POV: New Federal Recommendations for Alcohol Use: Less Is better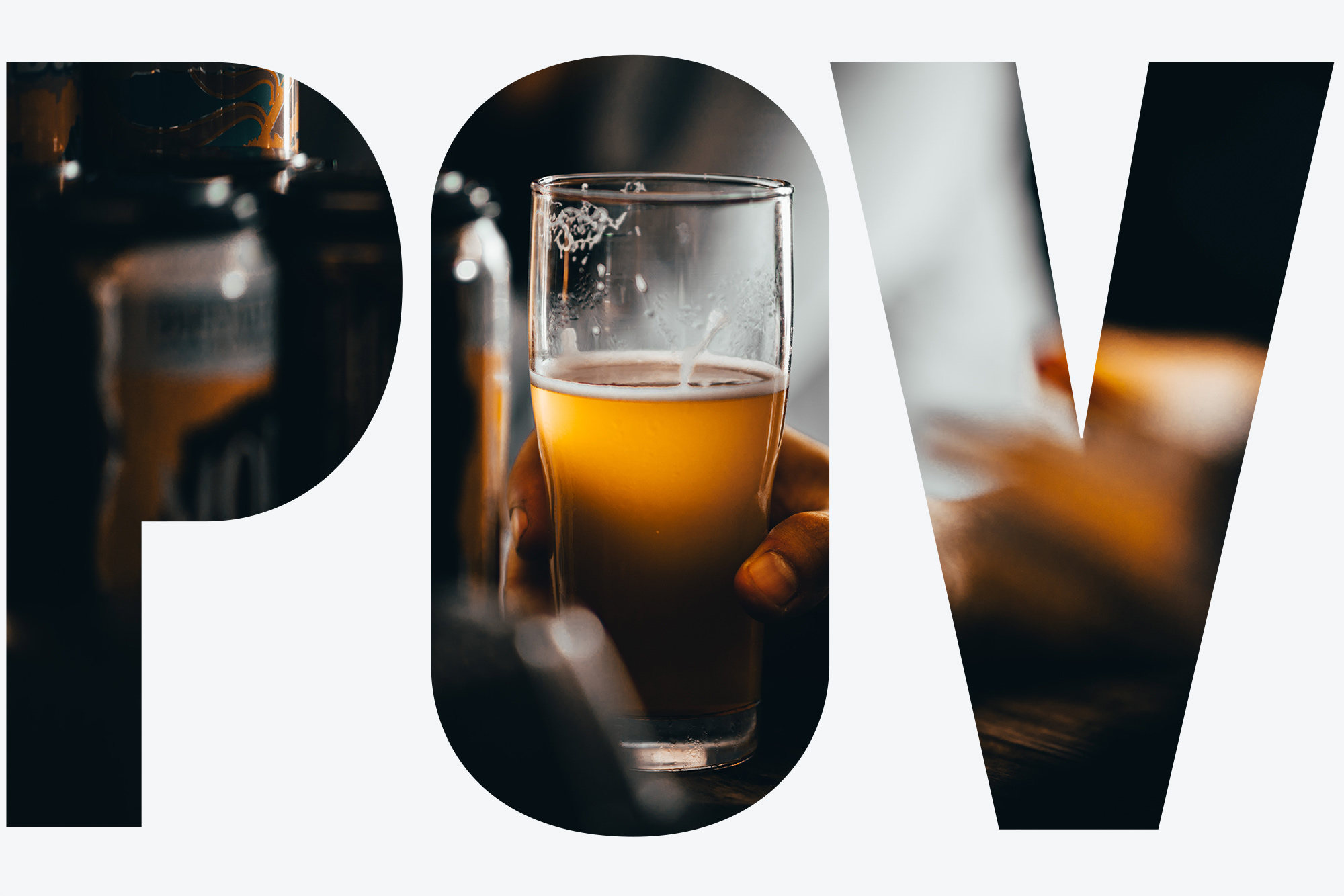 Voices & Opinion
POV: New Federal Recommendations for Alcohol Use: Less Is better
SPH professor says the bottom line is "fewer bottoms up"
Less is better.
That is the overall message about drinking alcoholic beverages from the Scientific Report of the 2020 Dietary Guidelines Advisory Committee, released in July. The Scientific Report is not the actual new dietary guidelines, which are updated every five years, but it will inform them.
The report begins by noting that alcohol has no nutritional value, and that alcohol consumption may actually impede absorption of other nutrients.
In this context, then, the report makes three recommendations regarding alcohol:
People should not begin to drink or purposefully continue to drink to improve their health.
If people drink, however much they drink, drinking less than that would be healthier.
For those who drink, recommended daily limits are up to one standard drink (12 ounces of beer, 5 ounces of wine, or 1.5 ounces of spirits) for women and for men.
The third recommendation is the most obvious change. From its review of scientific literature published since the last version of the guidelines in 2015, the committee advises cutting in half the maximum daily recommendation for men, from two drinks to one.
There are at least three reasons for this change. First, the preponderance of the evidence shows that men who drink two drinks per day are at higher risk of adverse outcomes than those who drink less than that. For the first time, the Advisory Committee looked closely at all-cause mortality and alcohol consumption. The lowest risk of death from all causes among male drinkers occurs at consumption of up to one or 1.5 drinks per day, with the better studies showing one drink per day has the lowest risk.
Second, while there has been extensive news coverage over the past 40 years of alcohol's alleged ability to protect against cardiovascular disease (CVD), in recent years the scientific basis for this finding has weakened considerably.
The finding came from comparing nondrinkers with light drinkers, but many studies failed to exclude from the nondrinker category people who had stopped drinking, often for health reasons. These "sick quitters" made the nondrinkers look less healthy than the light drinkers, and when studies have accounted for this, the protective effect of alcohol has tended to disappear. So there is less reason to recommend drinking any amount for health reasons.
Third, alcohol is now known to play a causal role in at least seven types of cancers, including two of the most common, female breast cancer and male colorectal cancer. According to the report, in the United States, 30 percent of cancers attributable to alcohol use occur at consumption of less than 1.5 drinks per day on average.
Alcohol consumption in the United States has been rising since the turn of the century, as have deaths specific to alcohol use, such as alcoholic liver disease. While only 56 percent of US adults report drinking in the past month, nearly half of drinkers report binge drinking—four or more standard drinks on an occasion for women, or five or more for men, enough to bring the average-sized person to .08 blood alcohol concentration, the legal definition for driving under the influence.
The Centers for Disease Control and Prevention estimates that alcohol causes 102,000 deaths per year in this country. In 2010, the most recent year for which an estimate is available, alcohol cost the US economy $249 billion. The most effective and cost-effective ways to reduce alcohol problems, according to the World Health Organization, are to increase alcohol prices, usually through taxation; make alcohol more difficult to buy, usually by decreasing the number and hours/days of sale of places selling and serving it; and restricting alcohol marketing.
Alcohol use is most common among young adults, ages 21 to 26; approximately two out of three in that age range had alcohol in the last month. This age group is at greater risk for alcohol's acute effects, such as motor vehicle crashes and other injuries, but they are also beginning the patterns of drinking that can lead to longer term problems, such as cancer, liver disease, and alcohol use disorders.
So the bottom line is: fewer bottoms up. If you are not drinking, the best thing for your health is to keep it that way. If you do drink, less is better.
David Jernigan is a BU School of Public Health professor of health law, policy, and management; he can be reached at dhjern@bu.edu.