POV: COVID-19 and Resulting School Closures Could Set Back Women's Workforce Gains for Years to Come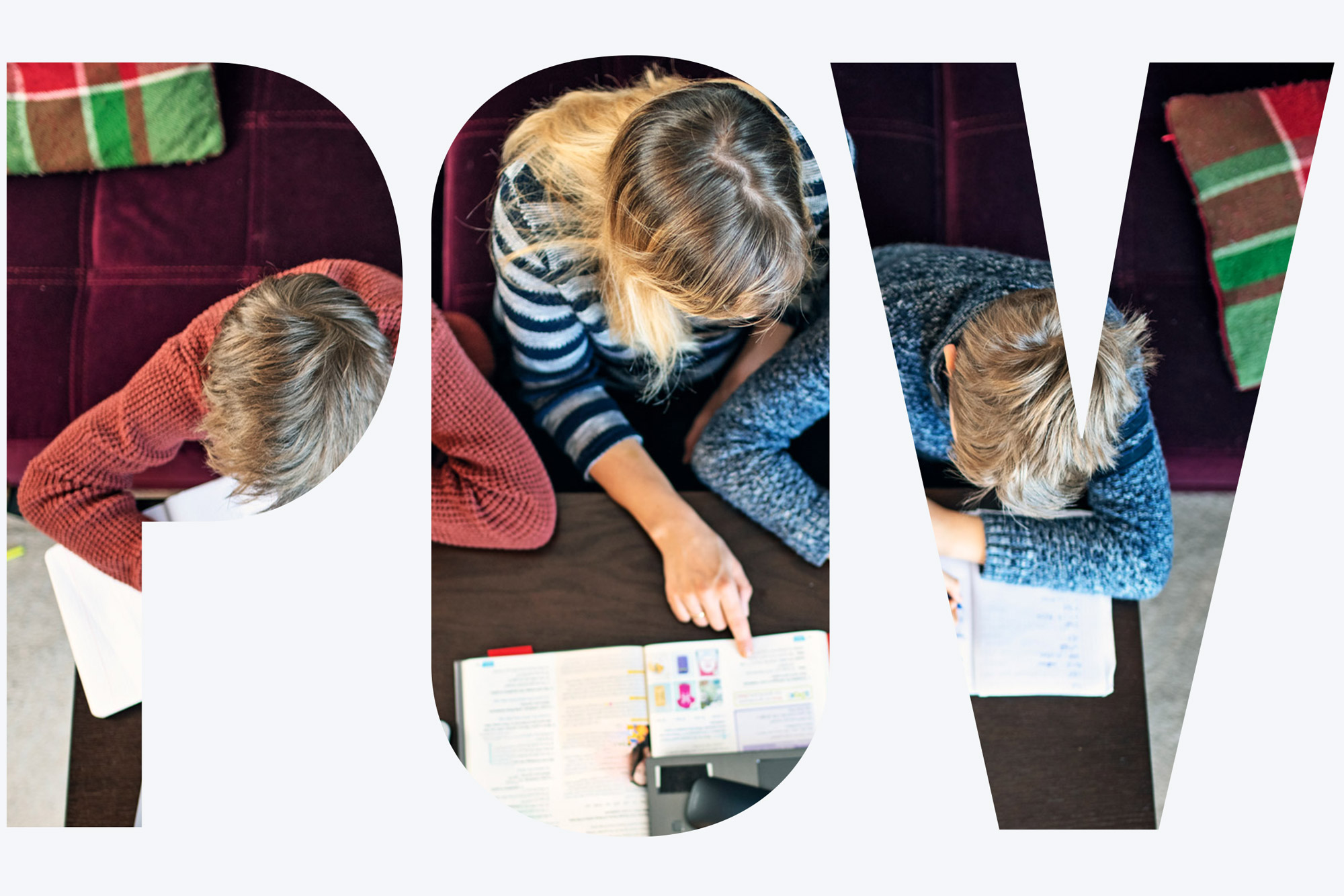 Voices & Opinion
POV: COVID-19 and Resulting School Closures Could Set Back Women's Workforce Gains for Years to Come
Current circumstances bring into stark relief existing gender gaps from women's disproportionate burden of childcare
The COVID-19 pandemic has wreaked havoc on the nation's economy. According to the Pew Research Center, nearly half of Americans have had trouble making ends meet and 15 percent have lost a job during the pandemic. For those concerned about gender equality in the workforce, these job losses have an especially troubling feature: it is women who are being hit the hardest.
While the recession associated with the pandemic has been felt across the economy, 4.5 million fewer women were employed in October 2020 than last year—a larger number of job losses than men despite being a smaller fraction of the workforce. Coinciding with the start of the school year, women have increasingly opted out of work completely, with over 850,000 dropping out of the labor force in September alone. Even among those looking for work, women's unemployment rates are nearly 3 percent higher than men's rates.
These job losses and lower participation rates have the potential to set back women's gains in the workforce by years, even after the pandemic has ended. The loss of a job can depress a worker's earnings for many years, meaning even when these women reenter the workforce, the gender wage gap relative to men is likely to be greater. Employers may be learning that mothers are more distracted and less stable employees than their male counterparts; if they take these lessons beyond the exceptional circumstances of this year, women's future hiring prospects could suffer. Within the family itself, children learn about gender roles and expectations from their parents, and so a decline in the share of mothers who work could have effects even on subsequent generations.
Why have women lost more jobs and left the labor market? The gap arose in part because women are more likely to be employed in the industries hit hardest by the recession: customer-facing service positions, such as restaurant servers and retail workers. But a more important reason the recession has been more severe for women's employment than men's is the uneven burden of childcare and home schooling. As schools and childcare centers have closed, parents must supervise young children and make sure older children pay attention to schoolwork. All too often, it is mothers who must give up their jobs to stay home with children to provide this care. Even among couples where both spouses are working and able to telecommute from home, mothers of young children cut their work hours by over four times as much as fathers do during the pandemic. While high-earning couples may be able to afford to move children to private school to allow both parents to work, most families cannot afford this solution, which is yet another way that COVID-19 may worsen existing issues of inequality.
Our current circumstances bring into stark relief the gender gaps that already exist due to the disproportionate burden of childcare that women bear. Much of the large gender wage gap between men and women in demanding occupations such as law arises because women choose jobs with flexible schedules to accommodate their children, missing out on the high earnings of men in similar positions who are willing to work extremely long hours. Women also spend more time on housework than their husbands—even when they are the higher earner. The gender wage gap is better termed a motherhood gap, given that women without children have a much smaller wage and employment gap than mothers do, relative to men.
So what is there to be done? The reopening of childcare centers and schools for young children is absolutely necessary for mothers to return to the labor force. For public officials, the decision of whether to close schools should take into account the pressure the lack of childcare places on women specifically, in a way that the closure of other services does not. Although opening any business or public facility runs a risk of contributing to the spread of COVID-19, recent research suggests that schools don't appear to be the originators of many outbreaks. Even in non-pandemic times, the availability of affordable, high-quality childcare and the expansion of schooling has been repeatedly shown to increase women's earnings and labor force participation.
Despite the concerning fact of women's job losses, positive long-term effects of the pandemic on gender equality in the workplace are possible. The increasingly favorable attitude employers are taking towards work-from-home arrangements has the potential to make a positive impact. If such flexible employment setups become more common and well-paid, working parents may be better able to balance a professional career and childcare. In families with two parents, time spent home together during the pandemic can hopefully encourage husbands and fathers to take on a more equal share of domestic labor. The pandemic brings into clear focus that childcare and other household work are important and necessary contributions to society, and both partners and policymakers should not take for granted the care and schooling that mothers are providing during the pandemic, often at the expense of their careers.
"POV" is an opinion page that provides timely commentaries from students, faculty, and staff on a variety of issues: on-campus, local, state, national, or international. Anyone interested in submitting a piece, which should be about 700 words long, should contact John O'Rourke at orourkej@bu.edu. BU Today reserves the right to reject or edit submissions. The views expressed are solely those of the author and are not intended to represent the views of Boston University.