Patriot League Plans to Start 2021 Season in January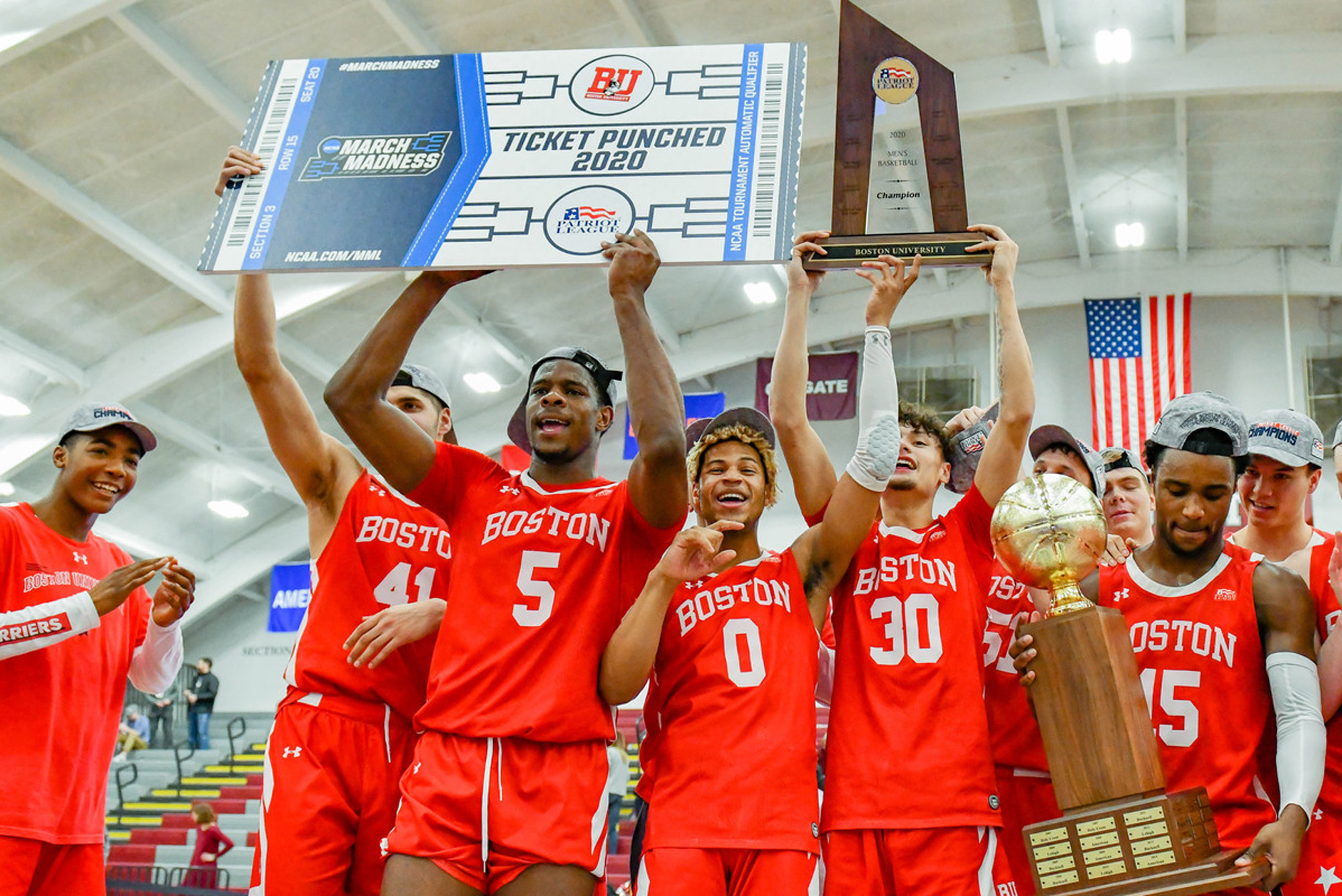 Varsity Sports
Patriot League Announces Condensed 2021 Basketball Season
Men's and women's teams will tip off January 2
The Patriot League announced Monday that it plans to begin a condensed 2021 basketball season starting in January. Boston University men's and women's teams will both tip off on January 2.
"I am ecstatic about the release of our conference schedule," says women's basketball head coach Marisa Moseley (CAS'04), who begins her third season helming the team. "I appreciate all of the work of our conference leadership and presidents to make this a reality."
A release on the league's website states that the Patriot League Council of Presidents has put in place a league-only men's and women's basketball schedule, set to begin January 2. The council indicated that its goal is to minimize travel and overnight stays, and the schedule reflects that.
Rather than playing every Patriot League opponent the same number of times, as is the norm in a typical season, this year teams will be separated into three "mini-conferences," based on their location. Boston University's mini-conference will include Holy Cross, Colgate, and Army.
In addition to playing four games against each member of their mini-conference, the men's and women's teams will also play a small number of games outside their region to round out a 16-game regular season schedule (the usual number of games is 30 or so in total). BU will meet Lafayette twice during the season: the women will host Lafayette January 23 and 24, and the men will travel to Easton, Pa., the same weekend to play the Leopards.
"I am thrilled to have received the conference schedule, and I am looking forward to January when my teammates and I can finally get back to competing in the Patriot League," says Katie Nelson (CGS'19, Questrom'21), a senior on the women's basketball team.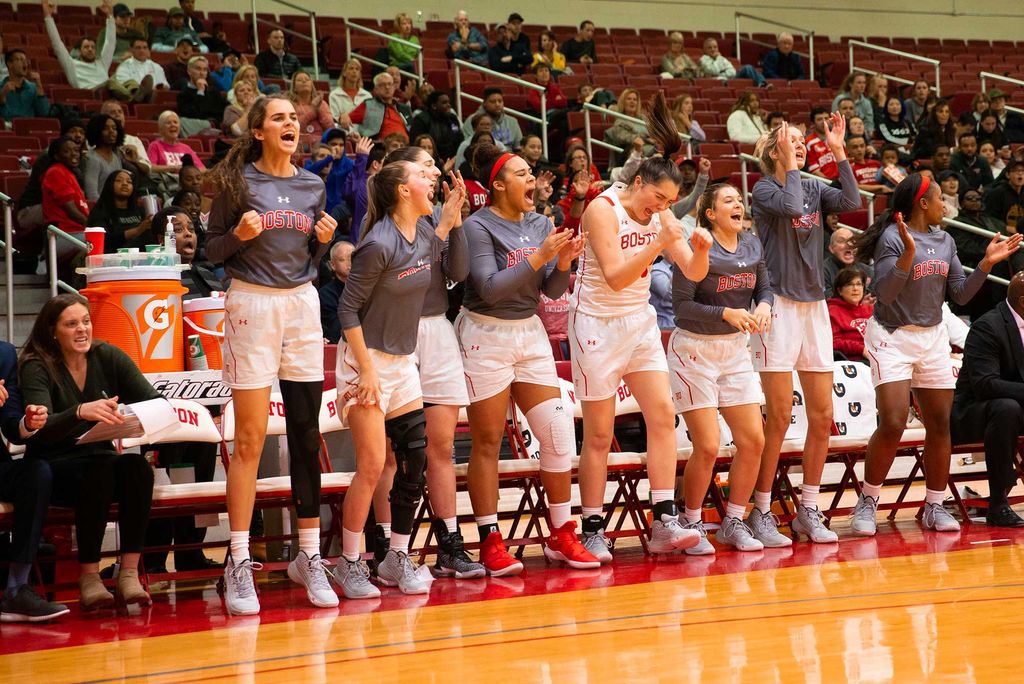 While the season may look different, men's basketball head coach Joe Jones is happy that his players will have an opportunity to defend their first-ever Patriot League  title, clinched last March with a 64-61 victory over Colgate University. That victory earned the Terriers their first NCAA Tournament berth since 2011, but the COVID-19 pandemic put paid to that opportunity when last year's March Madness tournament was canceled. 
"I'm just thankful that we're playing, that the kids get a chance to play," says Jones. "I think there are obviously a lot of things that are going to be different, but I'm happy the guys are playing."
His squad will open the season away at Holy Cross before entering a homestand, hosting the Crusaders once, Colgate twice, and Army twice. After the two-game trip to Lafayette, the Terrier men face two more home-and-home series with Holy Cross, split by a road swing to Colgate and Army for two games each.
The women's schedule mirrors the men's, playing at home when the men are on the road and vice versa. Their season will begin with five of their first six games away from Case Gym before ending with 8 of the last 10 games on home court.
At the conclusion of both the women's and the men's condensed regular season, 8 of the 10 conference teams will qualify for the Patriot League basketball championships, which are set to begin March 6 and will run over eight days.
"I'm super excited the Patriot League worked out a format that gives us another chance to compete for a championship this year," says men's basketball player Andrew Petcash (Questrom'21). "It will definitely be an adjustment, but one we'll be prepared for as a team."
While spectators will not be permitted at BU's home games (some other schools are still weighing whether to permit people in the stands), fans will be able to watch all conference games on ESPN+ and listen to audio streams on TSRN. Times will be announced at a later date.
The league's announcement also includes updates for indoor track and field, swimming and diving, and fall sports that were canceled by the pandemic. The details for their seasons are yet to be determined, but the release indicates that the return of those sports will likely look similar to what has been announced for the basketball season.
With a return to play in sight, Moseley says her team's patience and positivity over the past eight months is turning into eager anticipation.
"Since March, I have had conversations with our team about staying focused and ready for whatever the future holds," the coach says. "Now that we have our marching orders, we are ready to compete!"
Find more information here, the women's basketball schedule here, and the men's schedule here.