New SARP Director Nathan Brewer on How a Pandemic and Betsy DeVos' Changes for Sexual Misconduct Hearings Will Make Survivors' Lives Harder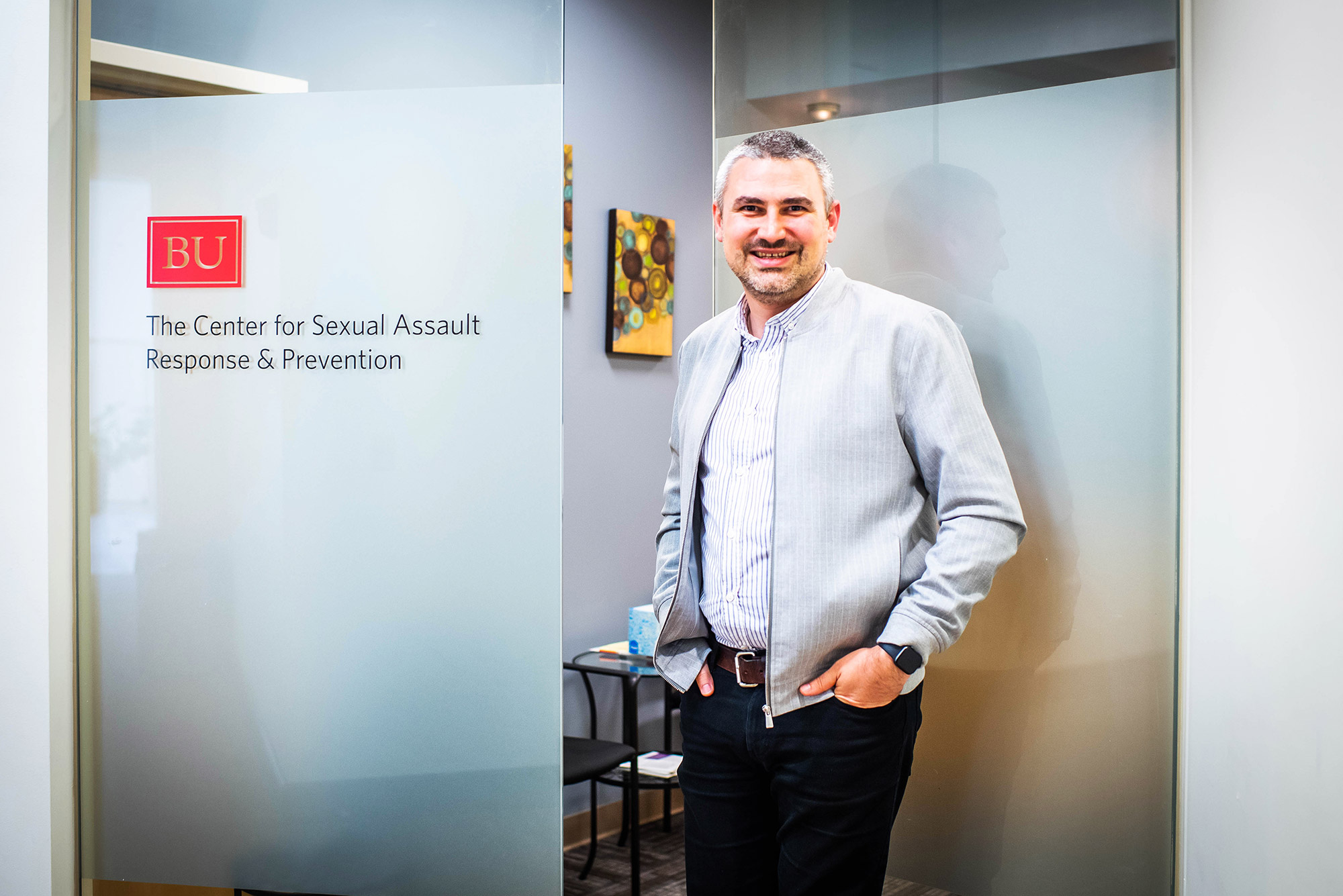 University News
Pandemic Has Led to a Dramatic Increase in Students Seeking Help Says BU's New Sexual Assault Response & Prevention Center Director 
Tonight's Sex during COVID-19 event will answer students' questions, virtually
One question many college students have been asking for the past six months: Can you get coronavirus from sexual intercourse? At tonight's Sex during COVID-19 event, your questions will be answered, virtually, from 7 to 8:15 pm. The registration-required forum is another reminder of the multipurpose mission of BU's Sexual Assault Response and Prevention Center (SARP), which provides help, education, and advocacy to rape and sexual trauma survivors and is cosponsoring the event.
Student worries about pandemic sex is only one challenge facing Nathan Brewer, SARP's new director. The center's caseload spiked last month, he says, as the stresses of life under COVID-19 and the availability of tele-counseling drove more Terriers to seek help. Meanwhile, changes to federal Title IX rules from US Education Secretary Betsy DeVos could have the opposite effect: by requiring universities to permit live hearings and cross-examination of witnesses during sexual misconduct hearings, Brewer says, DeVos might discourage some survivors from coming forward. (DeVos cites due process for the accused in making the changes.)
All of which adds up to a demanding fall for SARP and Brewer, who took over this summer after center founding director Maureen Mahoney retired. Brewer brings to the job seven years of experience as a SARP counselor, plus academic grounding: he's studying for a PhD in social work at Simmons University, focusing his dissertation on dating violence among young people. He discussed the challenges ahead with BU Today.
---

We have seen a dramatic increase in the number of students requesting services from SARP

---
Sex during COVID-19 is tonight, Tuesday, September 8, virtually, from 7 to 8:15 pm. Register here.