National Chocolate Day: The Best Places in Boston to Get Your Fix
Food
National Chocolate Day: The Best Places in Boston to Get Your Fix
Whether you prefer dark, milk, white, or an assortment, we've got you covered.
Finally! Something to celebrate this year—it's National Chocolate Day! The perfect excuse to eat chocolate without feeling guilty. After all, doesn't everyone deserve a chocolatey treat this year? In honor of this delectable holiday, here's a list of the best places in Boston to get yourself a chocolate treat.
---
1. L.A. Burdick Handmade Chocolate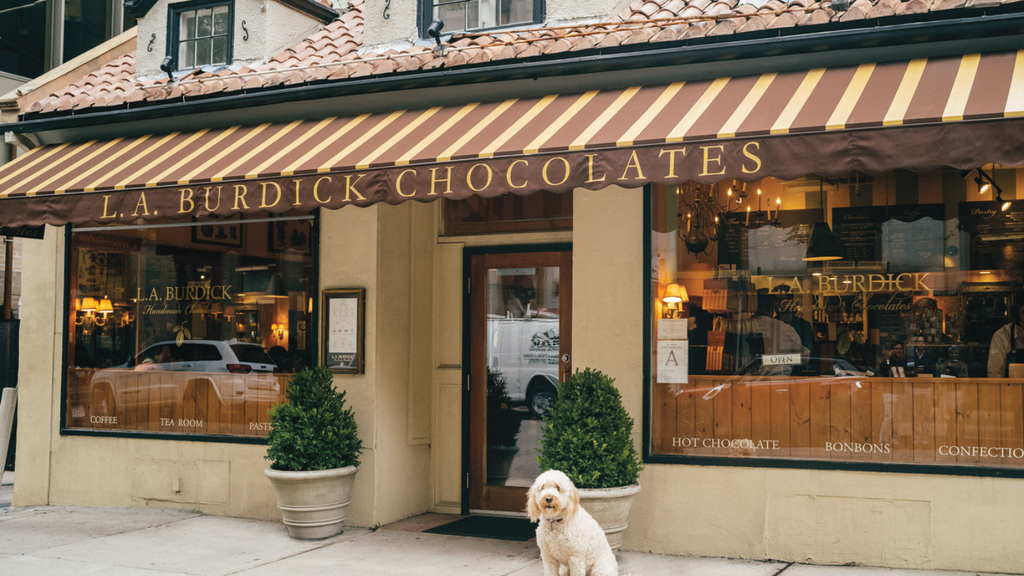 With locations in Cambridge and Boston, this chocolate shop has just about everything a chocolate lover would want. They pride themselves on their handmade chocolate—which means they don't scrap on quality. Choose L.A. Burdick if you're looking for a high-end chocolatier.
2. Beacon Hill Chocolates
This quaint shop is a great stop for any chocolate lover. Whether you want an assorted box or single pieces of chocolate, Beacon Hill Chocolates has you covered. Plus, they offer caramel sushi. We're sold!
3. Teuscher Chocolates of Switzerland
For the more worldly chocolate lovers, Teuscher highlights the chocolates of Switzerland. The shop offers its customers a chance to not only eat delicious candies but also to learn more about Swiss culture and its connection to chocolate. Sounds like a win-win.
4. Lindt Chocolate
One of the more recognizable entries to this list; Lindt has been in the game since 1845. Their classic truffle recipe can't be beaten. If you want a mom-and-pop feel, then Lindt isn't your place, but its national popularity and delicious recipes speak for themselves. Stop by their Boylston Street location and check them out.
5. Royce' Chocolate Boston
Different from some of the other entries, Royce' Chocolate offers a unique collection of goodies. They specialize in Japanese style chocolate making. Nama, their most popular item, is a special form of chocolate that has more powder and melts in your mouth. They also offer chocolate-covered potato chips along with other, more traditional options.
6. EHChocolatier
Made fresh and without artificial ingredients, EHChocolatier prides itself on its natural ingredients. Offering classic chocolate treats, there's something for everyone at this boutique. Personally, we recommend the marshmallow ghosts—they're scary good.