Maureen Mahoney, SARP Founding Director, to Retire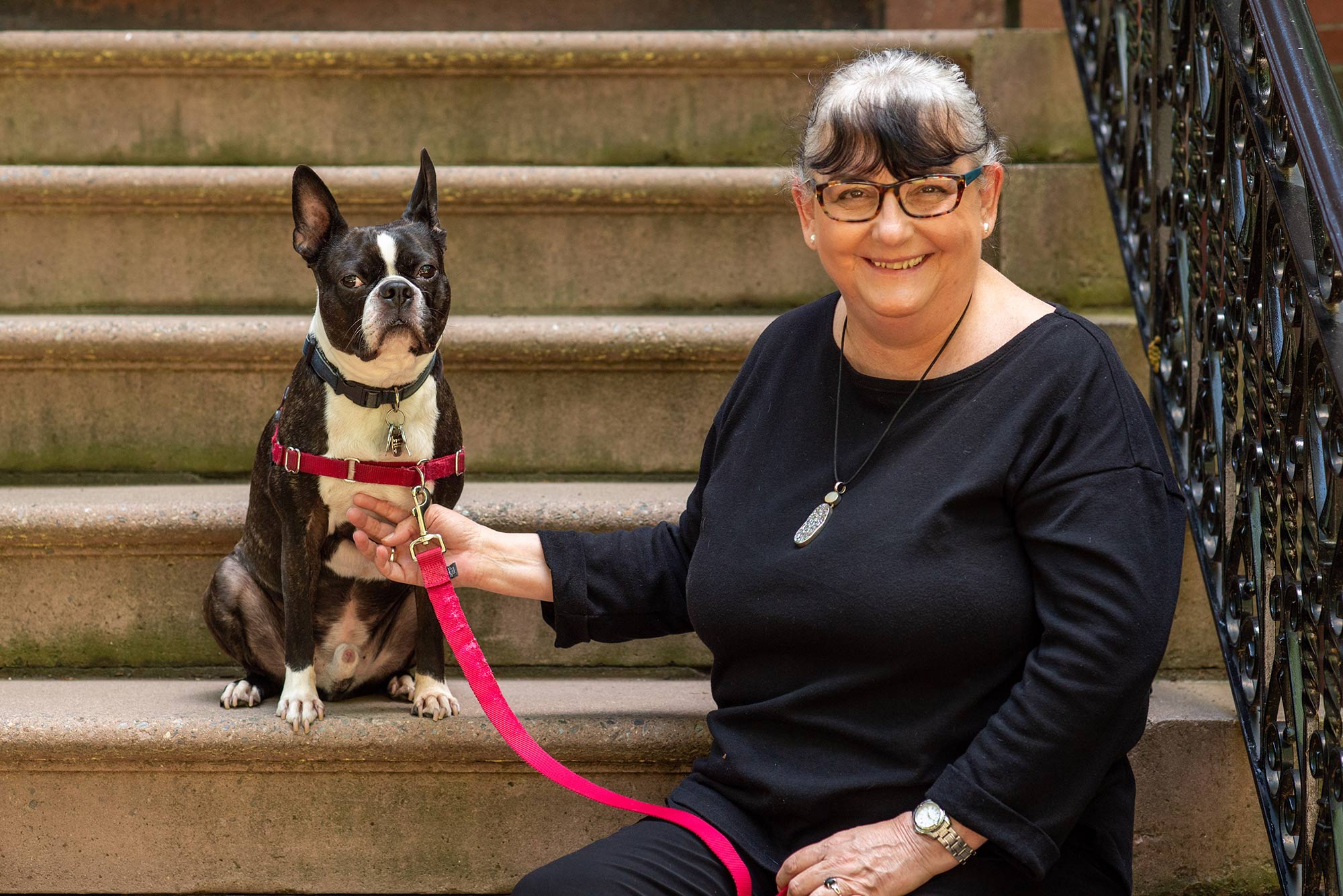 Mental Health
Maureen Mahoney, SARP Founding Director, to Retire
More than a quarter century working with BU student survivors of sexual violence and trauma
Maureen Mahoney estimates that she has seen thousands of student trauma survivors, especially those of sexual violence or harrassment, during 26 years as a crisis counselor at BU, the last 8 as the founding director of the Sexual Assault Response & Prevention Center (SARP). Given all that time and exposure to suffering, how did she avoid burnout?
Her answer: "A focus on the good that can come from our work, rather than solely on the trauma." Mahoney's last day at BU is July 31. "As counselors, we get to sit with people on their journey towards healing. So while we see people at some of the lowest points of their life," she says, "we are also honored to bear witness and guide them toward somewhere new and more hopeful."
Mahoney will be succeeded as SARP director by Nathan Brewer, currently a center crisis counselor, who says Mahoney "was integral in proposing and forming the SARP office into what it is today.
"For many years, Maureen quietly served as the sole crisis counselor at the University," he says. "This meant responding to BU emergencies nearly 24/7/365, unwavering in her support for trauma survivors, be it survivors of sexual assault, dating violence, surviving a loved one's death, or a full-on national tragedy such as the Boston Marathon bombings." In arguing for BU to expand her one-woman services with SARP, "she trusted the voice of students, particularly survivors, amplifying their demands and facilitating their vision.
"She has cultivated a stellar reputation for SARP," Brewer adds, "which has meant BU students know their confidentiality is sacrosanct, and that they will be heard and believed. This reputation has also meant that other universities and professionals reach out to Maureen and SARP for support and guidance in their programs." Mahoney has given presentations before National Collegiate Athletic Association meetings, been asked to review other colleges' sexual assault programs, and is currently assisting a national research study on benchmarks for sexual misconduct programs, he says.
Before SARP opened in 2012, BU was a different world for survivors, Mahoney says. "Efforts to bring awareness of, and to prevent, gender-based violence did not exist." And for a long time, she was the lone responder to crises. Today, four full-time SARP clinicians work with survivors. "This allows us to serve many more students with counseling and advocacy," Mahoney notes.

Additionally, a full-time prevention educator oversees graduate student employees and undergrad volunteers, and the prevention program "is often the introduction to SARP for many students," she says.
---

"A focus on the good that can come from our work, rather than solely on the trauma."

---
The mission to serve student survivors can put staff in uncomfortable positions at times, Mahoney says. "One ongoing challenge for SARP is that too often we are viewed by some at the University as not standing up for the University. However, it is by design that our role centers on the needs of survivors over those of the University. Sometimes that means not agreeing with University policies and procedures, and in turn working to change those to be more responsive to survivor needs."
Mahoney is retiring from BU for several reasons, one agreeably unforeseen. "As a social worker, an often-undervalued profession, I had expected to work longer for financial reasons," Mahoney says. After realizing she could afford to retire, she "was confident that the current SARP staff are exceptional professionals committed to the mission, and I could leave knowing the department was in great hands."
While SARP serves students, Mahoney says, she has also worked with faculty and staff—for example, explaining their responsibilities under federal Title IX regulations governing gender equality in education program access, and for many years covering for the director of the Faculty & Staff Assistance office when needed
But her primary focus has always been supporting survivors.
"Many survivors will find that even after their traumatic experience has ended, they are subjected to systems that retraumatize them," she says. "Every survivor's path toward healing is unique.…Sometimes that path leads the survivor from trauma toward activism and the desire to help other survivors. Sometimes the path is towards radical self-acceptance."
Mahoney says that one of the most meaningful parts of her job has been hearing from students after they leave BU, who "let me know how they are flourishing and what they are doing."
Post-BU, she will continue teaching at Simmons University, where she's an adjunct in the master of social work program. She says she also plans to seek "volunteer opportunities with survivor organizations."
SARP is part of Student Health Services, whose director, Judy Platt, says she values Mahoney's "ever-present availability to respond to a crisis, counsel a student, guide a faculty or staff member through a difficult situation, and support her staff in extremely challenging and important work. She worked diligently to raise awareness, champion education and prevention, advocate for students and engage our campus in efforts to reduce sexual assault, misconduct, and violence."
We'd be remiss if we didn't report that Boston terrier Auggie, SARP's therapy dog, who Mahoney cares for, will continue part-time at BU. Brewer, she says, "is his favorite person in the world, with our prevention program administrator Ashley Slay a close second. He wants to stay in touch with them, the rest of SARP's staff, and students."