Lessons from 2020: Making Sense of a World That Doesn't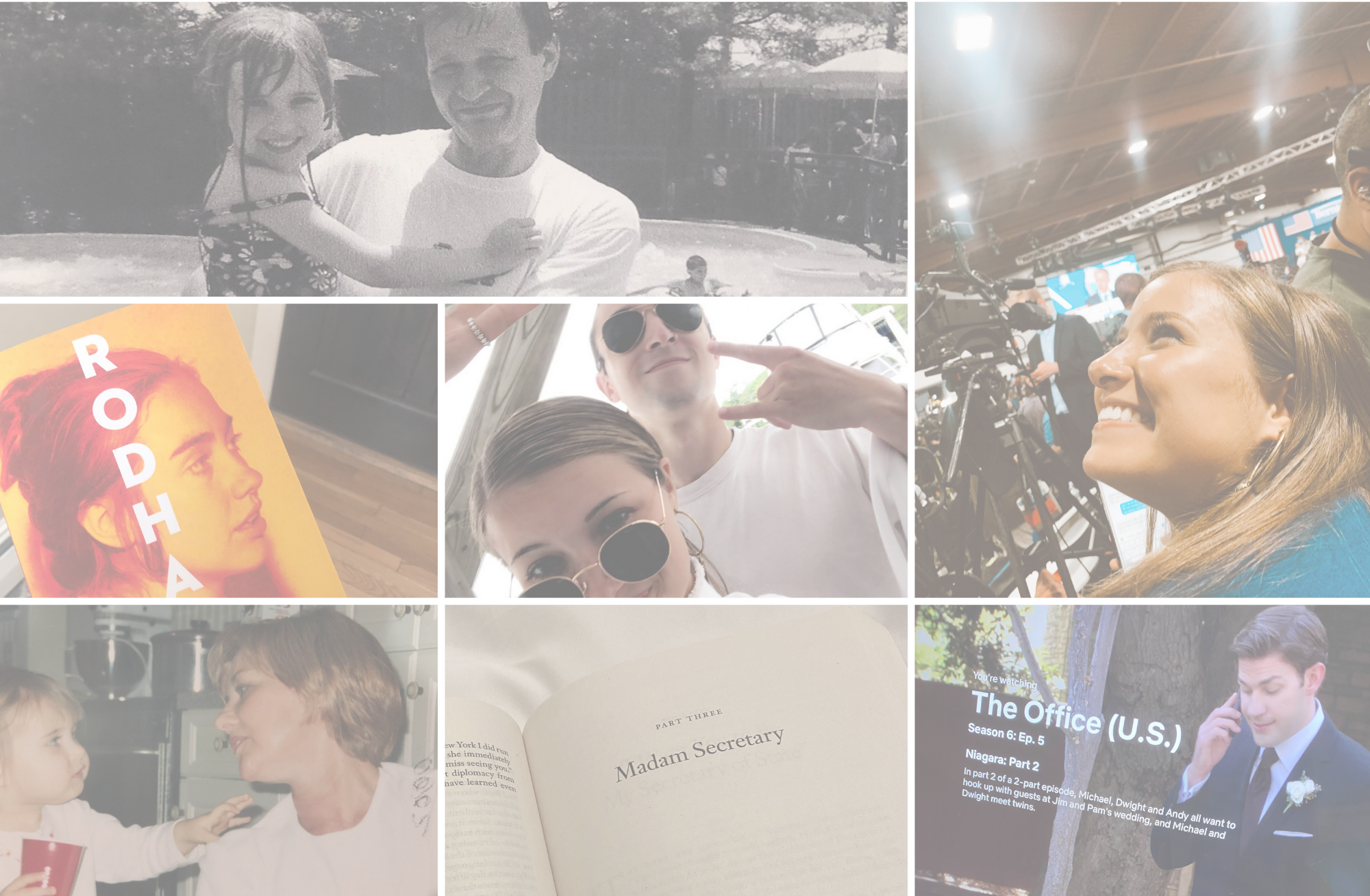 Student Stories
 Lessons from 2020: Making Sense of a World That Doesn't
As we approach September, I can't help but think about how much has changed in the last eight months. 2020 has been a ride nobody asked for or expected, and certainly one nobody wanted. With four months remaining in the year and our return to campus here, now is as good a time as ever to present what only a year like 2020 could teach me.
---
1. Watching The Office will fix just about everything, and for the pains it can't, there will always be waffle fries.
Excuse the tongue-in-cheek nature of how this reads because I'm actually quite serious. I spent the better part of four months watching Michael Scott create some of the most iconic television moments and falling in love with Jim Halpert and Pam Beesely while they fell in love with each other. I walked around quoting Dwight Schrute like it's my job, and "Forever" by Chris Brown has me permanently shouting "ONE TWO THREE FOUR" at the top of my lungs. My family's go-to takeout option also quickly became Chick-fil-A. I know this seems random, but hear me out. Before quarantine, I didn't even know where the closest Chick-fil-A was in relation to my house. I can now get there without the assistance of a GPS. My brother usually orders for us on the app, and every single time we go, they always give us extra fries and extra lemonades. I don't know what goes wrong between the app and pickup (and neither does Chick-fil-A), but we always get more food out of the deal. And who doesn't like extra waffle fries? So, my brother, mother, and I would gather in the living room after dinner every night for four months to watch the employees of Dunder Mifflin live their everyday lives, just as we were living ours, the occasional Chick-fil-A in hand. And, like Pam, I think that's the whole point, isn't it? Whether it's the joys of Scranton, Pa., or extra waffle fries—there's beauty in ordinary things.
2. With all of the time we spend on our phones, we don't call our loved ones nearly as much as we should.
I started calling my grandparents about once every three or four days during quarantine. It's not like I never used to call them before, but something about being stuck in my house and knowing they were stuck alone in theirs while my birthday, Easter, my brother's birthday, and Mother's Day all passed us by made the whole situation feel that much harder. Not a day goes by that I don't recognize how lucky I am to be 20 years old and to have two grandparents who are only 70 and 71. In other words, my grandparents have been a huge part of my life since the day I was born, and to miss even one chance to get together with them was challenging. As the quarantine waged on, I found myself picking up the phone more often, and talking to my grandmother about how much I missed her, and how the new article I had written for the local paper was published. I told my grandfather, a former restaurant owner himself, all about the new restaurant one of my friends and her family were planning to open, and I constantly asked how he was feeling (he's a diabetic). We talked about the weather, and BU, my brother, and the first things we would do when we could see each other again. I think phone calls to people we love are chronically underrated.
Call that person you keep telling yourself you've been meaning to call.
3. Making life plans is futile, but we do it anyway.
C'est la vie. That is life. If there is one thing I've been constantly repeating to myself over and over again during this year, it's that. In January, five friends and I all got on planes to Los Angeles to go visit our sixth friend who had recently moved there. Not only was it my first time in Los Angeles, but it was my first time in California—my first time heading west, period. We spent five days on the West Coast, and I had five of the best days of my entire life. In February, I took a few days off of class and traveled to Florida to see my family—my "almost" stepbrother (as I affectionately call him) goes to music school in London, so I don't get to see him very often. He's everything you could ever want in a best friend and a brother all wrapped up into one rock 'n' roll kind of person, and spending time with him is just about my favorite thing to do. And in March (on March 3 to be exact) I drove up to Vermont to report live from Bernie Sanders' campaign rally for the BUTV10 Super Tuesday election special. I went home for spring break three days later, and with all the plans in the world for what remained of the semester and upcoming summer, I never went back to BU. It was another four months before I saw anyone who wasn't my mom or brother, and I don't know when the next time I'll be getting on a plane to anywhere will be. The moral of the story is, live life while you can. Make the most of every opportunity. Say yes to new things. So, go ahead and make those plans, but know whoever or whatever it is you believe in is probably laughing in your face.
C'est la vie.
4. Curling up with a good book really is a transformative experience.
I hate to admit it, but before quarantine, it had been a really long time since I had settled in and read a book for pleasure. That's not to say I don't enjoy some of the required reading for my classes, but reading the textbook on how to be a good journalist can indeed get a little old after a while, even for the devoted news junkie. Not unsurprisingly, my go-to books for pleasure are pretty much all about politics. As much as I'm a news junkie, I'm equally as fascinated by politics. Especially women in politics (go watch Madam Secretary on Netflix, and you'll know exactly what I'm talking about). Anyway, my current list of books includes: Rodham by Curtis Sittenfeld, Madam Secretary by Madeleine Albright, What Happened by Hillary Clinton, and Becoming by Michelle Obama. And, I think the next book I'm going to add is Why Women Should Rule the World by Dee Dee Myers. But, all this isn't to say that good books for pleasure have to be political. In fact, I'm sure a lot of people don't associate "good book" and "political" to begin with. It's the power that comes in reading a good book, whether you're into science fiction, mysteries, or memoirs, that is truly humbling.
5. To make sense of the world is to write.
I'm a writer. That's just how I'm wired. I love words, and I love picking out the best ones available to string together to make a sentence that means something. I was the kid in kindergarten who would use up the lines on the back of the paper when all I had to do was describe what I did over the weekend. I enjoyed writing my college essay, and I thought the challenge of putting a creative spin on every supplement I had to write was fun. With that said, I think I've done more writing in the last eight months than I have in my entire life. I started a blog (alexxross.com) because the events of my daily life aren't exactly considered news, but I wanted to write about them anyway. And who doesn't want to have a website named after themselves? I also reached out to my local paper to see if they needed any freelancers because I could use all the practice available to me when it comes to writing about actual news. And, I've been writing fun things like this. Most of them don't ever see the light of day (most of them end up handwritten in a journal, in fact) but some, like this one, find a home on the internet somewhere. I'm just full of words, and I like to put them down on paper both to understand what's happening around me, and to look back upon later. And then I understand some more.
---
The point of it all is, your thing doesn't have to be writing. It doesn't have to be reading books about women in politics, and you can call people other than your grandparents. Your thing can be anything you want it to be. It can be exercise, or art, or meditation. Maybe it is watching The Office and eating Chick-fil-A. Whatever it is that helps you make sense of the world on the other side of 2020, hold on to it.