Update: Latest BU News on Coronavirus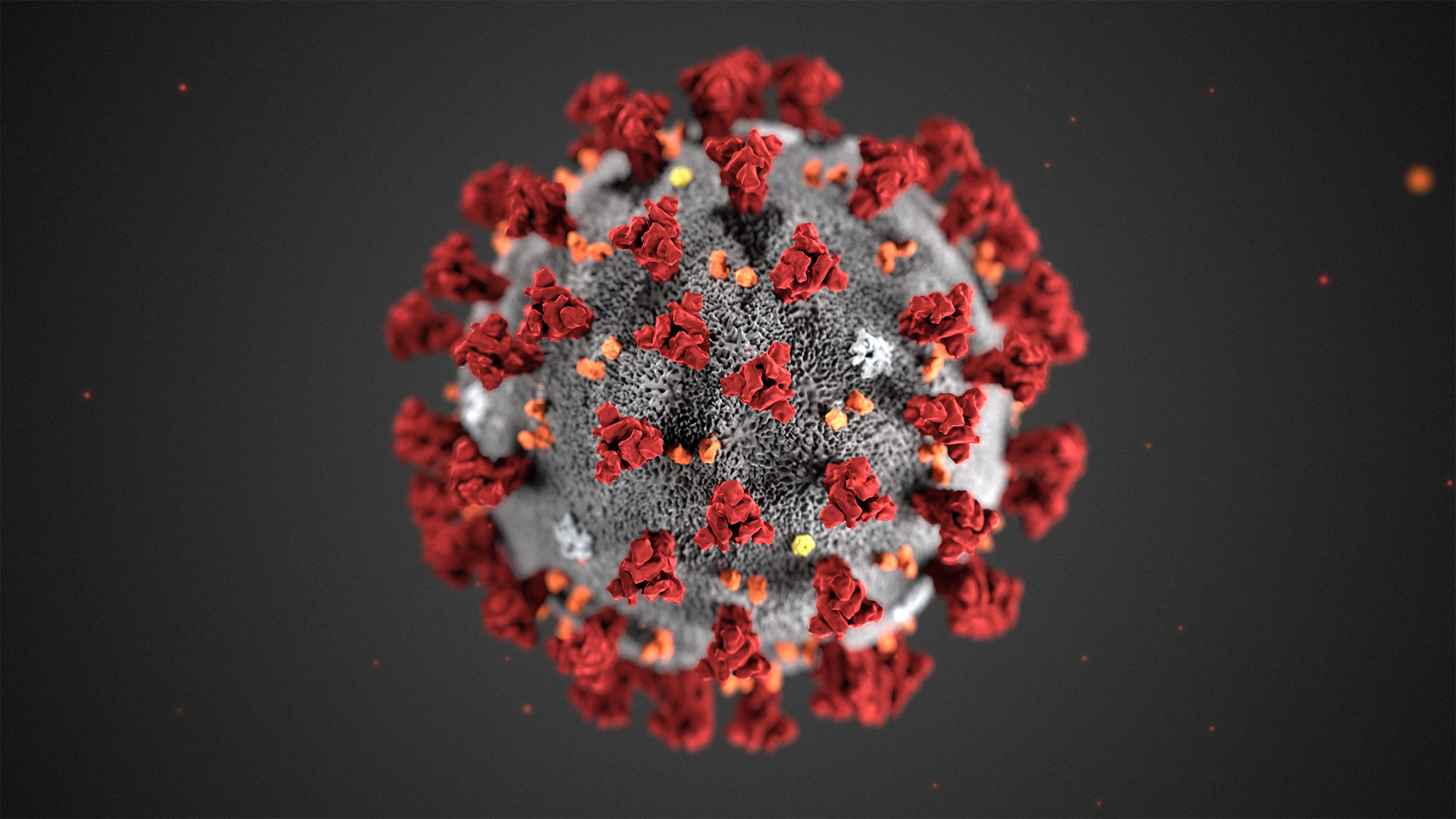 University News
Update: Latest BU News on Coronavirus
University president and health and medical experts say the risk of an outbreak is low, but campus is prepared
Amid the news that a student at UMass-Boston was quarantined over the weekend after testing positive for the coronavirus, the first confirmed case in Massachusetts, officials at Boston University say they are continuing to monitor the situation closely by working with the Boston Public Health Commission. They are following all recommendations to keep the campus safe, they say, and they have a plan in place in the event of a case on campus.

The UMass student, the 11th confirmed case in the United States, remains in good health and is in isolation in his home (not a dorm) and has not been hospitalized, according to state health officials.

Judy Platt, director of BU Student Health Services, says in a memo being sent campus-wide that the immediate risk to those on BU's campus remains low. "Despite the recent announcement of a person infected with the [coronavirus] who traveled from Wuhan City to Boston, the immediate risk to Boston University is still considered low," she says. "With classes starting for the majority of our students on January 21, even students and employees who did travel over the winter break are now past the 14-day period of symptom-monitoring."

And in a separate email to the University community on Monday (read the full text below), Robert A. Brown, BU president, says that in these times of increasing globalization, the threat of a virus should not discourage students from taking advantage of opportunities to study abroad: "Our shared challenge is to anticipate infectious disease outbreaks and, in the short term, to prepare sound contingency plans and, in the long term, to develop cures."
Boston Mayor Martin Walsh echoed the sentiment in a tweet: "I want to remind everyone that it is possible for anyone to get a virus and become sick. We want to make sure we are not letting fear of the coronavirus get the best of us. Boston protects our most vulnerable and we will always treat everyone with compassion and respect."

BU officials say there are a number of important points for students, faculty, and staff across the campus community to keep in mind:

Students or employees who have traveled within mainland China's Hubei Province but do not have symptoms should closely monitor their health status daily, but do not require isolation at this time.
Students or employees who have had contact with a person confirmed to be infected with the coronavirus but do not have symptoms themselves should closely monitor their health status daily, but do not require isolation at this time.
Symptoms of infection with the coronavirus can often resemble the common cold, with people experiencing cough, fever, runny nose, headache, sore throat, or general malaise. More serious cases also include symptoms like difficulty breathing or bronchitis or pneumonia.
Students, who are typically younger and healthier, are at far less of a risk for developing serious symptoms from the virus; the elderly or those with compromised immune systems are at a greater risk.
Employees and students who have either been in close contact with a person with a confirmed diagnosis of the coronavirus or are returning from mainland China and develop fever, shortness of breath, and new cough within 14 days of potential exposure should remain at home, and students should immediately call Student Health Services at 617-353-3575, and employees should immediately call BU Occupational Health at 617-353-6630.
Because symptoms of coronavirus largely mirror symptoms of ordinary flu, standard flu precautions remain the best way to stay vigilant against the spread of any virus: get vaccinated—there is still time to get a flu shot at BU; students who have not yet received one are encouraged to get a flu shot by calling Student Health Services at 617-353-3575 or scheduling an immunization visit online through Patient Connect; employees can still get a flu shot by attending one of the flu clinics for employees or by calling Occupational Health at 617-353-6630; avoid contact with others who appear ill; wash your hands frequently for at least 20 seconds with soap and water; if you are sneezing, coughing or have a sore throat, cover your face with a mask—even if you do not have a fever; stay home or in your room if you have a cough with fever (100.4 F or above), contact your healthcare provider, and remain isolated until you are without fever or the use of fever-reducing medicines for 24 hours.
Extra dispensers of hand sanitizer, like Purell, have been placed across the campus, and a more frequent and stringent cleaning of hard surfaces, like doorknobs and bathroom countertops, especially in residential buildings, has been implemented.
Ning Li (Questrom), president of BU's Chinese Students and Scholars Association, sent a statement to BU Today: "Many Chinese students are worried about this breaking issue. However, we all have strong faith of defeating the coronavirus. We hope that all students and faculty members at Boston University can be mindful of the virus outbreak, get enough rest, keep their hands clean and stay healthy."

The White House has declared a public health emergency in the United States and said it would close the border to foreign nationals who were recently in China. US citizens returning from the virus epicenter, in China's Hubei Province, will undergo a mandatory two-week quarantine. (It is believed that the virus started at a live animal market where people and livestock have close contact.) Additionally, it's expected that all incoming flights from China will soon be funneled through seven US airports.

Besides the Massachusetts case, the other confirmed coronavirus patients in the United States are in California (six), Illinois (two), Washington state (one), and Arizona (one). Globally, China has reported nearly 12,000 cases and 259 deaths, while outside of China, the numbers are growing, but remain limited, with nearly two dozen countries reporting cases, most in people who had traveled to China.

"An important point to learn from this incident is that if you have any symptoms, you should immediately seek medical attention," says Mohsan Saeed, a School of Medicine assistant professor, who studies emerging viruses that affect the respiratory system in humans at BU's National Emerging Infectious Diseases Laboratories. "This is exactly what the UMass student did and hopefully saved several others from getting infected. I am not highly concerned about a blowup of cases in Boston; it has not yet happened anywhere in the world outside of China. We need to be more cautious now, but no need to panic."
The full text of the email from President Brown:
Dear Friends,

I am writing to follow up on ongoing communications you have received about coronavirus—more formally known as 2019-nCoV. We have established a working group that is monitoring the virus as it materializes in different locations around the globe. And we have contingency plans in place for the possibility of an outbreak in Boston or on our campus. As you know, a case of the coronavirus has now been reported in Boston, one of eleven cases identified to date in the United States.

We live in an era of accelerating globalization. Because of this, we have opportunities to travel, to trade, and to learn around the world—opportunities that would have astounded people from earlier generations. The Boston University community is greatly enriched by the presence of students and scholars from every corner of the globe. And, as you know, we strongly encourage our students to take advantage of our opportunities to study abroad.

A side effect of our ability to travel great distances is that a virus or bacteria can hopscotch around the planet, as is happening now. That is the bad news. The good news is that health authorities around the world are communicating and planning together—racing to control this coronavirus. Last week we canceled our spring semester study abroad program in Shanghai before students left to begin the program; temporary travel restrictions and screening are the most effective means of limiting the spread of the virus.

Our shared challenge is to anticipate infectious disease outbreaks and, in the short term, to prepare sound contingency plans and, in the long term, to develop cures. We do that here in our research laboratories, including the National Emerging Infectious Diseases Laboratories on the Medical Campus. International collaboration and free exchange of ideas and data will be key to our success.

The outbreak of a disease on a global scale—especially when there is extensive press coverage—can sow seeds of recrimination and suspicion that promote division and distrust. These reactions are unproductive and ungenerous. Our focus must be on solutions. Our tradition at Boston University is to be open and welcoming to all. We must hold fast to this tradition. I especially hope that everyone in our community will be mindful that a significant number of our students from China have friends and family who have been affected by the coronavirus. Our thoughts are with them.

We will continue to monitor the spread of the coronavirus and to be in contact with all relevant authorities. Please continue to read updated reporting on the coronavirus in BU Today and watch for updates from our working group. We seek to provide the most timely and accurate information possible.