UBS Financial Services Affinity Wealth Partners Senior Vice President Jonathan B. Hodge offers career advice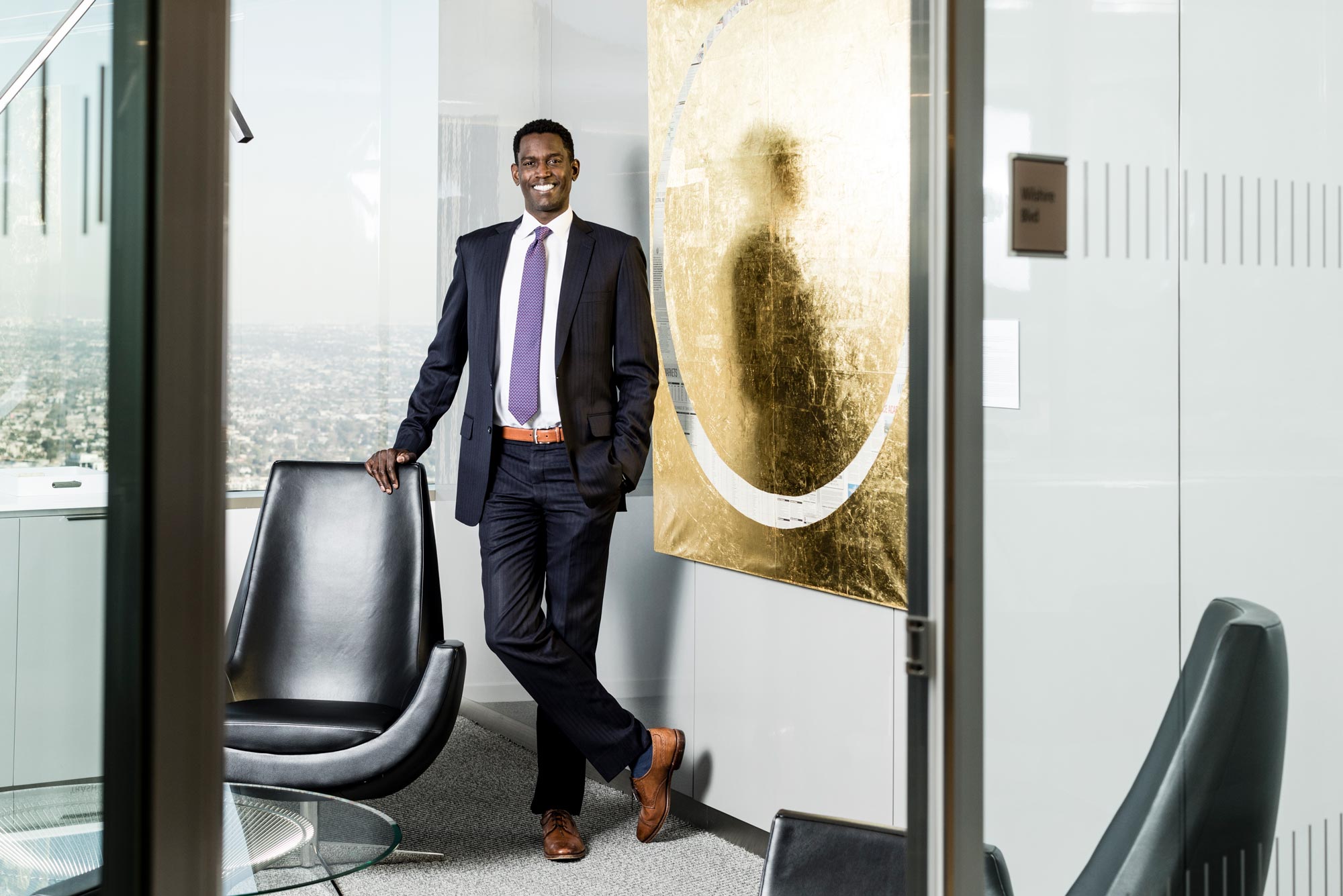 Jump-start Your Job Search
Senior Vice President, UBS Financial Services Affinity Wealth Partners
Alum Jonathan B. Hodge offers career advice
In our series "Jump-start Your Job Search," BU Today brings you short interviews with BU alums who are leaders in their fields, such as banking, advertising, tech start-ups, journalism, or nonprofit organizations. They talk about how they got to be where they are and what they've learned from their mistakes. They tell us what they look for when hiring and offer advice for those just embarking on a career.
As senior vice president for UBS Financial Services Affinity Wealth Partners in Los Angeles, Jonathan B. Hodge manages the financial portfolios of some very wealthy individuals, from entertainment industry moguls to professional sports stars.
And no, he's not going to say who those clients are.
"That would light a fire," says Hodge.
But Hodge (CAS'97) will say that his decades of financial experience working for others and now for himself have taught him much more than how to get the best return on a client's investment. He left a business partner of 20 years to start Affinity Wealth Partners, part of the UBS Financial Services Network, more than five years ago. And he has tapped into his personal passion: bringing his investment expertise to the African American community. Prior to joining UBS, Hodge worked as a vice president and senior portfolio manager for Bear Stearns & Company.

Are you an alum who would like to be interviewed for BU Today's "Jump-start Your Job Search" series? Email John O'Rourke at orourkej@bu.edu.