I Covered BU Athletics for Four Years as a Student: Here's What I Learned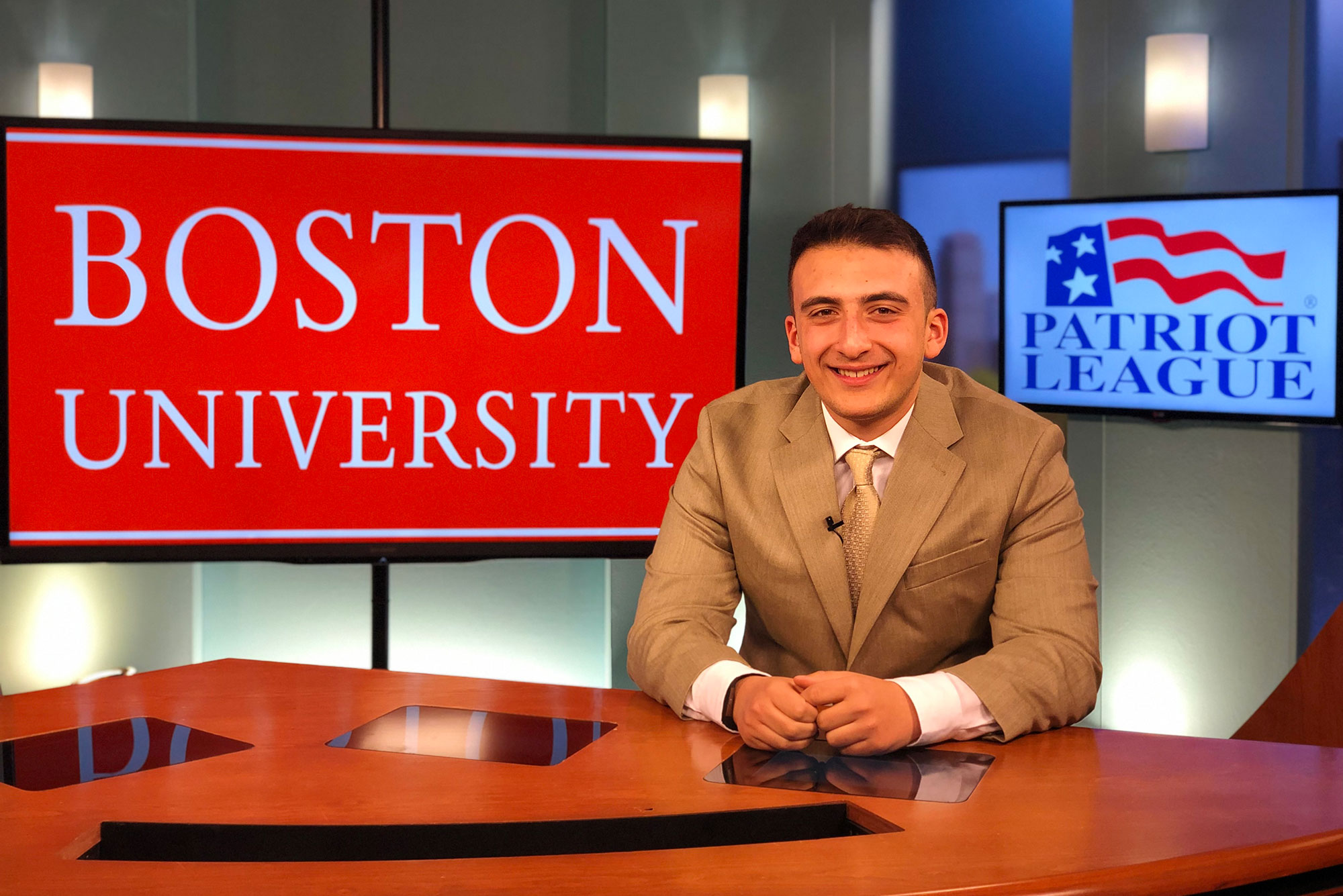 Voices & Opinion
I Covered BU Athletics for Four Years as a Student: Here's What I Learned
The sports matter to the athletes. The stories, and the relationships, matter to me
"Burrito, white rice, chicken, no beans, mild salsa, corn, sour cream, guac, lettuce."
Asking former field hockey captain Amanda Cassera (Sargent'17) her Chipotle order is the only question I remember asking from my first interview with a Boston University student-athlete. In the fall of 2016, I came to this University thinking I wanted to be a sports reporter, and now, four years later, as my graduation nears, I am a sports reporter.
I've written stories about nearly every Terrier sport. I wrote over 300 articles between my work at WTBU Sports, the Daily Free Press, and BU Today. I've also broadcast probably over 100 games. The biggest takeaway from these four years is the relationships I fostered within the Terrier athletics community.
It wasn't supposed to end this way—with fields, gyms, and diamonds just shut down and abandoned almost overnight. College careers, high school careers, athletic careers all came to a sudden, crashing halt. I feel most sad for the seniors, who saw their careers end because of the coronavirus pandemic. At least the others have next season, presumably.
It's crazy that the last BU athletics event I covered was a media availability for the men's basketball team, fresh off winning the team's very first Patriot League championship. Just 45 minutes after reporters met with the players, it was announced that the NCAA Tournament, something they had all dreamed of participating in, would be canceled. 
More than anything, I'll remember the players, the relationships, the stories.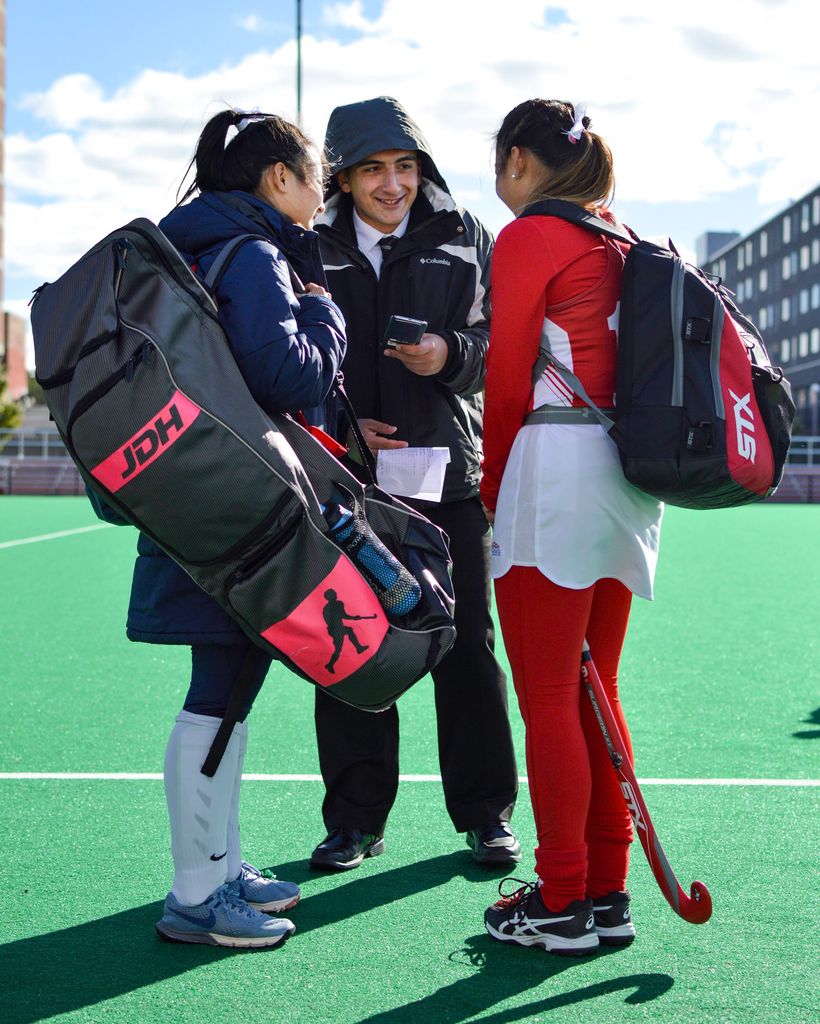 Seeing what it meant to Patrick Curry (SHA'20) to hold the honor of being BU men's ice hockey captain taught me a lot about the history and pride the players take in the program. 

Writing stories on siblings, BU field hockey's Shannon Ma (Sargent'20) and her twin sister, Chiara, and BU women's soccer player Shannon Keefe (COM'20) and younger sister Erin, were two of my favorite pieces to work on. In both instances, I caught them after their games, before seeing their families, and the immense pride the siblings expressed toward one another left an impression on me. 

Telling the story of how BU men's basketball's Adam Mikula (Questrom'20) went from manager to roster player, almost right when it happened, was moving, as was seeing the reverence and respect his teammates had for him.

In building relationships with student-athletes, parents, and coaches, I also formed unexpected friendships. Sometimes as student-journalists we can lose sight of the fact that we are peers, and sometimes even classmates, of the athletes we cover. There were plenty of occasions where I'd be sitting in a College of Communication class next to an athlete whose game I'd just covered or was about to go cover. When I was a freshman, one of my COM classmates was Charlie McAvoy, now a star defenseman with the NHL's Boston Bruins.

I get that it's not the height of journalistic integrity to be good friends with your sources, but in college, social lives can create some special situations. Because I got to see them as students, as athletes, and as friends, I have so much respect for what it takes to be a student-athlete at BU. It's one thing to know how much time they put into their sports, but it's another to watch them up close.

My freshman year, women's basketball player Sarah Hope (COM'17) and I started doing a pregame fist bump during warmups. When she came back to coach this year, we picked it back up right where we left off. Small acknowledgements before and after games between the players and me became commonplace and enjoyable.

And then there were the coaches. Sally Starr, field hockey, Ashley Waters, softball, and Joe Jones, men's basketball, are the three I know the best. The access they gave me to their respective programs, in addition to showing respect for the work I did, was incredibly fulfilling. They understood that I too, like their players, am a student at BU. All of the coaches I worked with allowed me to make mistakes, like their players, but also held my work to a high standard.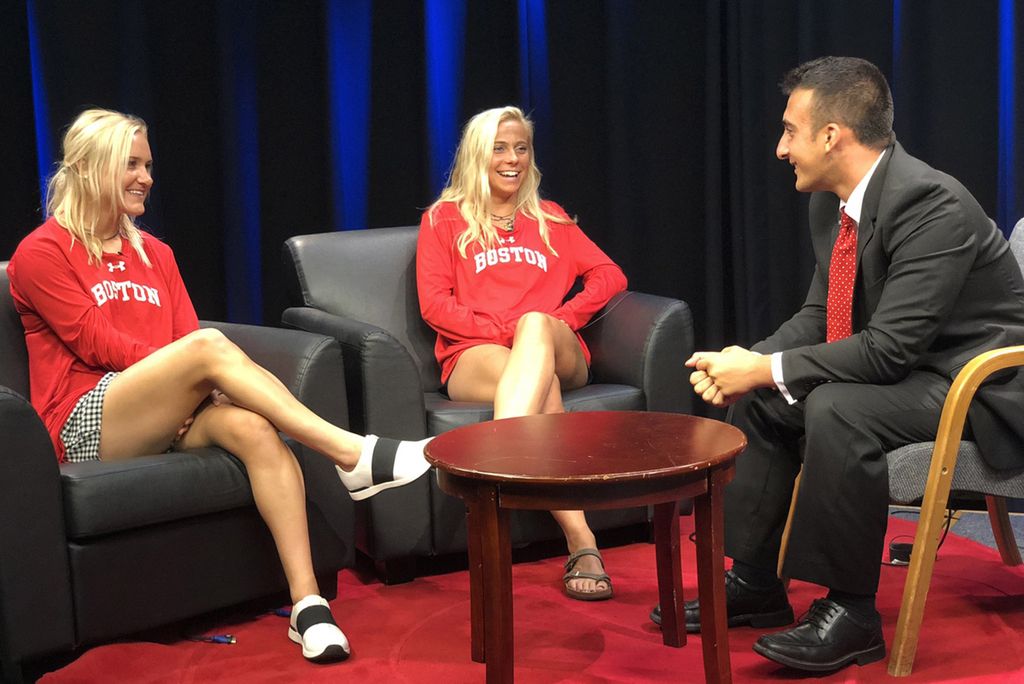 Basketball has always been my sports love. I'll challenge anyone when it comes to trivia about BU men's and women's basketball over the last four years.

And the BU softball Terriers, from top to bottom, year to year, have been just great people. There has been nothing I've looked forward to more than those noon first pitches on April and May weekends.

Simply walking up and down Commonwealth Avenue, I would see an incredible number of friendly faces, athletes I've covered, befriended, known. They'd wave and say hello. These are only small interactions, but as they were winding down, I realized how meaningful those relationships have been to my own Terrier experience.

I'll never forget being assigned to the field hockey beat for the Daily Free Press the fall of my freshman year. I had watched my high school team and done public address announcing at their games, but I had no idea how much I would come to appreciate the BU program. I broadcast the team's games for three years on the Patriot League Network and covered the team with stories for all four years.

At the end of the season, after the team's last game, captain Livy Golini (CAS'20) (a fellow Mainer) and Coach Starr shared some nice words about me in front of the team and friends and family during their final postgame tailgate. It wasn't necessary, but it meant the world to me. The players also signed a ball for me—a memento I confess that I did request—and it will always be one of my favorite possessions from my college experience.