As a New Semester Begins, Some Crucial Tips for Protecting Yourself and Your Property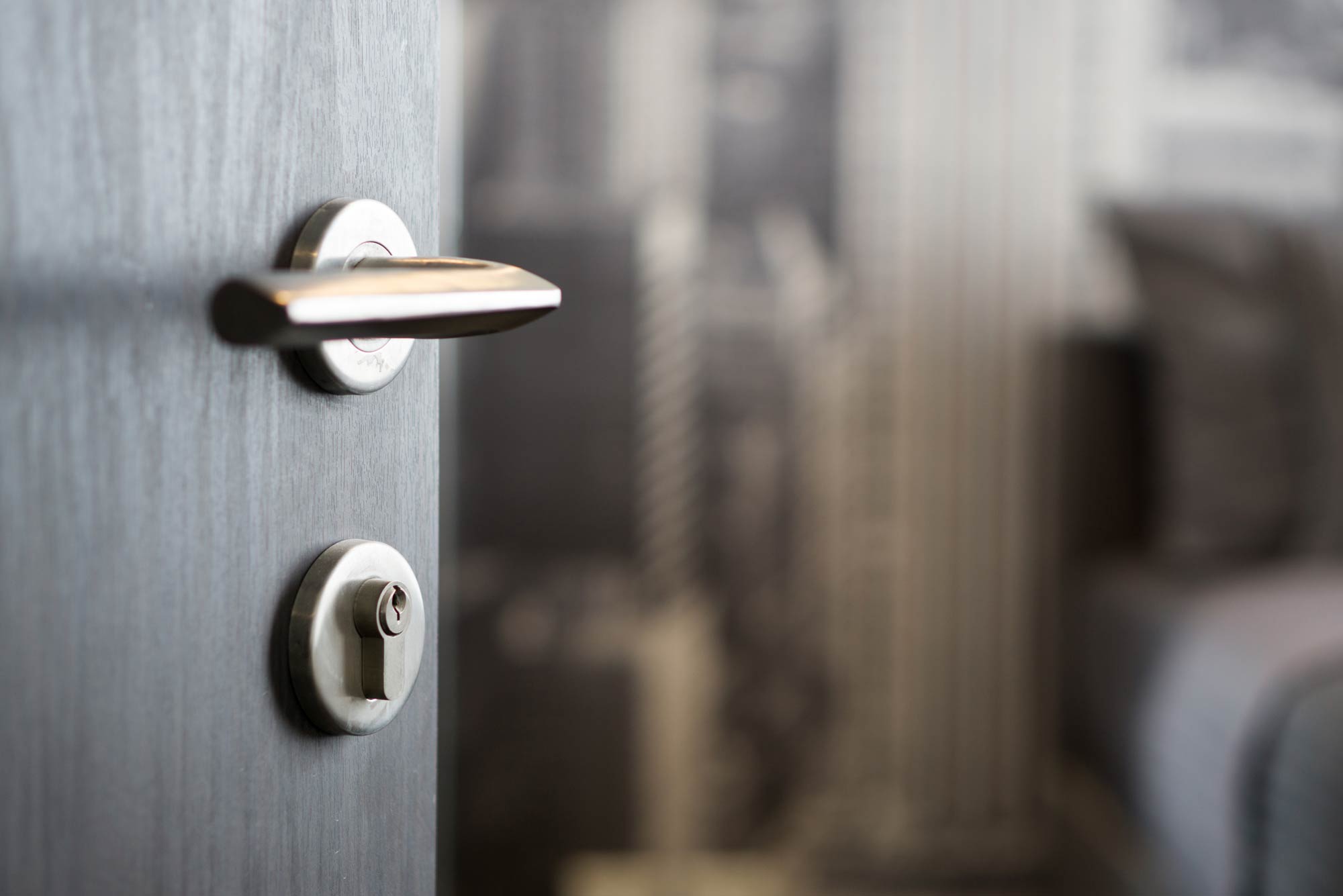 Campus Life
How to Protect Yourself and Your Property on Campus—and Off
As a new semester begins, BU Police Chief Kelly Nee offers tips on how to stay safe and avoid getting scammed
Yesterday was the official start of the spring 2020 semester and with it arrived the 550 entering freshmen in the College of General Studies and approximately 200 new transfer students. Whether you're new to campus, returning from a semester abroad, or just back from intersession, the BU Police Department (BUPD) wants to remind all students about what you can do to best protect yourself and your property.
"The city of Boston is a vibrant, exciting, and very safe city, but it's important to pay attention at all times to your surroundings," says Kelly Nee, chief of the BUPD. "Our goal is to get students to take their personal safety personally. By paying attention, working together, and keeping an eye out for each other, our campus and environment will be much safer."
The University employs more than 50 state-certified, armed police officers, and there are more than 100 blue-light emergency call boxes on the Charles River, Fenway, and Medical Campuses. As well, the campuses have an extensive video surveillance and security network system.
Nee offers a few common-sense precautions that can help keep you—and your stuff—safe. And remember: you can reach the BUPD by calling 617-353-2121 or 911 from your cell phone or from any of the blue-light call boxes. You can also download the BU app and hit the emergency button on the app.

Protect yourself and your property

Whether you're living in a campus residence hall or an off-campus apartment, lock your doors, Nee advises. It's the best way to ensure that you and your possessions are secure. And if you're living in a suite, be sure to lock your bedroom door as well as your front door. Don't leave your personal property unattended anywhere, including dining halls, libraries, and study lounges. This includes your electronics and your expensive winter coats. Larceny is the most common crime on campus.
Trust your instincts
Take your personal safety personally. Try to travel in a group, but if you're walking alone at night, trust your instincts and be as aware of your surroundings as possible. Pay attention when walking and crossing the street and take out your earphones. When riding bikes or scooters, be aware of traffic, pedestrians, and turning cars. And don't step into the dedicated bike lanes on Comm Ave without looking both ways.
Avoid confrontations with anyone or any group acting out, and if you're a bystander and see people about to get involved in a confrontation, call 911. If you're at an off-campus event and feel unsafe, call BUPD and they can get you to safety.
BU offers a campus escort security service called Scarlet Safewalk, which operates seven nights a week from 10 pm until 2 am during the academic year. The service is managed by students, not police, and volunteers will walk a student from any one point on the Charles River Campus or the Fenway Campus to another point on either of the two campuses. The number for Scarlet Safewalk is printed on the back of your student ID.
Don't get scammed
If anyone calls you and threatens you, a family member, or your immigration status, and insists that you send them gift cards, Bitcoin, or checks or wire money, it's a scam! Hang up and immediately notify BUPD, says Nee. If you've sent anything, the department will do everything possible to help you recover your losses. No agent of the US government or any foreign government will ever request that you send them money by using scare tactics. And don't cash checks for strangers. This has been a problem on the BU campus and many other college campuses. Students at ATM machines have been approached and asked to cash a check for someone who says they lost their ATM card. They may even offer you a few dollars for your trouble. It's most likely a scam and the check will bounce.
Always verify your taxi or rideshare driver
If you're out at night, at a party or at a bar if you're over 21, and you've arranged for an Uber, Lyft, or another rideshare, pay attention. "When I was with the Boston Police Department," Nee says, "we had some awful sexual assaults that occurred when women left clubs and thought they were getting picked up by Uber and it wasn't an Uber driver."
The Uber app has the make and model of the car and the driver's picture. The Lyft app has an icon matching the make, model, year, and color of the driver's vehicle (but not a photograph). Always double-check these before you get in, and don't get in an unmarked car. Always know what you're getting into.
Lock your bike—properly
Cable locks are easily penetrated by a pair of bolt cutters. Kryptonite locks have proven to be the best security for bicycles. Improperly locked bikes are easier to steal, like bikes locked to a headless parking meter or with a U-lock through a milk crate, so a thief can just take off the milk crate. If you lock only the front tire, with quick release the tire will stay, but the rest of the bike will be gone. If you need assistance, Nee says, come by BUPD headquarters on Harry Agganis Way and an officer will gladly show you the best way to secure your bike.
Register your valuables
If you report something stolen, having it preregistered might help you recover it or get some insurance reimbursement. The BUPD offers free laptop registration, and bike registration is available through Parking and Transportation Services. Registering your property allows them to put it in a national crime database. If the property is ever recovered, they can get it back.
About bicycle safety…
The number of people riding bicycles on and off campus has increased dramatically in recent years. Like drivers, cyclists are required to follow the rules of the road, which means stopping at all traffic lights and yielding to pedestrians in crosswalks. Adults are not legally required to wear helmets, but not wearing one is dangerous and foolish. Reflectors and lights are required for nighttime riding. Riding a bike on the sidewalk is not allowed in Boston except in an emergency. Find more information about bicycling laws and safety here.
Consuming alcohol
The legal drinking age in Massachusetts is 21. Students should know everybody they're out with and be careful about how much alcohol they're consuming. Never leave a drink unattended where someone can slip something in it. This advice is not just for women, although women can be more vulnerable in certain situations if they're intoxicated or they've been drugged. And don't leave any friend behind. If you go out together, go home together. If someone in your group needs help, call the BUPD. Your safety is their number one priority.

Don't be afraid to reach out
The BUPD wants students to report any incident. Even if you are reluctant to involve the police, you should report it, because if something happens, no matter how painful it might be to report, there are resources available to help you navigate through it.
The Sexual Assault Response & Prevention Center (SARP) is an important resource if you've been victimized. Crisis intervention counselors are on call 24 hours a day, 7 days a week, at 617-353-SARP (7277). SARP provides confidential help, offering individual and group counseling, academic and personal support, and other assistance, including services for survivors of violent crime or trauma.
Employees who need help can contact the Faculty & Staff Assistance office at 617-353-5381.
Recommended apps
Students can download the BU Mobile Apps, which offer information about the BU Shuttle (the BUS) schedule, maps, the BU directory, and courses. An icon allows you to call or text the BUPD, Student Health Services, SARP, or the Scarlet Safewalk escort service.