How to Celebrate Thanksgiving Weekend in Boston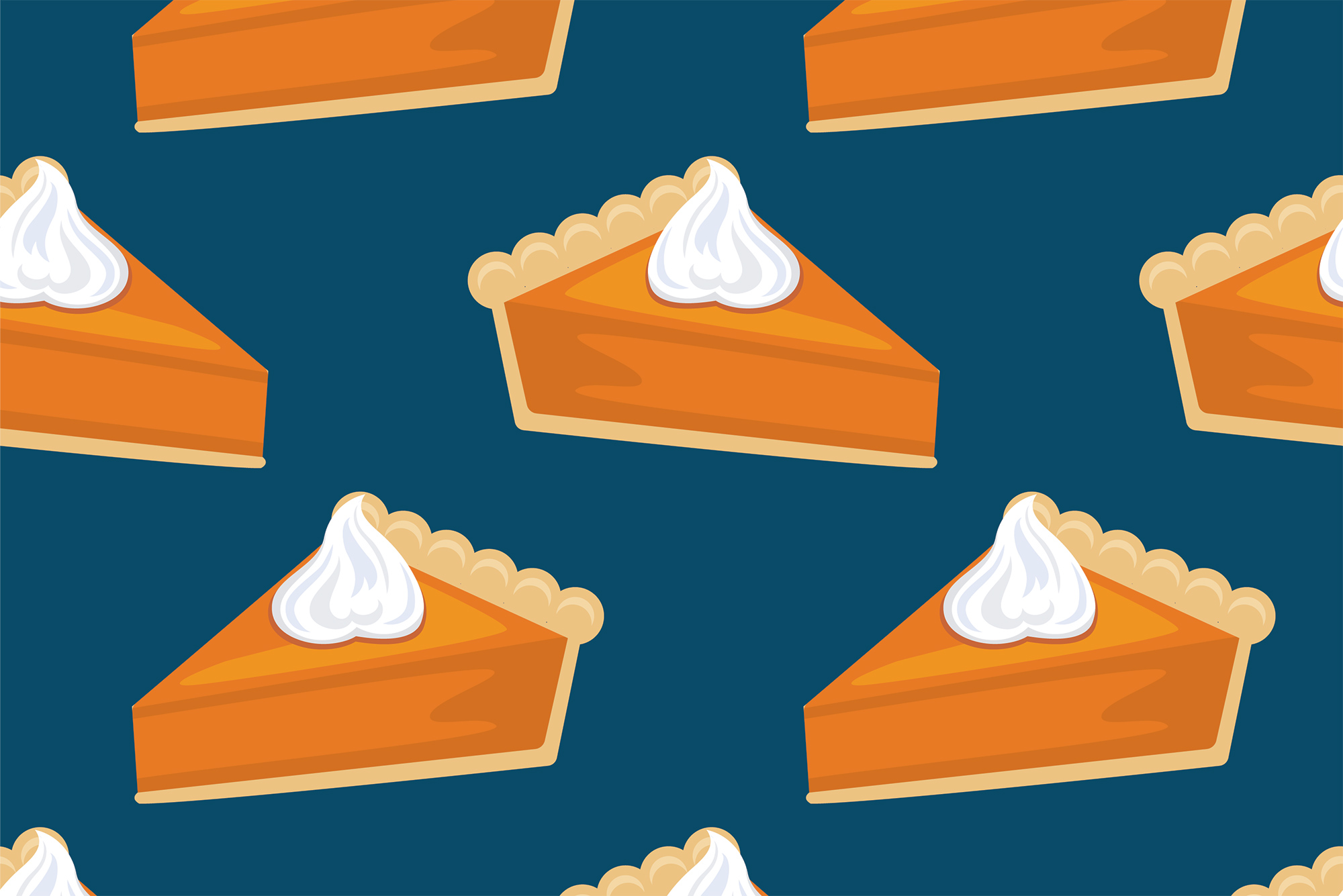 Things-to-do
How to Celebrate Thanksgiving Weekend in Boston
The pandemic has jettisoned many people's plans, so check out a movie night, dining hall specials, or a yoga class
Thanksgiving is always one of the busiest travel weeks of the year, with millions of Americans crisscrossing the country to see family. But not this year. The coronavirus pandemic has put a damper on large group dinners, and the Centers for Disease Control and Prevention urges people to gather only with those in their household for fear of spreading the virus. At BU, students on campus had to choose between staying here over Thanksgiving break, going home and then quarantining when they come back to campus, or going home until the start of spring semester.
For those who are staying, the Student Activities office (SAO) is putting on events and Dining Services is hosting special meals at Marciano and West Dining Halls over the long weekend. Read on for things to do on campus over Thanksgiving break.
Thursday, November 26
Friendsgiving Yoga
Eat with abandon this weekend and then ward off the food coma with virtual yoga, happening both Thursday and Friday morning from 9 to 10 am. These virtual yoga classes are designed to help students relax and improve balance, endurance, flexibility, and strength. The Thursday class will focus more on relaxation techniques like heart openers, back bends, and breath exercises to prepare for Turkey Day. Friday's class will center around stretching, core engagement, and finding strength in poses.
Register for the free classes here.
One of the country's favorite Turkey Day traditions, this parade is happening a bit differently this year, given the pandemic. Gone is the 2.5-mile march through Manhattan, and instead, a socially distanced smaller event will take place, gliding down only one city block to the flagship Macy's store. Balloon characters will be anchored by five specialty vehicles, organizers say. This year's lineup features elaborate floats and balloons like Pikachu, Love Flies Up to the Sky, by artist Yayoi Kusama, Snoopy, and many more. The show airs on NBC and will also include performances by the casts of Hamilton and Mean Girls, Dolly Parton (be sure to thank her for her donation for work on the coronavirus vaccine), and the New York City Ballet, to name a few.
The 94th Annual Macy's Thanksgiving Day Parade airs on NBC from 9 am to noon on Thursday, November 26.
Football
Would Thanksgiving Day be complete without watching football from the couch in a food-induced stupor? The Thanksgiving face-offs begin with the Houston Texans playing the Lions in Detroit, then the Cowboys playing Washington in Dallas. To end the night, the Pittsburgh Steelers will host the Baltimore Ravens.
The Texas vs Lions game airs on CBS at 12:30 pm, Washington vs the Cowboys on Fox at 4:30 pm, and the Ravens vs the Steelers on NBC at 8:20 pm.
Friendsgiving Dinner
Dining Services will be serving a Thanksgiving meal for students staying on campus so they don't miss out on all the traditional food. There will be all the Turkey Day classics: roast turkey, savory stuffing and gravy, mashed potatoes, butternut squash, cranberry sauce, roasted corn, pumpkin pie, autumn spice cheesecake tarts, and more. The meal is available from 3 to 8 pm.
Movie Night: Christmas Double Feature
Wasting no time after Thanksgiving, SAO is jumping right into Christmas mode by hosting a movie night double feature of Elf, starring Will Ferrell, and The Santa Clause, starring Tim Allen. The two films are Christmastime staples, and they are available free to all BU students on Thanksgiving night. Get the streaming links on the SAO Friendsgiving website.
Friday, November 27
Friendsgiving Zumba
Immediately after the second day of Friendsgiving Yoga (at 9 am), a Zumba "fitness party" will go from 10 to 11 am, featuring fast-paced music and easy-to-follow dance moves. If yoga helped you relax, Zumba will get your heart rate going again. Email durantkd@bu.edu for the Zoom link.
Friday Brunch
If you believed Dining Services was pulling out all the stops only for Thanksgiving night, you thought wrong. On Friday, from 10 am to 3 pm, look for chicken and waffles, breakfast burgers, omelets, donuts, and more to fuel your day of (online) Black Friday shopping. Don't forget to shop local when possible.
Refined Friday Feast
If brunch was for pigging out, Friday night's dinner will be more of what you would find in an upscale restaurant. The menu includes "premium entreés" like salmon, beef short ribs, and asparagus mushroom risotto. There will also be Bananas Foster cobbler and molten chocolate cakes for dessert. The meal will be served from 5 to 8 pm.
Trivia Night
SAO is hosting a trivia night from 6 to 8 pm. Teams can have up to five players, and each member of the winning team will take home a $25 Amazon gift card. Register for the event here.
Saturday, November 28
Thanksgiving Leftovers Feast
On Saturday, from 10 am to 3 pm, Dining Services will reprise favorite Thanksgiving flavors with twists. Turkey burgers with stuffing, cranberry sauce, and gravy headline the menu, and sweet potato tots, maple cranberry pork, and caramel apple flatbreads will also make appearances.
Comfort Food Delights
Once you come out of the Thanksgiving leftovers food coma, get right back at it with Saturday night's dining hall dinner of cheeseburger mac and cheese bowl, buffalo wings and waffle fries, and a General Tso's pork sticky rice. Gluten-free options are also available.
Escape Room
At 7 pm, try your hand at a virtual holiday-themed escape room; register here.
Sunday, November 29
Boujee Brunch
The last special meal of the weekend is a fancy brunch, consisting of items like a maple fennel–brined steamship of Maine pork, strawberry cream cheese crepes, a breakfast platter plate and omelets, and a vegan chai latte cake.