Provost Issues Holiday Travel Guidance for Faculty and Staff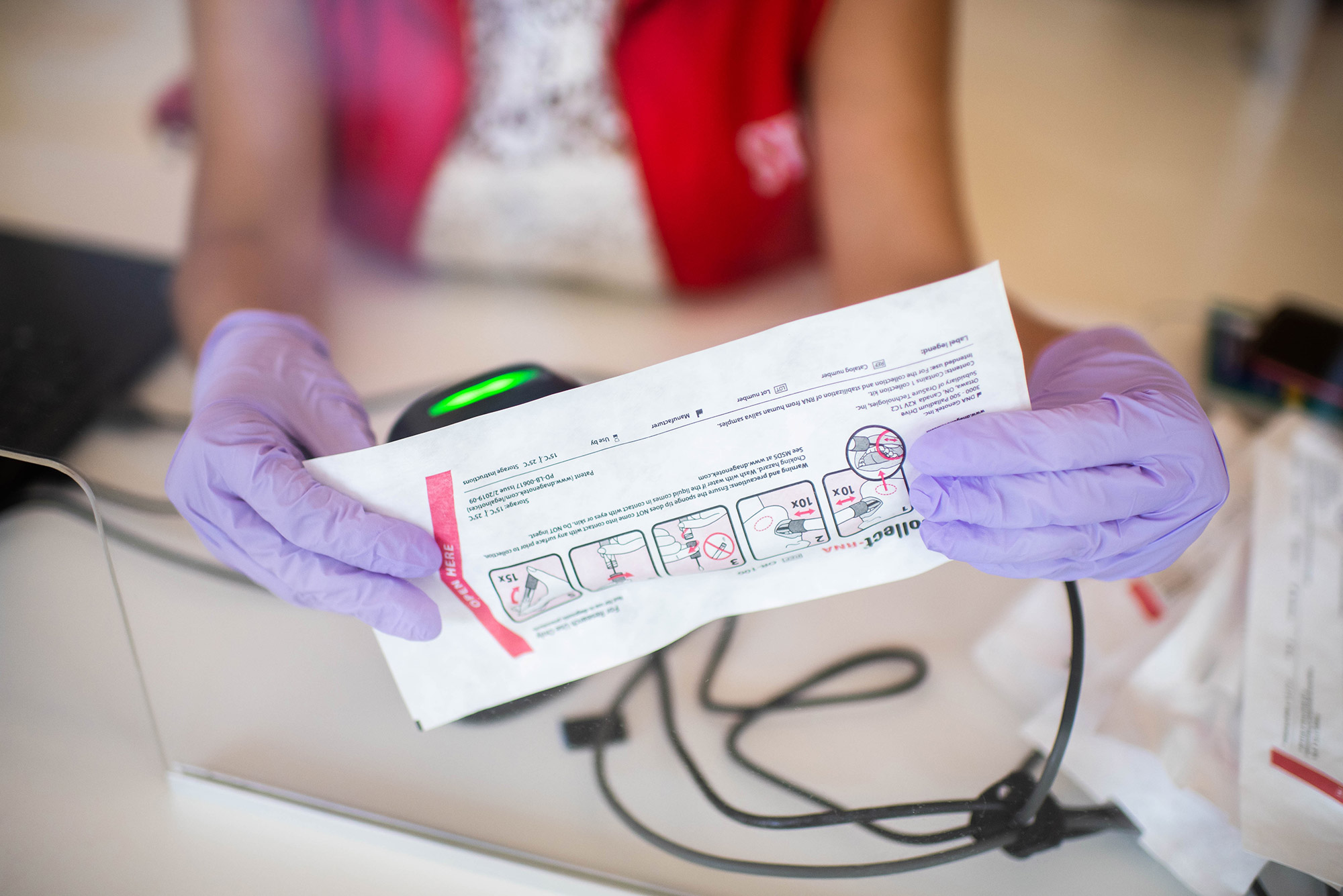 Public Health
Provost Issues Holiday Travel Guidance for Faculty and Staff
Memo advises against travel and reminds everyone about the risks of gatherings
With the end of the semester fast approaching, the winter holidays are just around the corner. This year, however, those holidays are accompanied by testing expectations and travel guidelines from the University in response to COVID-19. A memo sent out Tuesday from Jean Morrison, University provost, and Gary Nicksa, senior vice president for operations, lays out those guidelines for faculty and staff, from Thanksgiving to the beginning of spring semester classes in January.
The bottom line? If you decide to go home or to visit family for the holidays, be mindful of the risks. Also, new this month: faculty and staff in testing categories 1, 2, and 3 can now schedule COVID-19 tests up to a month in advance.
Thanksgiving: November 26 and 27
You won't have to complete testing or daily symptom attestations during the Thanksgiving holiday or the following weekend if you're not scheduled to work or be on campus. You should, however, think long and hard about a Friendsgiving: "Many aspects of a traditional Thanksgiving holiday, including travel and gathering in groups for extended periods of time, are also associated with risk of exposure to and spread of COVID-19," the memo says. Therefore, the University encourages everyone to avoid traveling and to steer clear of large gatherings during the Thanksgiving break. If you do decide to travel out of state at any time during the winter holidays, you'll be expected to comply with Massachusetts travel orders upon your return.
If you leave the state for Thanksgiving and you're in categories 1, 2, or 3, you'll also have to get two weekly COVID tests, not one, in the two weeks after you return, because of the "increased interactions that often occur over a holiday, coupled with the risk of viral transmission during shared meals," Morrison and Nicksa write. Testing can be scheduled through Occupational Health Connect, as usual.
For faculty and staff on campus during the Thanksgiving holiday: note that coronavirus testing sites will close at noon on Wednesday, November 25, and reopen on Friday, November 27. If you usually get tested Wednesday, Thursday, or Friday, you can remain in compliance if you get tested over the weekend or the following Monday or Tuesday.
Intersession: December 24 to January 3
If you won't be on campus during intersession, you're off the hook. Tuesday's memo says both symptom attestation and testing requirements will be "waived from Thursday, December 24, through Sunday, January 3, unless you are scheduled to work or return to campus for any reason." If you will be on campus, you'll still be expected to do both symptom attestation and testing requirements.
Testing sites close at noon on Thursday, December 24, but testing will be available on December 27 and 30 at select hours and sites: on Sunday, December 27, testing will be available at the Kilachand Center from 7 am to 2 pm and at Agganis Arena from 8 am to 2 pm, and on Wednesday, December 30, at the Kilachand Center and on the Medical Campus from 7 am to 2 pm, and at Agganis Arena from 8 am to 2 pm. All testing locations will open for normal business hours the morning of Saturday, January 2.
Post-intersession to start of classes: January 4 to 24
Before classes restart in late January, things get a little more involved. If you come to campus at all during this time, you're required to comply with normal testing and symptom attestation requirements. If you won't be on campus, however, and are in testing categories 1, 2, and 3, you should ask your manager to change your status to category 4 for this period so you can remain in compliance.
If you're in category 4, you will not have to follow any requirements as long as you remain off campus. You will need to change your status back by the morning of Monday, January 25, when regular testing and symptom attestation requirements will resume for the semester.
"These expectations are intended to maintain a healthy and safe campus environment, while providing flexibility during holiday periods when many of us will be away from campus," Morrison and Nicksa write in their email.
Questions? Email BU COVID Support at covidhelp@bu.edu or call 617-358-4990.