BU Joins Today's Global Giving Tuesday Now Event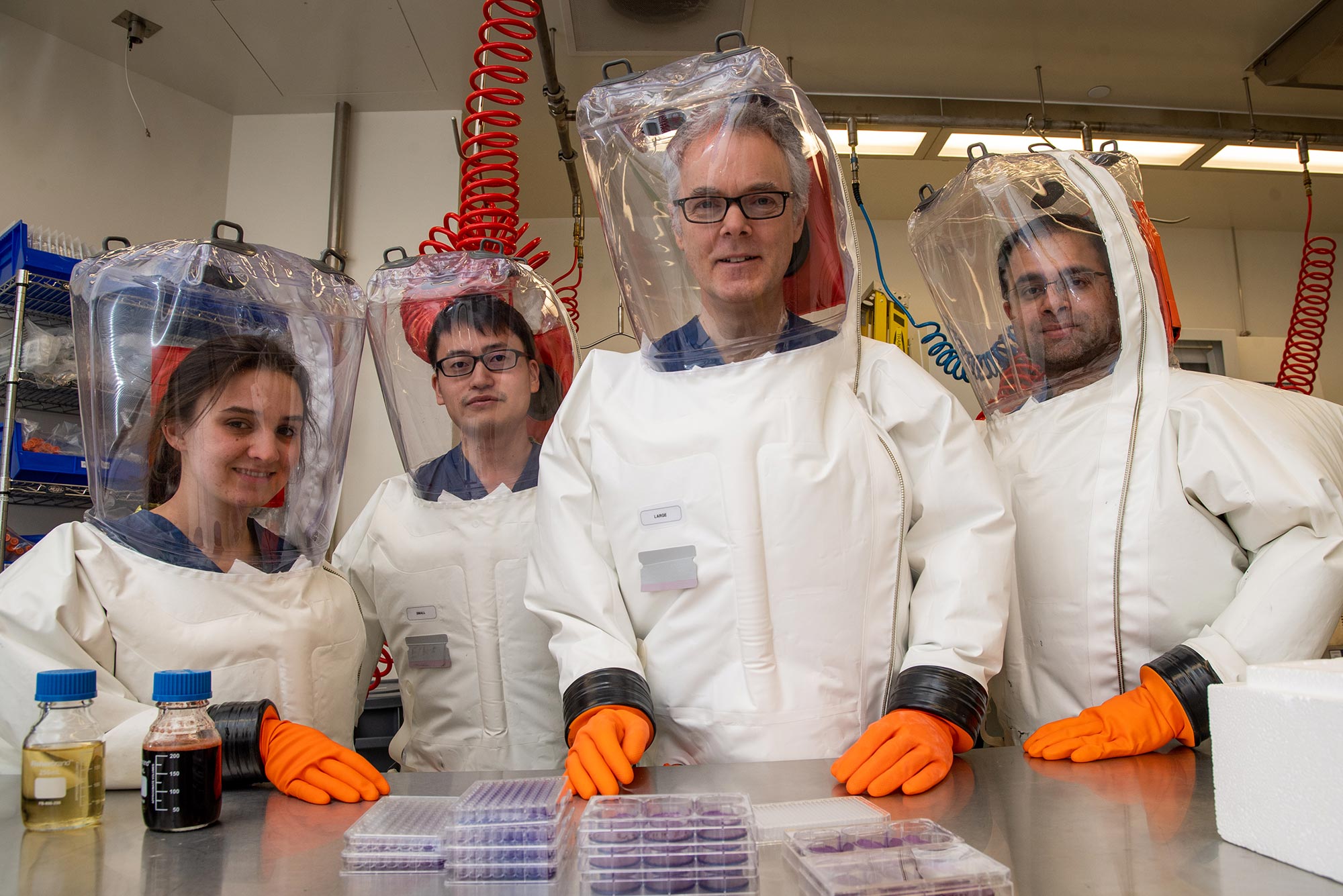 Giving
BU Joins Today's Global Giving Tuesday Now Event
24-hour fundraising effort focuses on supporting BU's COVID-19 research, students, and other campus causes
Today is Giving Tuesday Now, a global day of philanthropy and unity coordinated as an emergency response to the need created by the COVID-19 pandemic.
Boston University, alongside thousands of other nonprofits, is participating in the effort and is encouraging its alumni and friends to support a BU cause of their choice. Giving Tuesday Now also offers an opportunity for the BU community to continue to come together in solidarity—if only virtually—using the hashtag #TerriersTogether.
"The entire BU community has been affected by this crisis in some way, whether it's School of Medicine students graduating early to help on the front lines, engineers regrouping to help improve ventilators, or computer scientists helping to create testing that protects privacy," says Scott Graham, BU's executive director of annual giving. "In the meantime, BU's mission-driven teaching and research continues, even as the way it happens has been transformed."

Donors looking to help can support a variety of funds, ranging from those specifically related to coronavirus research and intervention to traditional funds for financial aid, athletics, and individual schools and colleges—all of which are facing shortfalls in the pandemic.
Some examples of people and programs donors can support:
BU students who are facing unexpected hardship, through the Student Life Emergency Fund
BU scientists at the National Emerging Infectious Diseases Laboratories
BU students who now need additional scholarship support because of the pandemic
In addition, alumni and friends are encouraged to send goodwill in nonmonetary ways. On BU's Giving Tuesday Now webpage, they can:
Send a note of appreciation to Boston University alumni, faculty, staff, students, and friends working on the front lines
Find and connect with other alums in their region
Get information on how to support Boston Medical Center healthcare workers by donating PPE supplies
"This crisis is showing how much leadership and expertise matter. Universities like ours are critical to finding a solution to this pandemic, and to preparing society for new challenges. We know our alumni are proud, and they've always stepped up to help, too," Graham says. "Even in the context of the current pandemic, the future is bright for BU and its students, and it is just as important as ever to prepare for the long-term future."
Join Giving Tuesday Now here.
Julia Serazio is BU Development & Alumni Relations director of development communications. She can be reached at serazio@bu.edu.