These BU Students Hope to Transform the GOP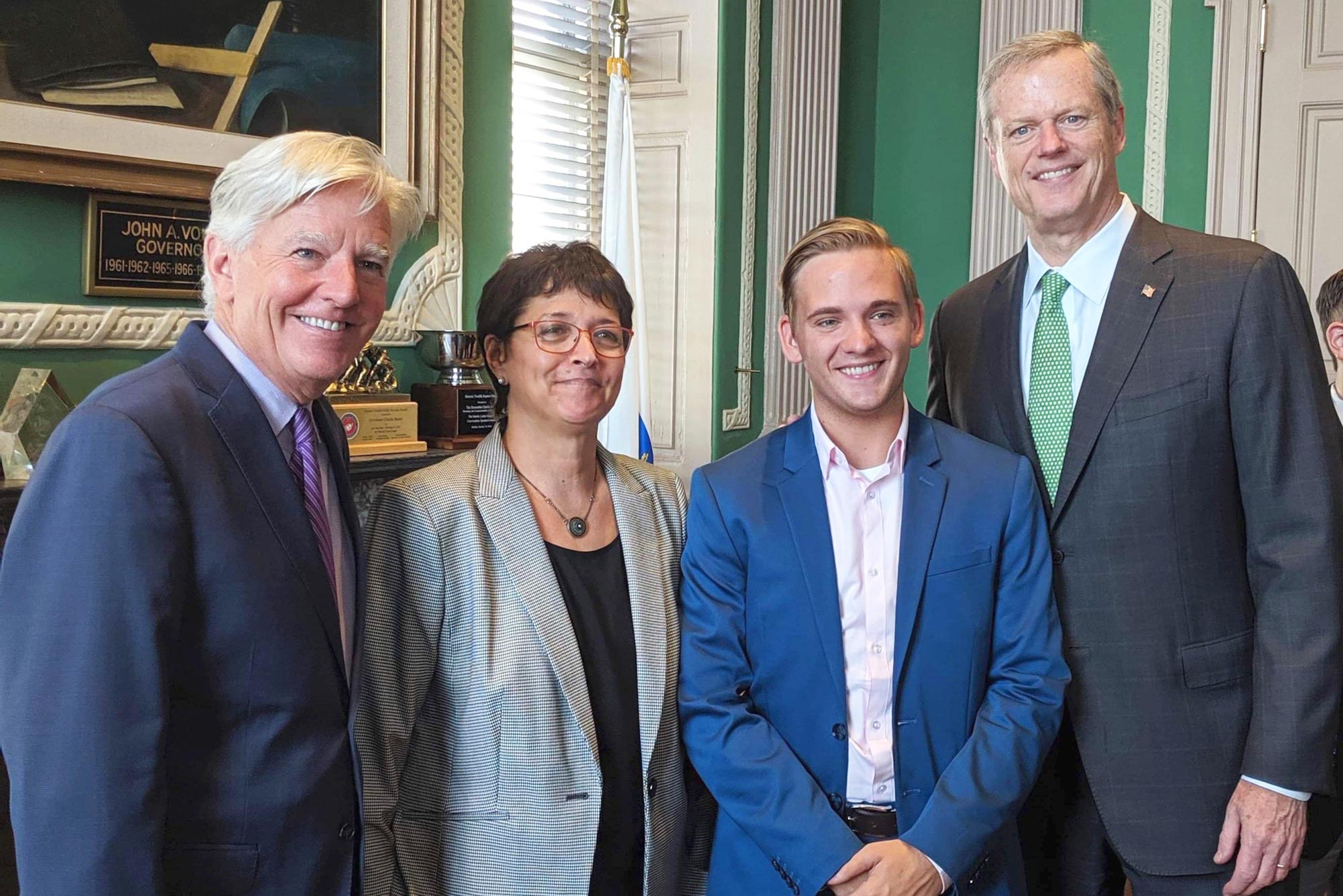 Politics
These BU Students Hope to Transform the GOP
Members of gen z gop, they want the Republican Party to address climate change, xenophobia, racial injustice
Getting a rare word in edgewise at last month's first presidential debate, Democrat Joe Biden slammed Republican President Trump's divisiveness. Jesse Lamba (CAS'21) agrees, and he's supporting Biden.
He's also a member of a young Republicans group.
Lamba, who calls himself an Independent, belongs to gen z gop, a small cadre of young conservatives with big hopes of coaxing the Republican Party out of what many see as its health access–killing, climate change–denying, racism-hugging crouch.
"It starts with the extremely divisive rhetoric and failure to acknowledge major issues affecting our generation," Lamba says of what he calls Republican orthodoxy's crack-up. "The demonization of immigrants, failure to address racial injustice, the denial of science, and consistent blaming of the other side. The easy embrace of conspiracy theories has shown me that a serious reckoning is needed."
These problems predated Trump, he says, but the president's "rhetoric and lack of solutions have brought those issues to the forefront."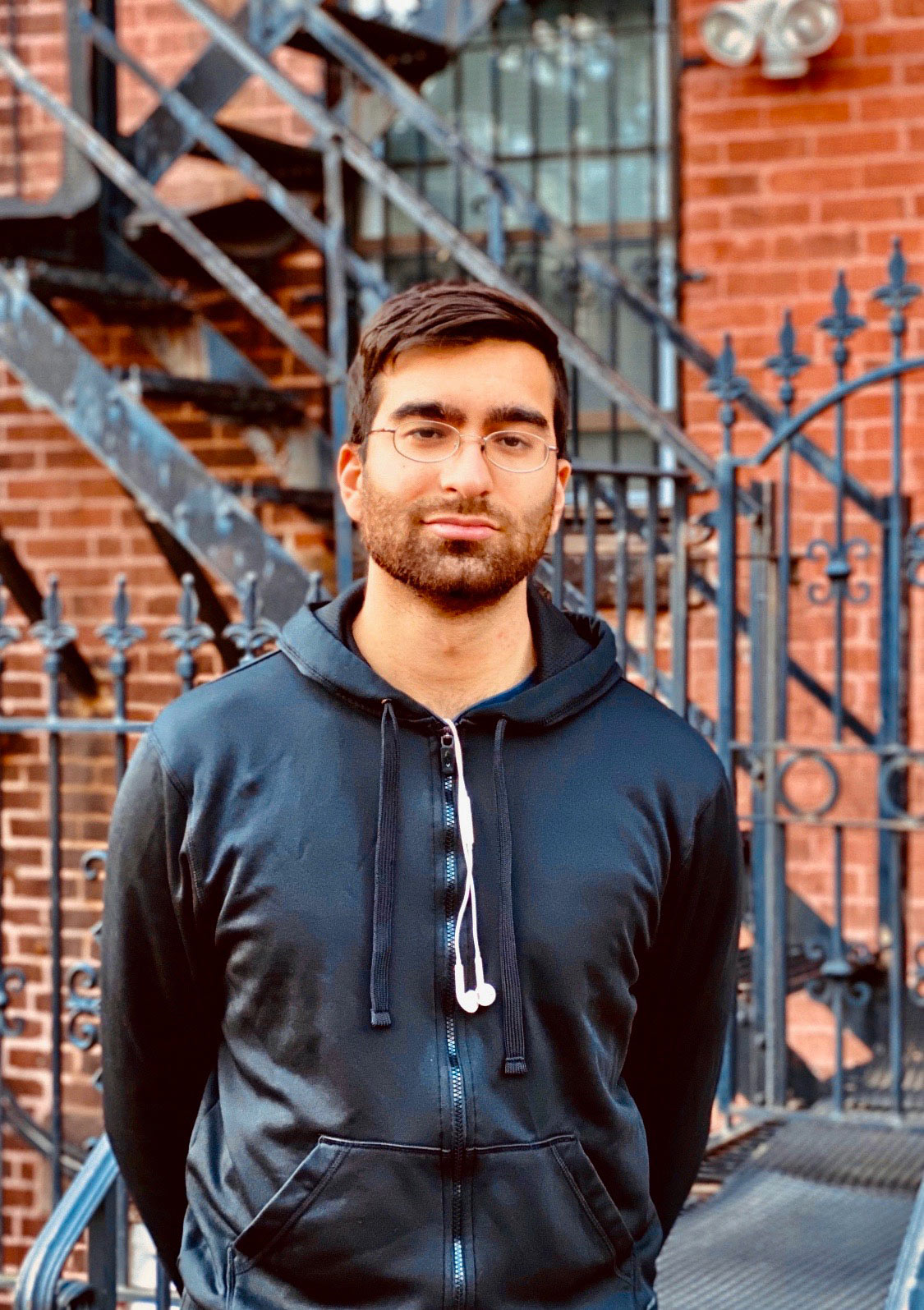 BU's only other gen z gop member, Jacob Binnall (LAW'23), agrees. "There was a lot of anger in the pre-2016 primary era," he says. "People were looking for something to blame for their challenges and were tired of politicians and just wanted change, and Trump easily fits into that scenario. He saw that opportunity and took it. That being said, had the party had another nominee, I think this situation could be very different."
For now, 200-plus people nationwide have applied for gen z gop membership. It's true that the GOP brand is badly tarnished among young Americans; nationally, just 22 percent of voters in the 18-to-36 age bracket are Republicans, according to a University of Chicago survey.
Some of those may not be reliable Republicans this November 3, as Tufts research has found that almost 25 percent of young people who voted GOP in the 2018 midterms plan to cast ballots for Biden next month.
The communications office of the Massachusetts Repubican Party did not reply to several requests seeking comment about gen z gop. But the national party has made overtures to young voters—for example, by giving its 25-year-old congressional nominee from North Carolina, Madison Cawthorn, a speaking slot during this summer's Republican National Convention.
Binnall, who is lending his graphic design talents to the gen z gop social media efforts, brushes aside party stalwarts' standby criticism of reformist Republicans as RINOs: Republicans in Name Only.
"It basically means you don't support Trump…yet when [conservatives] criticize and protest our Republican governor, they aren't RINOs," he says, referring to Massachusetts Governor Charlie Baker, whose moderation led no less than Trump to tar him with the slur.
To Binnall, that's the political pot calling the kettle black. "There is nothing at all RINO about criticizing a president who has expanded our deficit, expanded the power of the executive branch through excessive use of executive order, actively worked against free trade, etc.," he says. "This president is quite literally a RINO."
That bill of indictment showcases some of the concerns that keep gen z gop–ers from simply registering as Democrats.
---

This president is quite literally a RINO.

---
"The Green New Deal is more of an economic overhaul than a climate-focused plan," Lamba says. "I have witnessed a Democratic House and Senate unable to pass comprehensive legal immigration reform and also unable to compromise last year with Republicans when a sweeping bill was close to being passed. While the fringe elements of the right spout hate and intolerance, I would also add that those on the far left are quick to cancel and or disparage those who offer a differing viewpoint."
Lamba is on gen z gop's policy team, writing briefs about national defense, "consolidating partnerships with key nations, and upholding multilateral agreements." (Trump, of course, pulled out of the Paris climate accord and the Iran nuclear deal.) On immigration, Lamba quotes a man canonized by Republicans, Ronald Reagan: "Anybody from any corner of the world can come to America to live and become an American. We draw our people, our strength, from every country and every corner of the world."
As for the bullying, dismissive behavior the incumbent president displays, Lamba contrasts the approach of another Republican and Trump nemesis, the late US senator from Arizona, John McCain. During his 2008 presidential run, McCain parried a supporter's fake-news derogation of Barack Obama as an Arab. "No, ma'am," McCain replied, "he is a good, family man who I just happened to have some disagreements with."
"In the end," Lamba says, "we as Americans are all in it together, and it's up to us to fix the discourse."
This Series
Also in
November 7, 2020

November 7, 2020