POV: Former NBA Star Bill Russell (Hon.'02) Remains a "Vital Voice" for Racial Justice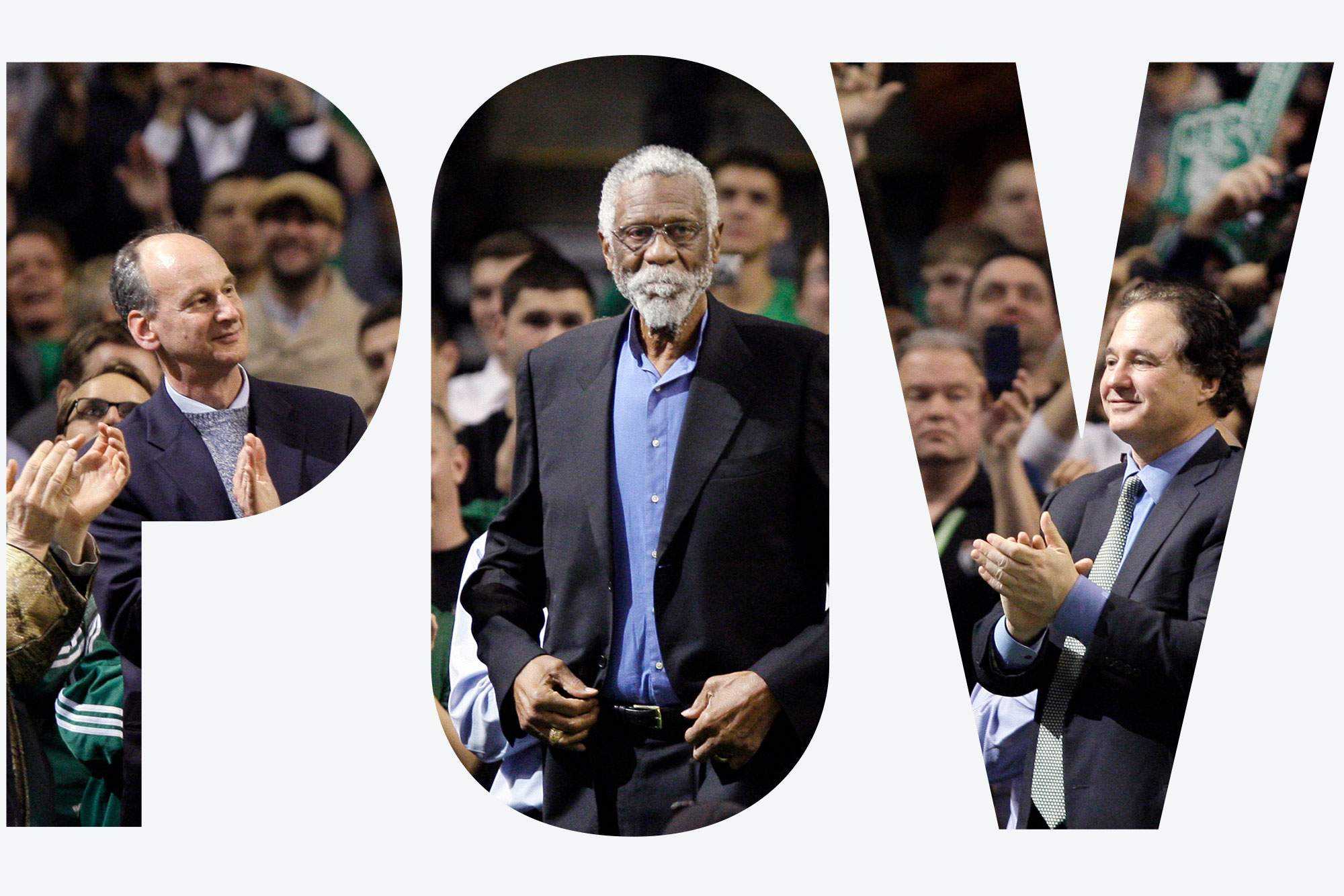 Voices & Opinion
POV: Former NBA Star Bill Russell (Hon.'02) Remains a "Vital Voice" for Racial Justice
Now 86, legendary athlete takes on Trump, calling him "divisive and a coward"
George Floyd's murder by a white Minneapolis police officer on May 25 has deservedly sparked coast-to-coast outrage over the lack of racial justice in America.

And just as he had in the late 1950s and 1960s when he was leading the Boston Celtics to a record 11 National Basketball Association championships in 13 seasons, Bill Russell remains a vital voice at the forefront of the issue. Last week, the 86-year-old former Olympic gold medalist and NBA Hall of Fame center called President Trump to task on social media for his criticism of individuals protesting systemic racism by kneeling during the national anthem. "You are divisive & a coward," Russell tweeted. "It takes true courage 2 stand 4 what is right & risk your life in the midst of a #pandemic."

Russell (Hon'02), who in 1966 became the first Black NBA head coach in history, never lacked such moral fortitude. He publicly defended heavyweight boxing champion Muhammad Ali when the latter refused to register for the military draft on religious grounds during the height of the Vietnam War. Ali—a convert to the Nation of Islam—saw his title stripped away and faced a lengthy prison sentence for his failure to comply. Russell viewed such actions as a gross violation of the fighter's individual rights. "I don't think [Ali] has been treated fairly or justly," the five-time NBA Most Valuable Player thundered. "There is nothing that says the heavyweight champion of the world must belong to a particular religion or not be a conscientious objector to war. Muhammad's right to be a Black Muslim—or a Catholic or Protestant—is guaranteed by the Constitution."
Nor did he take a back seat when personally confronted with racism. In 1961 he and Black Celtics teammates Tom Sanders and Sam Jones were peremptorily denied service at a Lexington, Ky., hotel coffee shop when the team was in town to play an exhibition game. The reason? People of their skin color were not welcomed at such segregated local establishments. That was enough for Russell. He took a late-night flight out of town and never looked back. His own sense of pride and self-worth would not permit it. "I couldn't look at my kids or myself in the face if I played there," he later revealed to Ed Linn of Sport magazine. "A man without integrity, belief, or self-respect is not a man. And a man who won't express his conviction has no convictions. I feel the best way to express my convictions is not to play. If I can't eat, I can't entertain."

#Trump you projected your narrative that #TakingAKnee is disrespectful & #UnAmerican it was never about that! You are divisive & a coward. It takes true courage 2 stand 4 what is right & risk your life in the midst of a #pandemic #Proud2kneel #BlackLivesMatter @MSNBC @BostonGlobe https://t.co/nhNITHSrxo pic.twitter.com/h0PuUYVFwu

— TheBillRussell (@RealBillRussell) June 7, 2020
His unflinching courage often came at a steep personal price. Unlike several of his contemporary white star teammates, he did not receive lucrative commercial endorsement deals during his playing days. His suburban home north of Boston was once vandalized and the intruders defecated in his bed and spray-painted the N-word on the walls. Retaliation even spilled over onto the basketball floor. "There were sportswriters," Hall of Fame Celtics teammate, and later coach, Tommy Heinsohn recalled, "who told me personally, who covered basketball, that they didn't vote for [Russell] for MVP of the All-Star Game." Russell defiantly stood his ground, however. "I get irritated when people ask me what [a Black person] wants," he told The Sporting News. "I'll tell you what he wants—opportunity and choice."
Former Celtics teammate and Hall of Fame college basketball coach John Thompson could not help but be impressed—and inspired. "This was when it was an insult to call a man 'black,' when it was similar to calling a man a n—–," he later told writer Tony Kornheiser, a Washington Post Pulitzer Prize finalist for commentary. "Bill Russell called himself a black man. He was one of the first men I ever saw to truly acknowledge the fact that he was black, and to identify very strongly with his roots in Africa."
The simple truth is that Russell has never wavered in his quest for racial justice and equality. And no outlandishly dismissive tweets from President Trump will deter him.
Black lives matter too much.
Thomas J. Whalen is a College of General Studies associate professor of social sciences; he has written several books, among them Dynasty's End: Bill Russell and the 1968-69 World Champion Boston Celtics and his latest, Kooks and Degenerates on Ice: Bobby Orr, the Big Bad Bruins, and the Stanley Cup Championship That Transformed Hockey (Rowman & Littlefield, 2020). He can be reached at tjw64@bu.edu.