In Her New Picture Book, CGS's Sheila Cordner Introduces Young Readers to Great Works of Literature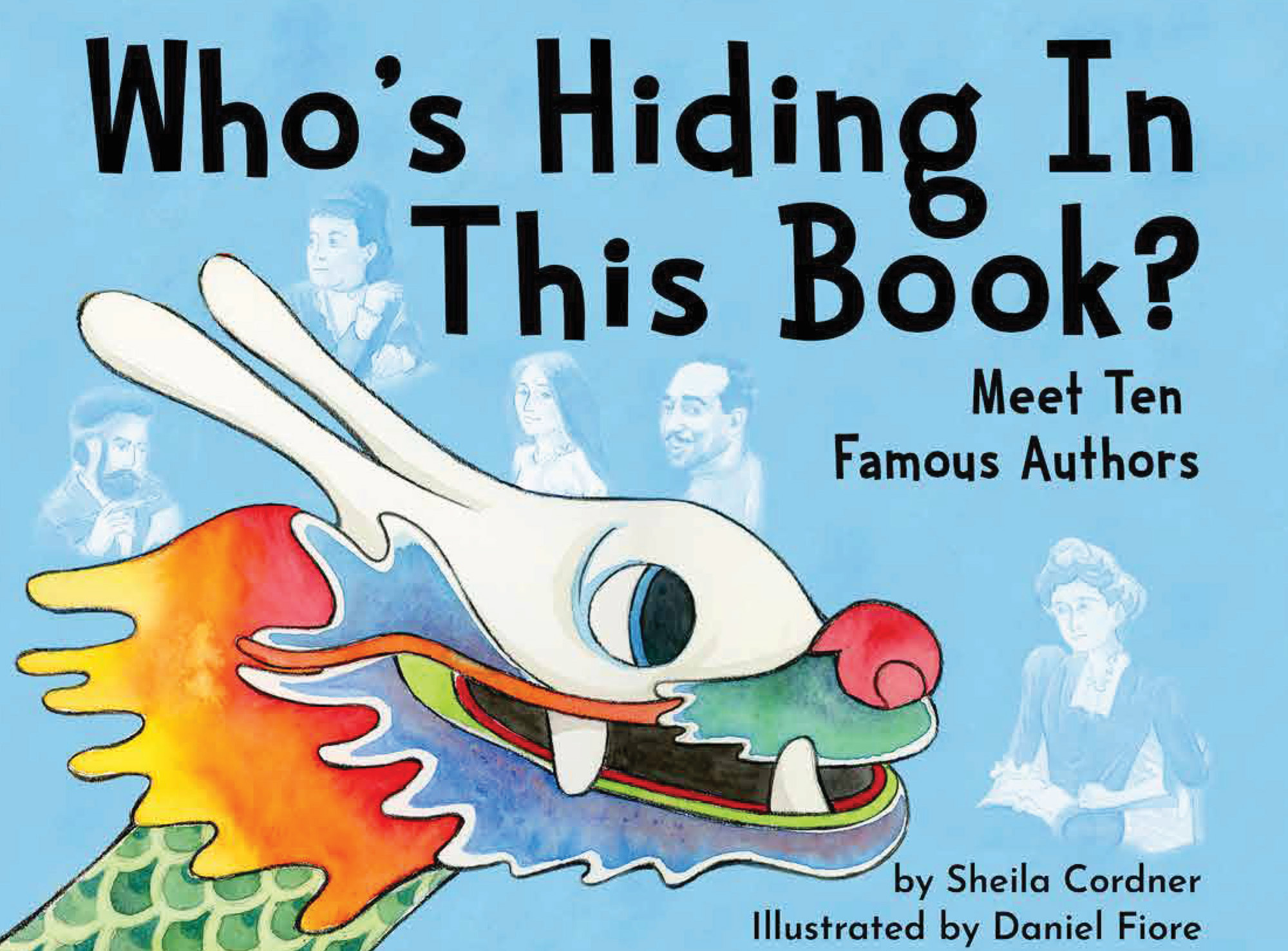 Faculty
CGS Lecturer's New Picture Book Introduces Young Readers to Literary Classics
In Who's Hiding in This Book, Sheila Cordner invites children to meet 10 famous authors from around the globe
Opening Sheila Cordner's new children's book, Who's Hiding in This Book? Meet Ten Authors, young readers embark on an adventurous whirlwind ride that takes them to Langston Hughes' Harlem, Emily Dickinson's western Massachusetts homestead, Virginia Woolf's London, Sui Sin Far's San Francisco, and Taha Hussein's childhood home of Cairo, Egypt. And that's just for starters.

Cordner (GRS'13), a College of General Studies senior lecturer, says she wants her picture book (with wonderful illustrations by Daniel Fiore) to introduce children to great works of literature and the authors who created them. "It's never too young to start introducing the classics and appreciating the classics," the children's literature expert says. "There's a lot of evidence-based research that suggests that building what literacy specialists call 'background knowledge' in young readers, where they learn about the worlds around them, can really help children develop reading comprehension later on."

As the mother of two young children, Cordner was looking for a book that would help get them hooked on the kind of books she loved growing up. When she couldn't find one, she set out to write it herself.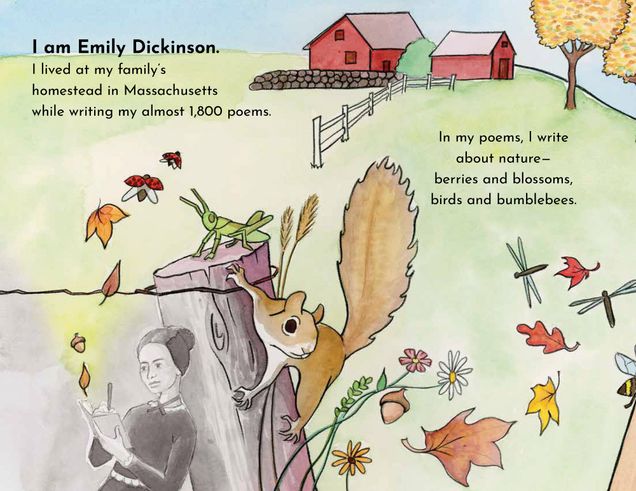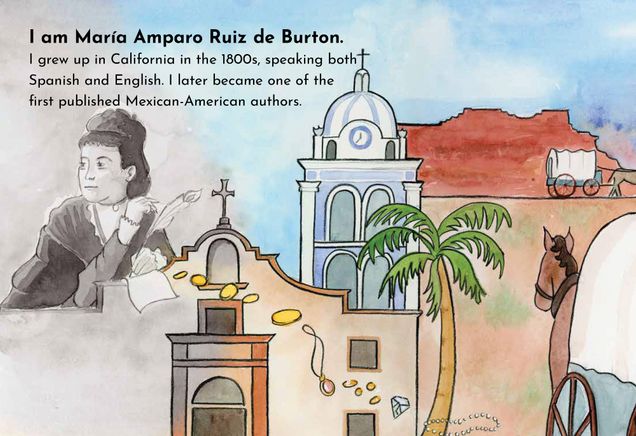 The people young readers meet in Who's Hiding in This Book? (Pierce Press, 2019) are an eclectic mix of famous writers like Dickinson and Woolf, Edith Wharton, Herman Melville, and Henry David Thoreau, and less well-known authors such as Sin Far (1865-1914), known for stories chronicling the experiences of Chinese immigrants in the United States, and María Amparo Ruiz de Burton (1832-95), believed to be the first Mexican-American author to write novels in English.

Cordner says that while she doesn't expect her readers (the book is written for children ages four to eight) to pick up Melville's Moby Dick or Wharton's Age of Innocence anytime soon, the idea is to get them excited about works of great literature they may encounter later.

She acknowledges that paring her authors to 10 was hard work. She eliminated a number of writers after asking herself whether she could realistically expect her own young children to be interested in learning about them via a picture book. If the answer was no, they were out. Case in point, one of her personal favorites—Jane Austen—was cut, because "her brilliance is in the interiority of her characters; it doesn't happen in action-filled scenes."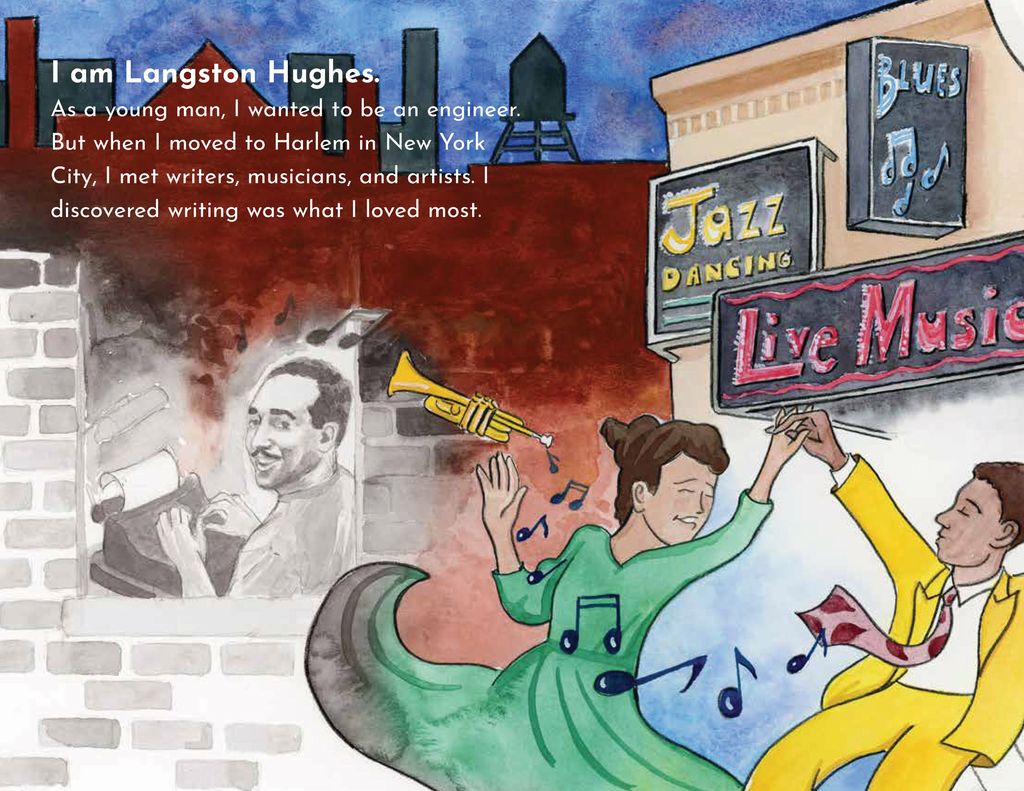 By design, Cordner selected a group of diverse writers from a range of races and nationalities. "It's important to introduce children from a really young age to the idea that great writers are not limited only to this canon of white literature by male or female writers," she says. "It's really important for as many children as possible to see themselves in this book and in the books they read." She also wanted to include a range of writing styles and genres, so children understand that great literature isn't restricted to novels, but includes poems (Hughes and Dickinson) and short stories (Hussein and the native American author Zitkála-Šá ["Red Bird"], a Yankton Dakota Sioux writer, translator, political activist, and classically trained musician).

To help kids connect with the authors she chose, Cordner used elements that appeal to children. For example, animals figure prominently in the book. Introducing Hussein, she describes how, as a child the Egyptian writer imagined becoming a rabbit so he could, in his own words, "traverse the fence by leaping over it." In her chapter on Woolf, children are introduced to a cocker spaniel named Flush, who figures prominently in the author's novel of the same name. And as they read about Thoreau, they learn how the author invites his "fox friends" and "mice buddies" to share meals with him. Music and modes of travel—by stagecoach and horse-drawn carriage—are other ways she draws young readers into the writers' work.

Everyone has stories to tell
In each author's two-page, lavishly illustrated spread, readers learn a little about their lives and something about at least one of their books. And the "chapters" end with a tantalizing teaser, such as "Take a deep breath before we climb the hilly streets of San Francisco" or "Now let's climb into a covered wagon to cross the United States," that propels readers on to the next author.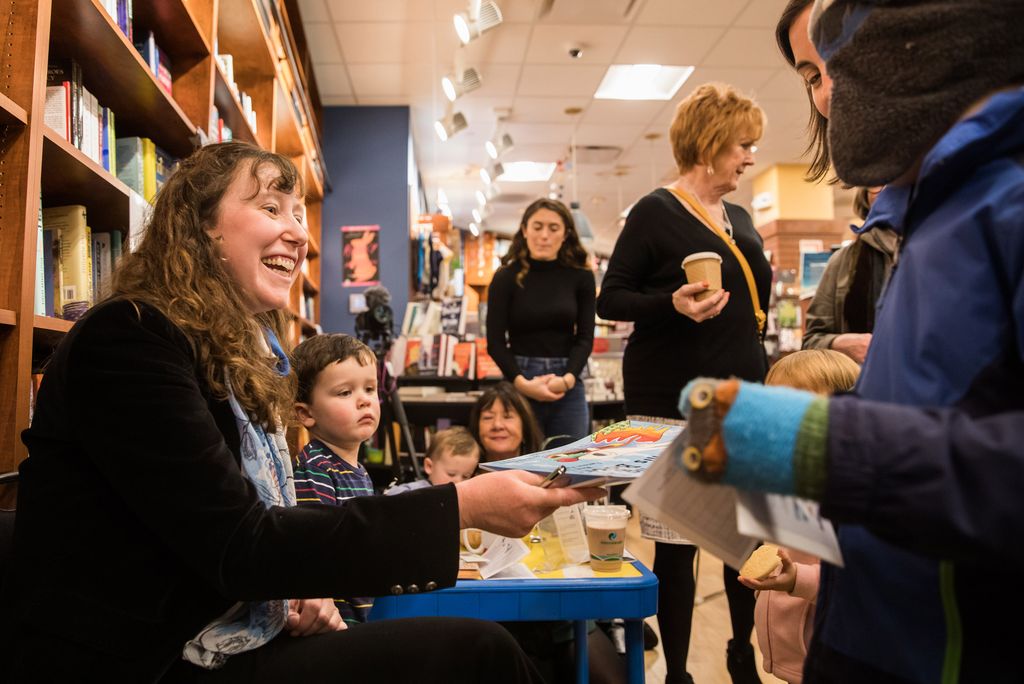 "I wanted to create a journey for children as they go through the book," Cordner says. "The teasers help make the experience interactive."

Another aim: to "really drive home the message that everyone has stories to tell." The book ends by asking, "Now that we've finished our journey to meet ten writers, where will we find the next great author? Who might it be? Will it be YOU?" followed by a page where children can write their own stories and think about what picture they'd like to put on their book's cover and why other people would like their book. "The goal is to get children to keep thinking of the stories they can tell," she says.

Cordner includes a guide for parents and educators at the back of the book, with short bios of each author and suggested discussion points to raise with children. Adults can also find additional children's activities and updated resources on her website. "I wanted the adults reading the book with children to have access to this additional information to help the children have a rich experience reading it," she says. "Some of the activities include suggestions on how to help a child make their own book and how to do a scavenger hunt in a library."

Writing the book was exciting, Cordner says, because it allowed her interests as a scholar and a teacher of children's literature, a creative writer, and a mother to converge—"to bring all those interests and aspects of my life together."

Most gratifying, she says, has been the reaction from preschoolers, including her own three-year-old. "My son has already found Langston Hughes in another book we have in the house," she says. "He's really excited about the book."