CDC Director Appointee Rochelle Walensky "Won't Be Susceptible to Political Pressure"
Biden Administration
CDC Director Appointee Rochelle Walensky "Won't Be Susceptible to Political Pressure"
Tamar Barlam, BMC infectious diseases chief, says she will lead the agency with an "essential approach" to public health
When the news first made its way online late Sunday, public health officials and epidemiologists rushed to Twitter to celebrate President-elect Joe Biden's appointment of Rochelle Walensky as the next director of the Centers for Disease Control and Prevention (CDC).
The news particularly excited Boston's public health community, where Walensky has played a crucial role as the chief of infectious diseases at Massachusetts General Hospital. Joining the Twitter conversation were several Boston University clinicians and public health experts:
This is the happiest a bunch of stressed out, overworked and tired infectious diseases providers and epidemiologists have been in nearly 12 months. @IDSAInfo @HIVMA @RWalensky https://t.co/1f5zqhu2gN via @politico

— Josh Barocas, MD (@jabarocas) December 7, 2020
A huge huge congrats to @RWalensky. Excellent choice! https://t.co/Ma4g4Mj5V1

— Dr. Nahid Bhadelia (@BhadeliaMD) December 7, 2020
Wow, so exciting and am so sure you will be amazing in this role. So thrilled to see how you lead us all! @RWalensky @id_bmc @cdcgov https://t.co/eUKtxdO8S8

— Karen Jacobson (@kar_jacobson) December 7, 2020
A great move to restore a proud agency laid low by incompetent "leadership"

Biden picks MGH infectious diseases chief Rochelle Walensky to oversee CDC https://t.co/2gIxnhEFBj via @BostonGlobe

— jerrymberger (@jerrymberger) December 7, 2020
Congratulations, @RWalensky! The American public is so fortunate to have your outstanding leadership at the #CDC during this critical time. #WomenLead #COVID19

— Rhoda M. Alani, M.D. (@BUDermatology) December 7, 2020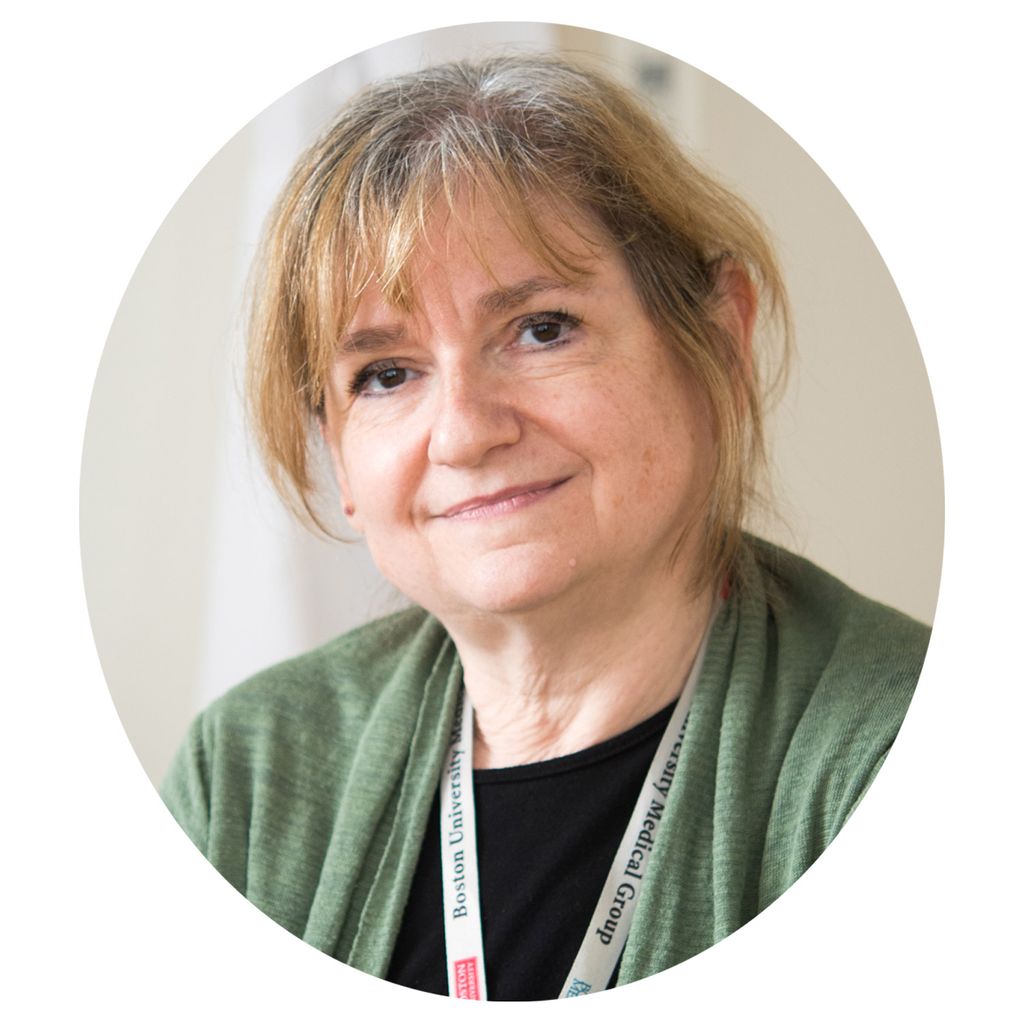 To find out more details about why Walensky's peers are so thrilled about her CDC appointment and the impact they believe Walensky's leadership will have on the coronavirus pandemic, The Brink reached out to Tamar Barlam, Boston University School of Medicine professor of medicine and chief of infectious diseases at Boston Medical Center, BU's teaching hospital. Since the start of the pandemic, Barlam has been coordinating with Walensky and other local infectious diseases experts to discuss the impact on Boston's hospitals and the community.
The Brink: What was your reaction when you heard the news that Rochelle Walensky had been named as the next CDC director?
Barlam: I was thrilled and excited. Dr. Walensky is an outstanding infectious diseases [ID] physician and researcher, it's nice to see that merit rewarded with such a prestigious position.
How well do you know Walensky? Can you describe times you've worked with her or collaborated with her?
I've known Dr. Walensky peripherally since she applied for an ID fellowship in Boston. But I haven't had much opportunity to interact with her until [the COVID-19 pandemic]. We've been part of regular calls with the ID chiefs in the Boston area, as well as other working groups. She always has great insights and ideas and is very collaborative.
What qualities or skills and expertise of hers do you think will make her an effective CDC leader?
First and foremost, she has the skill set. Besides being an experienced and stellar ID clinician, her research in decision analysis and cost-effectiveness is so useful for the CDC as they decide about allocation of resources like vaccines, testing, and medications. But hers is an essential approach for public health in general: balancing the health of the population with a good understanding of [what] will have the greatest benefits.
Do you think her appointment will change the course or outcome of the pandemic?
Having her as a leader will be incredibly important. She will be a great spokesperson, she knows how to gain consensus, and she has the background that will let her assess the best paths forward. Although I don't think this will be an issue with President-elect Joe Biden, she won't be susceptible to political pressure to alter her medical and scientific advice.
How do you think the CDC has handled the pandemic so far, and how do you hope Walensky will make changes for the better?
Although it's improving somewhat recently, the [current] director [Robert Redfield] has not ensured that the CDC is forthright with advice, he caved to political pressure to soften public health messages, and he lessened the CDC's reputation as a reliable, authoritative voice. This is a sad thing to say about our CDC, which previously had such prestige. I think Rochelle will restore that prestige.
If you were appointed to lead the CDC, what are the three things you would do first?
It's hard to think of doing anything on other public health issues until the pandemic is under control. So, [I would start with] equitable distribution of the vaccine with appropriate dissemination plans and education to combat vaccine hesitancy, expanding the testing and [contact] tracing, and strong, consistent, and [authoritative] messaging about masking/social distancing. Once the pandemic is under control, I'd shift my priorities. We have to take a careful look at the gaps in our public health structure that have been undercut and lessened our preparedness for the pandemic, address inequities in health due to issues such as structural racism, and examine the impact on public health due to climate change.