BU Spearheads Massive Database of Centuries of Culture-Sharing between the West and China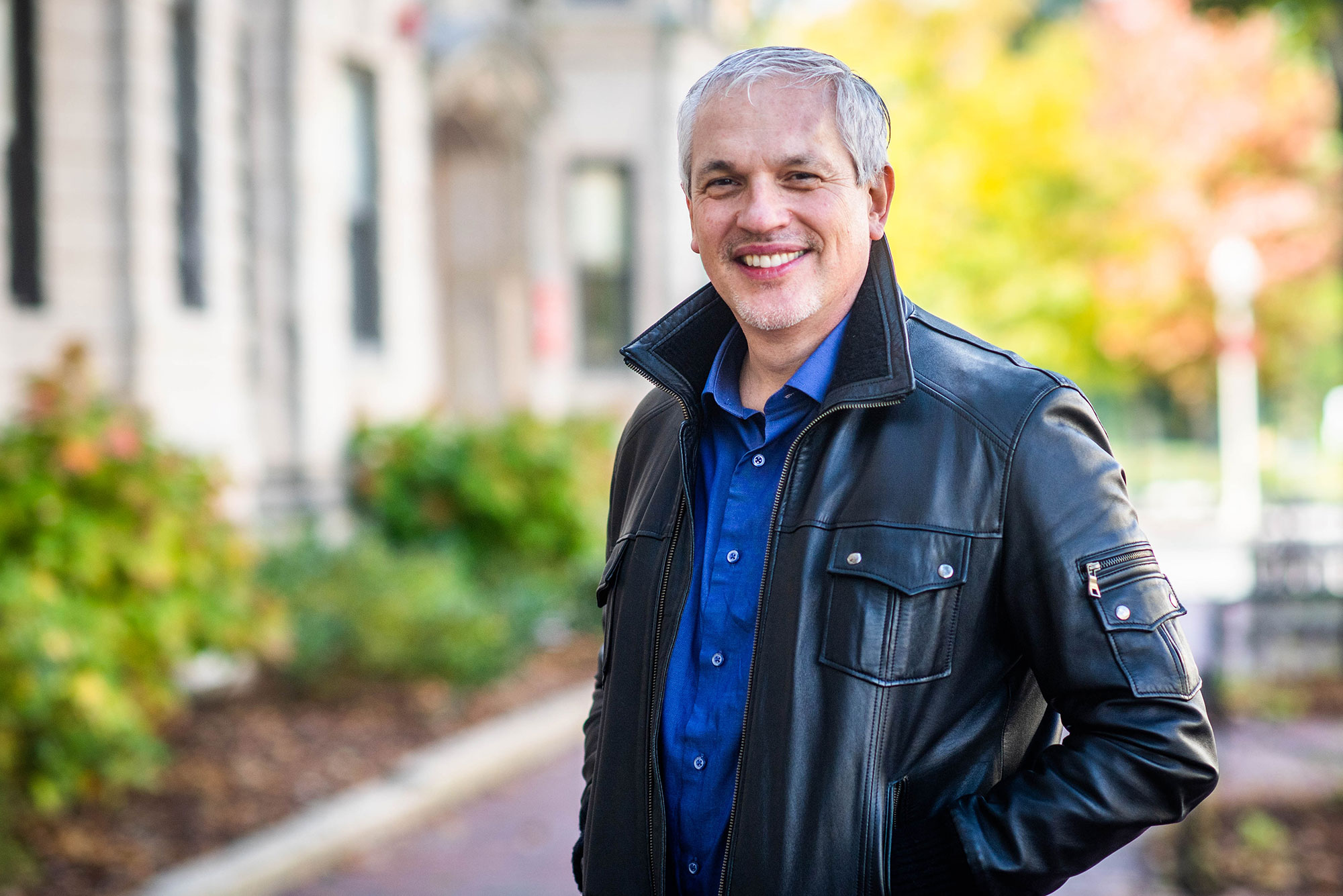 History
BU Spearheads Massive Database of Centuries of Culture-Sharing between the West and China
Researchers hope hundreds of years of past ties promote understanding amidst today's tension
Some people choose beach reading for the warm months. Ao (Ava) Shen spent her summer poring over a French directory of Jesuit missionaries in China between 1542 and 1800. Language was no barrier (she's trilingual in French, English, and Chinese) as she translated the biographical information, then recorded it in an Excel sheet.
"They were the pioneers of globalization," Shen (Pardee'20) says of the medieval missionaries who carried Christianity, along with other ideas and Western technology, to her native China. "We need people who recognize the need for mutual understanding, and the need to cultivate common interest."
As China's government stands accused of intellectual property theft, herds Muslim Uighurs into the "largest mass incarceration of an ethnic group since the Holocaust," and proclaims sovereignty over the South China Sea in defiance of a Hague Tribunal ruling, foreign policy experts fear the West and its Asian allies are drifting into a Cold War with the People's Republic. While governments and diplomats ultimately must calm these waters, Eugenio Menegon thinks BU can help.
The College of Arts & Sciences associate professor of Chinese and of world history recruited Shen for her research as codirector of an ongoing global scholarly effort to construct an online warehouse of four centuries of records documenting the ties binding the United States and China.
The China Historical Christian Database, based at the School of Theology's Center for Global Christianity & Mission and being built by researchers there and at CAS, gets granular: it will feature maps and other resources showing where Christian churches, schools, hospitals, orphanages, and publishing houses were located in China, how long they operated, and who worked in them.
The data will span from the 1550s, when Jesuit missionaries first arrived in China, to 1950, following the creation of the Communist People's Republic. ("Research after 1950 is done by other centers," Menegon says, "and is also politically sensitive, creating roadblocks to archival access.") In an application for National Endowment for the Humanities funding, the researchers write that the database "will give users the ability to visualize exactly where, when, and for how long Christians were in any village, town, or city in China, and provide them the capacity to generate social network maps that reveal who was connected to whom."
"This is important research," Menegon says, "especially because it shows how deep the US-China connection is, and that the present crisis in relations can and must be overcome in the long run, as we have a long history together." The database will be available to scholars as well as the general public, he adds, displaying the range of things besides religion that missionaries brought to China—"Western medicine, the educational college system, technology, science, arts, modern journalism."
BU's partners in the project include Renmin University of China and the Universities of London, San Francisco, and Scranton (Pa.). The researchers will spend the rest of this year and next entering 300,000 pieces of data. To spotlight just one example, there will be lists of children of missionaries, raised in China, who became important American figures, including a secretary of state (John Foster Dulles, under President Eisenhower), people of letters (Pearl Buck and John Hersey), and a magazine publisher (Henry Luce).
Shuangyu Liang (CAS'21), who not only did online research for the project, but tapped his Christian friends in the United States and China, says the database currently lists more than 10,000 missionaries. His sources introduced him to ministers with "abundant knowledge of Christianity and precious family memories of becoming Christians. I took several interviews from them about the history of local churches and their family," he says, sharing stories such as how one church helped opium addicts a century ago.
David Li (CAS'20) gathered information online and from a Latin necrology—"names, affiliation, religious provinces, birth and death places and dates, etc.," he says. "Then I recorded their missions in China into separate entries. These data will show up on the map when the database is publicized, and users can track the movement of missionaries across years, or find out how many missionaries were at one location at one time and study their relationship."
The story of one archbishop particularly intrigued him. "The record simply states he died in a hospital in the 1950s," Li says, "but I found a contemporary newspaper which gives more details, saying that he was transferred to hospital from prison, perhaps so that the news of his death would not be 'an archbishop died in prison.'"
---

This project can remind people that the world is for the better when people travel and try to gain more understanding of each other.

---
Menegon says the researchers also are seeking funding from the United Kingdom's Arts and Humanities Research Council. He expects to be adding more information for years after the database's scheduled opening at the end of next year.
For all the scholarly value of the work, tracking down long-ago places and people is "quite tedious," says Xincheng Zhou (CAS'21). "Location names are before the Romanization of the postal system, and it takes a lot of time and effort to find its modern equivalent." He is less hopeful than others that excavating the many intersections between East and West will help ease current tensions, which he attributes to the Thucydides trap: the ancient Greek historian's prediction of inevitable conflict between ascendant nations and the fading ones they overtake.
"The current Sino-American strain is, at its core, a conflict of interest between an established power and a rising power, which no amount of cultural understanding can solve," Zhou forecasts.
Shen shares Menegon's more hopeful outlook. "This project can remind people that the world is for the better when people travel and try to gain more understanding of each other, just like those missionaries who traveled across the world from Europe to China," she says. The currently fraught relations between China and the United States is worrisome to me."
Then there's Liang's fatalistic outlook. As a researcher, he says, "I hope I can fulfill what a Chinese proverb says: to do your best and leave the rest to Heaven's will (尽人事听天命)."
Additional funding for the China Historical Christian Database has come from multiple BU sources: the Hariri Institute for Computing and Computational Science & Engineering, Software & Application Innovation Lab, Center for the Study of Asia, Institute on Culture, Religion, and World Affairs: CURA, Center for Global Christianity & Mission, and the Undergraduate Research Opportunities Program. Renmin University also provided funding. The database also is seeking funding from the National Endowment for the Humanities. Besides Menegon, the principal investigators are Daryl Ireland (STH'15), a School of Theology research assistant professor of mission, and Alex Mayfield (STH'21).