BU Forms New Community Safety Advisory Group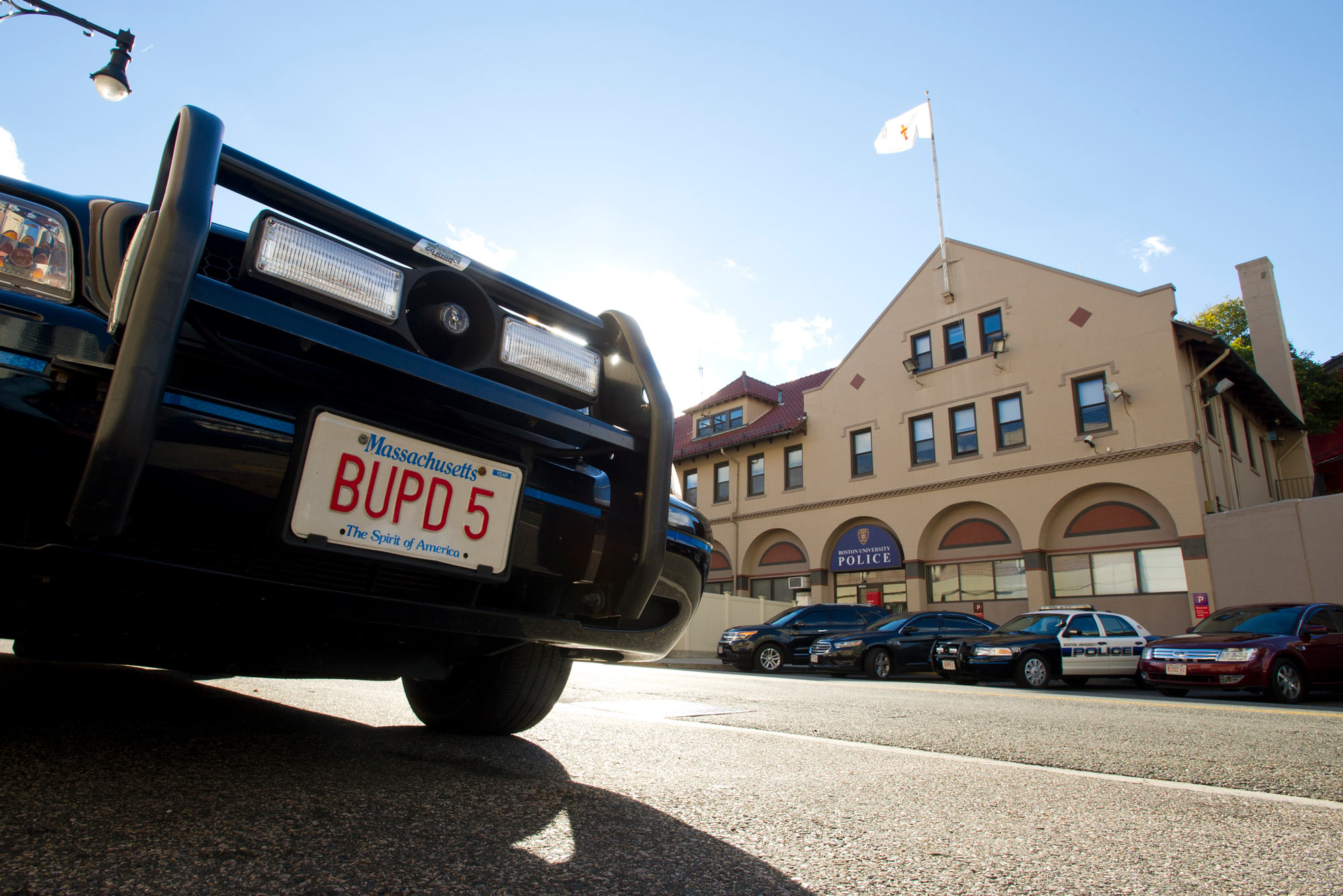 Safety
BU Forms New Community Safety Advisory Group
Goal is to improve communication among students, faculty, staff, and BUPD
In the wake of the recent high-profile murders of several Black Americans by police officers, Robert A. Brown, president of BU, announced Tuesday that he is convening a new advisory group tasked with strengthening the bonds between the Boston University Police Department and the BU community, as well as making recommendations about the department's procedures and policies.

The board's composition will be determined in the coming weeks through a consultative process involving students, faculty, and staff, so that the committee can begin its work when the fall semester begins.
"The heinous murders of Ahmaud Arbery, Breonna Taylor, and George Floyd have rightly focused our attention on the role of police departments in our country, the role that racism plays in the unequal and unjust application of laws that are supposed to protect human life and keep people safe, and the manner in which racism enables and results in harassment and violence against people of color by the police and, in some cases, by members of the public," Brown wrote. "These horrific killings have motivated me to take action to ensure that our own police have established the most effective protocols, policies, and practices for discharging their responsibilities and authority within our community and in the neighborhoods surrounding our campus without bias and prejudice."
The newly formed Community Safety Advisory Group, reporting directly to Brown, will determine ways the BUPD can improve campus life and help guarantee the physical and psychological safety and security of the community, "including students and employees of color, and other underrepresented, nontraditional, and marginalized communities on campus," Brown noted in his letter.
Their recommendations will be submitted directly to University leadership and to Kelly Nee, BUPD chief of police and executive director of public safety.  
In setting up this task force, BU looked to similar independent advisory boards at other universities, including the University of California system, Brown University, and New York University.
Over the next several weeks, Kenneth Elmore (Wheelock'87), associate provost and dean of students, and Angela Onwuachi-Willig, dean of the School of Law, will lead a process, in consultation with faculty, staff, and students, to get their input about how the membership of the new board can most accurately reflect the campus and its many constituencies. Diverse student representation will be a priority in creating the group, Brown said. There will also be representation from the Medical Campus.
Once up and running, the advisory group will review security and safety initiatives within the BU community, as well as initiatives involving the BUPD in coordination with neighboring police departments. It will review BUPD staff training, and offer input on effective communication among the BUPD and students, faculty, and staff, including acting as a resource where the community can voice their concerns and provide recommendations for how the BUPD can better protect and serve all members of the University community.
In closing his letter, Brown thanked Nee for "consistently [demanding] a high level of integrity, professionalism, and excellence from the officers under her command," and noted that she seeks to improve her department through a partnership with the Advisory Group. The Advisory Group, he wrote, will only strengthen the building blocks she has put in place by "providing a formal structure for effective communications between BUPD and Boston University students, staff, and faculty, including by serving as a resource for members of the University community to voice concerns, opinions, and suggestions for how the BUPD can better protect and serve all members of the community."