National Science Foundation's Arthur Lupia Talks Scientific Credibility in an Era of Misinformation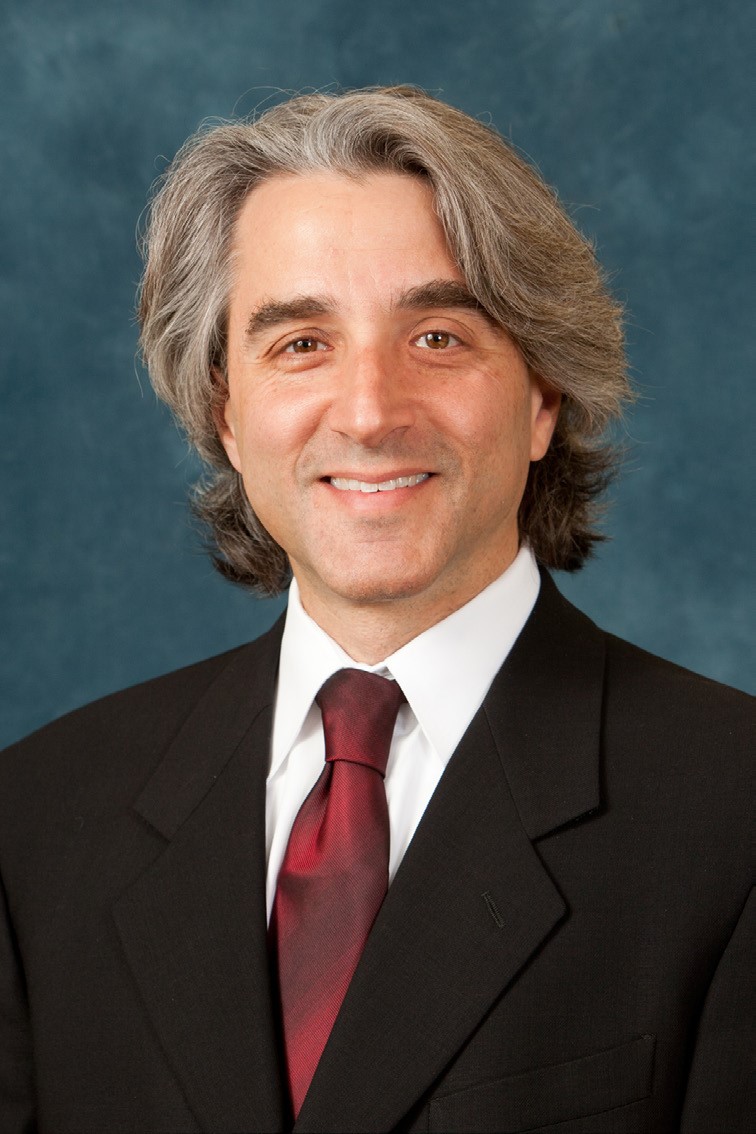 SCIENCE & SOCIETY
National Science Foundation's Arthur Lupia Talks Scientific Credibility in an Era of Misinformation
NSF assistant director visits BU January 29 to discuss how public expectations of science are changing
Which research trends are captivating the country's top scientific stewards? Ahead of his upcoming visit to Boston University, Arthur Lupia, assistant director of the National Science Foundation (NSF), tells The Brink which science buzzwords he keeps hearing about in his Washington, D.C., circles. An advocate for science communication, he also talks about how important it is for scientists to get to know their audiences in order to earn their trust and attention. Lupia, head of the NSF's Social, Behavioral and Economic Sciences Directorate and a University of Michigan professor of political science, is an expert on how people make decisions and determine what's credible in a media environment full of misinformation, either intentional or unintentional. On January 29, Lupia will meet at BU with research administrators and faculty, and explore during an open talk how public views and expectations of science are evolving, discuss challenges facing science's credibility, propose ideas for how to increase the public value of scientific research, and offer strategies for faculty and researchers to interact more effectively with the NSF and other agencies.

The Brink: What do you think has had the most impact on the public's perception of research in the last decade?
Arthur Lupia: I don't have an exact measure of what information has had the most impact, but I have seen many examples of research transforming people's lives. In the last decade alone, fundamental research in the social and behavioral sciences and other fields has created some industries and transformed others. I grew up in a rural area, and I have seen research help farmers grow a wide range of crops more effectively and sustainably. I have also seen research help people make important progress on huge problems ranging from poverty and childhood malnutrition to how to make neighborhoods safer and how to help Americans obtain the skills that they will need for a fast-changing economy.
What do you think is the biggest challenge facing the research community right now?
Across the world, there is a crisis of credibility. The internet brings us closer together, but can also make it hard for people to know what information to believe. Researchers now have to think in different ways about how their knowledge will be received. So scientists who want to be heard have to think not only about how to convey their knowledge accurately, but also how to do so credibly.
Where do you think Americans are turning for credible information today?
Americans have many different options for gaining information. Many people turn to social media, look for intermediaries that they trust, and then use those intermediaries as a way to filter reliable information from information that is less reliable. There are generational differences and also demographic differences in the use of this medium. People who are less experienced with the internet and social media continue to rely on more traditional print and broadcast venues. Websites like The Conversation are conveying a lot of research-related information to growing audiences in an accessible way. Academic journals remain an important source for certain types of information for researchers to learn about the work of their peers. For the public, however, these journals are not always accessible.
How can scientists make themselves and their expertise more accessible to society at large?
It is very important to think about what a prospective audience needs from you. Thinking about your audience's needs is critical because human attention is extraordinarily limited and many types of content are competing for it. If a scientist can learn enough about an audience to understand how their expertise overlaps with an audience's most important concerns, they are more likely to earn that audience's attention. Once a scientist has an audience's attention, it is important to include examples, analogies, and metaphors that relate relevant facts to the audience's experiences and concerns. Thinking about communication in this way can empower scientists to be accessible, without sacrificing accuracy or rigor.
How can researchers help combat attacks on scientific credibility, especially in the era of social media when misinformation, and disinformation, can spread rapidly?
My first piece of advice is to adhere to the scientific method and to be as open and transparent as possible about your use of the method. Openness and transparency are critical because science's cultural authority depends, in part, on the assumption that what science finds is not strictly dependent on what a scientist wants to find. In other words, if I write a paper, if I have followed the scientific method, and if I have explained my method with sufficient accuracy, then any other person who follows the method should obtain the same finding that I did. Science is supposed to be different than opinion and is, therefore, deserving of higher credence in some situations. In addition to being transparent, it helps to be able to communicate effectively—which, as I said earlier, requires understanding what prospective audiences need from you.
Are there any emerging fields or research trends that you anticipate will become a major focus for the federal government in the near future?
Right now, science buzzwords in my part of Washington, D.C., include "AI," "quantum," and "future of work." There is great interest in how to use massive quantities of information to help address critical human challenges. We need greater training on topics such as data science, causal inference, and statistics to draw accurate and reliable insights from this data.