This Year's Redstone Film Festival Goes Virtual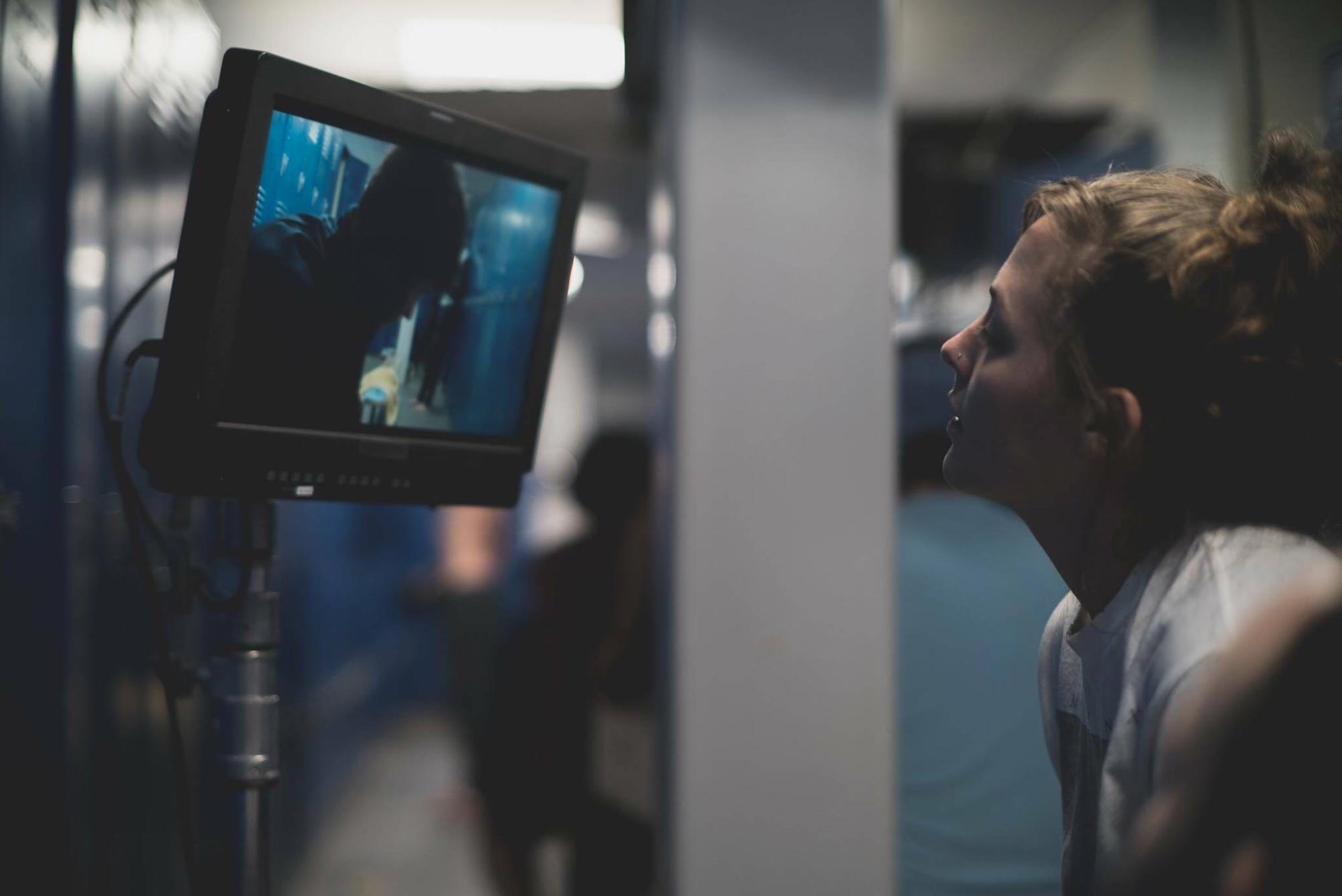 Film & TV
This Year's Redstone Film Festival Goes Virtual
Student works will be streamed and viewers can vote for their favorites ahead of the ceremony
One year during the Redstone Film Festival, the annual spring event honoring the best films written and directed by College of Communication undergrad and grad students, the projector had a meltdown. Another year, a major blizzard was expected, so COM canceled the ceremony. Not a single snowflake fell (of course), so the festival was again rescheduled, but there was another snafu, and by the time the festival finally happened, students had left to go home for the summer.
This year, we have the coronavirus to thank for the postponement of the 40th annual Redstones, originally slated to be held in early April in Boston and then in Los Angeles. Now, the two festivals will be combined, with this year's event billed as Redstones East Meets West Virtual Film Festival 2020.
The award ceremony will be broadcast virtually on Friday, April 24, at 8:30 pm EST. Those at home can stream the six nominated best picture films and alumni shorts starting today. New this year is an audience award for favorite student film.
All of the works shown in the festival were originally created for a COM film, television, or video production class or as a graduate thesis project. This year's finalists were chosen by a committee of production, screenwriting, and film studies graduates, with a panel of 14 film industry professionals judging the finalists.
"This is our biggest chance to showcase the best work that our students do," says Paul Schneider, a COM professor of the practice of film and television and department chair. "Students from the whole department have worked for years to have a film selected as a finalist." This year, 38 submissions were sent in for consideration in the competition.
On April 24, COM will announce live the awards for best student films, best alumni short, the Fleder Rosenberg Short Screenplay Contest, and the Film & Television Studies Award for Innovative Scholarship. Schneider says that there may also be an in-person screening in the fall, depending on the state of the pandemic.

The Redstones have been an important first step for many BU directors, screenwriters, and producers now working in the industry, among them Nora Grossman (COM'05), coproducer of The Imitation Game, television director Jennifer Getzinger (COM'90), whose credits include Mad Men, and Josh Safdie (COM'07) and Benny Safdie (COM'08), whose latest film, Uncut Gems, was selected as one of last year's top 10 films by the National Board of Review of Motion Pictures. "It's always great to get a chance to see people early in their careers," Schneider says.
Natalie Kulick (COM'20) is the sole undergrad among this year's six Redstone finalists. Her film Leave Me Be is about a girl trying to escape her past, but forced to revisit it when reunited with an old friend. The idea came to her during a 10-hour bus ride home from Boston to Virginia over winter break. "There's a lot of time to think on those bus rides," she says, "and I got struck with the seed of the idea, just people-watching," when the bus pulled over for a break near a motel. She made Leave Me Be for her spring 2019 Production II class; the script was one of three chosen by her classmates to be produced.
"I was shocked, honestly, and extremely grateful for the opportunity to share this film," says Kulick, who credits her director of photography, Rachel Dougherty (COM'20), and producer Brennan Zhou (COM'20) for working so hard under a tight time frame. "It really felt like a shot in the dark for me submitting this film to the Redstones, but I knew I should at least try, since so many great people dedicated their time to this project. This was my first time directing a short film with an actual crew—everything else had just been little projects I did on my own for class—so I'm very honored that this has been selected amongst these other really great graduate films."
The other five finalists are Derin Kiyak (COM'19), for his film Off Beat, about a pizza deliveryman who discovers ballroom dancing; Emad Barakat (COM'19), for his thriller Pennybrook Rd., about an accident that haunts a soon-to-be mother; Christopher Milton (COM'19), for his dramedy The Beez & the Chickadeez, about high school seniors thinking about losing their virginity; Kevin Rogers (COM'19), for his short fictional film Tides, which follows a group of clam diggers; and Rachel Walden (COM'17), for her drama Tuck, about a young man who accepts an opportunity that takes him far from his working-class town and family.
Watch the 2020 Redstone Film Festival finalists and vote for your favorite here. The awards ceremony will be broadcast live on Friday, April 24, at 8:30 pm EST; view it here.