"Wandering Poet" Naomi Shihab Nye Headlines Lowell Memorial Poetry Reading
Arts & Culture
"Wandering Poet" Naomi Shihab Nye Headlines Lowell Memorial Poetry Reading 
Renowned for celebrating different cultures, she speaks at BU tonight
Growing up in Ferguson, Mo., Jerusalem, and Ramallah, Palestine, and later, as a teenager, in San Antonio, Tex., poet Naomi Shihab Nye gained an appreciation for the importance of cultural diversity. The daughter of a Palestinian refugee, Nye says that living in places so different from one another "helped me appreciate rich cultures, mixed histories, being enlarged by people's stories and traditions and memories and dreams."

In a career that has spanned more than 40 years and includes nearly a dozen collections of poetry, as well as children's picture books and songs, young adult and adult novels, and short stories (she's won four Pushcart Prizes), Nye has earned a reputation for work that celebrates both the differences and the shared experiences among different cultures.

Tonight, Nye will read from her work at this semester's Robert Lowell Memorial Poetry Reading at the Alan and Sherry Leventhal Center Auditorium at 7:30 pm.

"To be able to identify and describe the connections and contrasts between cultures is central to thinking, growing, understanding," Nye says. "It's so basic. How do we all hurt? How might we help one another?"

She has been writing poems almost from the time she could hold a pencil. She was a first-grader when she wrote her first published poem, about her cat, Cricket.

"I felt close to poetry even before I could read, by listening to it," she says. "By the time I was in college, I knew it was a central part of my life and experience as a human being. I guess I started feeling like a poet very early."

The nature of much of Nye's work these days is political, a point she takes pride in. An Arab American, she has written frequently about the need for cooperation and mutual respect between Palestinians and Jews. In collections like 19 Varieties of Gazelle: Poems of the Middle East and You and Yours, she offers a compassionate view of the harsh realities that have divided the region for the past 70 years. Following 9/11, she began speaking out on behalf of Arab Americans, calling for racial tolerance. More recently, her work has reflected on the plight of refugees and immigrants, in poems like "Big Bend National Parks Says No to All Walls."

She lives in San Antonio, which is 63 percent Mexican American, and has become a vocal critic of what she describes as "the loud voices intent on diminishing immigrants."
"It's as if people have very short memories and only tiny troves of empathy," she says. "Most of us came from immigrant histories and part of the job of being a human being is to care about other human beings. Otherwise, what's the point in anything?…. I am thunderstruck that there has seemed to be such a mean streak in many people in recent years."

In other poems, like "To Jamyla Boden of Ferguson, Missouri," she examines the racial injustices that have roiled communities across the United States. In that poem, Nye compares the idyllic Ferguson of her childhood, when it was all "giant meadows of corn, sweet potatoes, laden blackberry bushes" and children could cool off under a sprinkler, to the Ferguson of today, where a girl can be "shot through a wall."

But Nye is best known for her poem "Kindness," which came to her unbidden, she says, while she and her husband were on their honeymoon in Colombia decades ago. While on a bus trip, they and the other passengers were robbed and one man was killed and left by the roadside. They were wandering around the town, trying to get their bearings, when a man approached and kindly asked what had happened to them. After learning of their ordeal, he told them in Spanish how sorry he was for what they had experienced.

That evening, sitting alone in the town plaza (her husband was trying to get new traveler's checks), Nye says she heard an invisible woman's voice, literally "speaking the poem across the air, as if a voice was trying to calm me." She started to write down the poem, which begins:

"Before you know what kindness really is
you must lose things,
feel the future dissolve in a moment
like salt in a weakened broth.
What you held in your hand,
what you counted and carefully saved,
all this must go so you know
how desolate the landscape can be
between the regions of kindness."

Since its publication, "Kindness" has been read and taught in classrooms around the world.
"I'm amazed it's had such a large and long life," Nye says. Why does she think the poem has resonated across so many cultures? Her answer: "Everyone needs kindness."

As a professor of creative writing and poetry at Texas State University and the Poetry Foundation's current Young People's Poet Laureate, Nye has spent her life encouraging young people to read and write poetry. And the act of creating poems has never been more important, she says.
"We need it more than ever, because poetry tries to tell the truth, many truths, and tries to look and see deeply. Poetry tries to share the stories and images that give our lives meaning and hope, that honor memory and imagination," she says. "We are living in a swirl of updates and details, many unsavory lies and greedy dramas, and I keep thinking our country deserves better. Our kids deserve better. We were not born to act this ugly."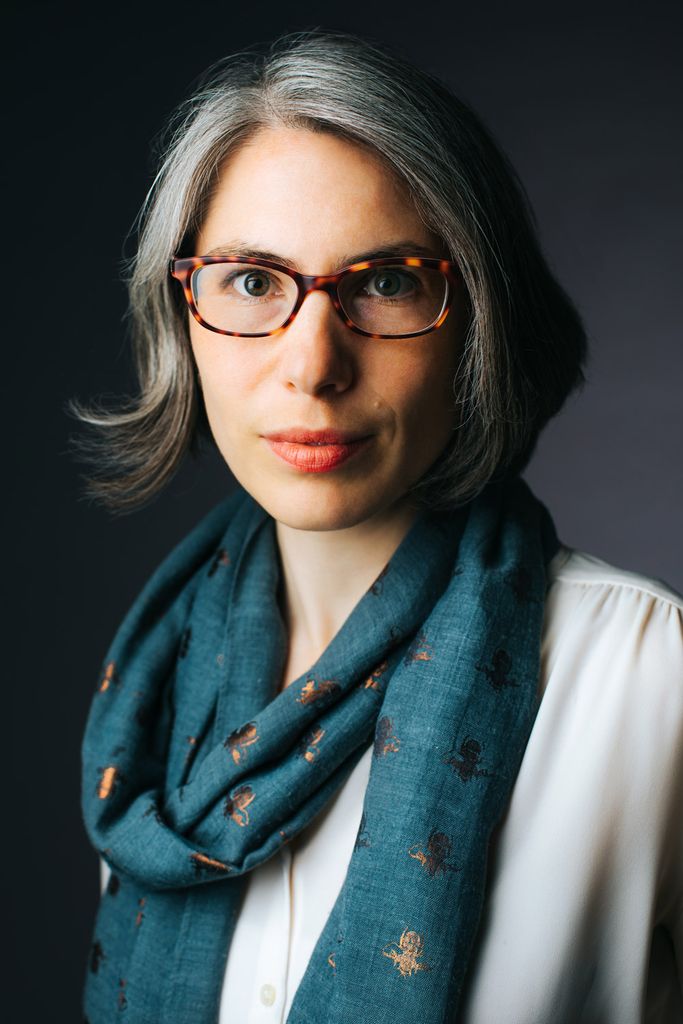 Nye will be joined at Wednesday's reading by Katherine Hollander (GRS'06,'15), who earned both an MFA in creative writing and a PhD in history from BU. Now a faculty fellow in the Colby College history department, Hollander will read from her new collection of poems, My German Dictionary (Waywiser Press, 2019), which recently was awarded the Anthony Hecht Poetry Prize. Former US poet laureate Charles Wright says Hollander's poems serve up "startling, radiant images that ferry the poems to their destinations of discovery and illumination."

"Both of these poets show in their work poetry's intimate, human scale and its unlimited range," says Robert Pinsky, a William Fairfield Warren Distinguished Professor, a College of Arts & Sciences professor of English, and a three-time US poet laureate. "For example, Naomi Shihab Nye's celebrated poem 'Wandering Around an Albuquerque Airport Terminal' is a song of ordinary human help and consideration, with the implicit background of global, xenophobic rage. In a later generation, Katherine Hollander's amazing first book, My German Dictionary, undertakes the horrors and redemptions of history, through poems as intimate and penetrating as folk tales." 

Watch Naomi Shihab Nye read her poem "Kindness" here.

The Robert Lowell Memorial Lecture is tonight, Wednesday, November 6, at 7:30 pm, in the Alan and Sherry Leventhal Center Auditorium, 233 Bay State Rd. The event, cohosted by the Howard Gotlieb Archival Research Center and BU's Creative Writing Program, is free and open to the public. There will be a book signing and reception immediately following the reading next door, at the Dahod Family Alumni Center, 225 Bay State Rd.

The Robert Lowell Memorial Lectures are funded by Nancy Livingston (COM'69) and her husband, Fred M. Levin, through the Shenson Foundation, in memory of Ben and A. Jess Shenson.