New Museum of Fine Arts Show Features the Work of the Late Boston-Based Painter Hyman Bloom
Arts & Culture
To Do Today: Hyman Bloom: Matters of Life and Death at the MFA
Artistry meets philosophy in this graphic exhibition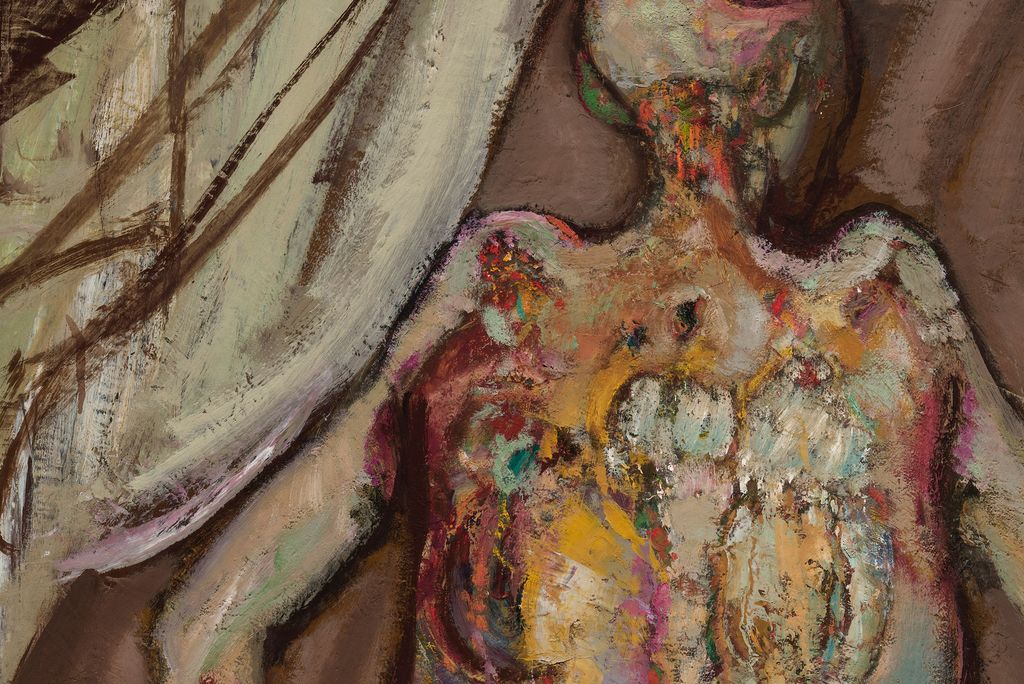 What? Hyman Bloom: Matters of Life and Death

When? Through February 23, 2020

Where? Museum of Fine Arts Henry and Lois Foster Gallery, 465 Huntington Ave., Boston

How much? Free for BU students, faculty, and staff with a valid ID. See other ticket prices here.

Why should I go? Check out approximately 70 paintings and drawings that challenge concepts of beauty and still life at the MFA exhibition Hyman Bloom: Matters of Life and Death. Latvia-born painter Bloom (1913-2009) depicted rabbis with Torahs, landscapes, pottery and gourds, cadaver scenes, archaeological excavations, and more with a figurative painting style, while at the time abstraction was gaining popularity. Bloom is best known for finding beauty in what was commonly viewed as harrowing. His work was first displayed at the Museum of Modern Art (MoMA) in 1942. 

The MFA's first solo presentation of Bloom's work debuts almost 100 years after the museum awarded Bloom, then an eighth grader, a scholarship to take classes there. The collection, featuring pieces belonging to the Whitney Museum of American Art, MoMA, and the Addison Gallery of American Art, demonstrate Bloom's evolution as an artist who drew from his Jewish faith, his interest in Eastern religions and the human body, and his belief in regeneration. The exhibition is divided into five sections and is accompanied by an illustrated book, Hyman Bloom: Matters of Life and Death (MFA Publications, 2019), which includes essays by Erica Hirshler, the MFA's Croll Senior Curator of American Paintings, and Naomi Slipp, an Auburn University assistant professor of art history.