Theft of Canada Goose Jackets on the Rise
Popular coats are being stolen from unsecured FitRec lockers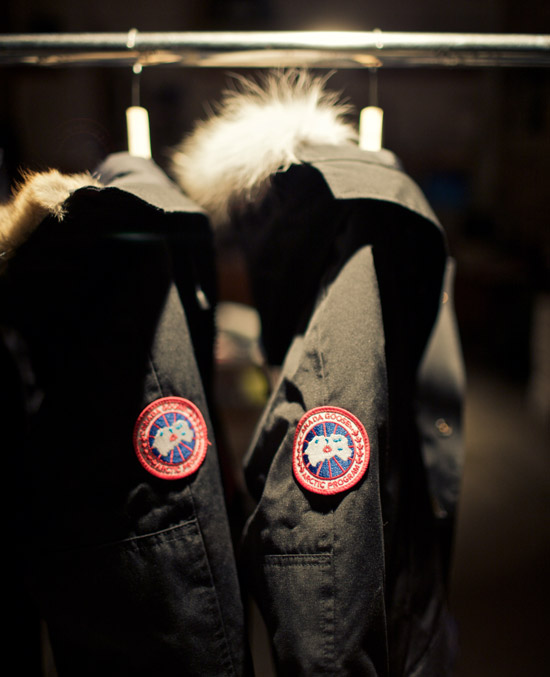 While Canada geese migrate south for the winter, Canada Goose jackets are finding their way out of FitRec this winter—but not on their owners' backs. The BU Police Department reports that the popular winter coats, which carry a price tag as high as $1,300, are being stolen from unsecured lockers at FitRec. Known for their high-quality stitching, fur-trimmed hoods, and telltale decals, the jackets are designed to keep wearers safe from unforgiving Arctic cold.
Of the 180 cases of larceny reported on campus since September, 18 involved the theft of winter outerwear, 8 of them Canada Goose jackets, the BUPD reports, including 3 the week before last.
On-campus theft of these costly coats isn't a new phenomenon. BU Today first reported on the theft of the jackets in 2016.
"It begins in October," says BUPD Lieutenant Dan Healy. "That's when we see jackets start to disappear."
More than half of the reported winter jacket thefts this year—11—were stolen from FitRec, where many students leave their valuables unattended on hangers and benches and in unsecured lockers while they work out.
"If you look at our thefts, 99 percent of them are from lockers that are not secured," says Tim Moore, FitRec executive director.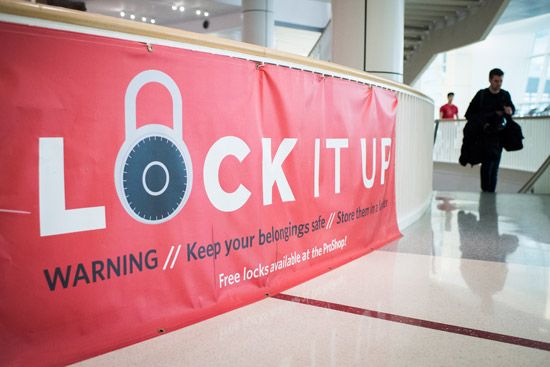 Moore and facilities manager Joe Rouse say there are hundreds of day lockers available free for students. The use of locks for the day is available from the Pro Shop, also without charge. And for anyone unfamiliar with combination locks, FitRec has a video tutorial on how to use them.
For those wanting more permanent storage spaces, locker rentals run from $6.95 to $8.25 a month. If a monthly locker is not available, members can put their name on a wait-list.
BUPD investigates thefts of valuable apparel, but unlike laptops and other electronics, stolen jackets don't have serial numbers and tracking information, so they are almost impossible to trace. FitRec surveillance cameras are of limited use in identifying suspects too. Cameras aren't allowed in the locker rooms, where most of the thefts occur.
But FitRec personnel have taken steps to help reduce unattended theft. Last September, cubbies and several coat racks were removed to discourage members from leaving unsecured items, and they were replaced by new lockers with integrated locks, so users can more easily store their belongings. Instructions detailing how to use the locks are printed on these lockers.
Both staff and signage remind students to safely store their valuables.
"There's really no excuse for anyone coming into the facility, putting their stuff in a locker, and not securing it," Rouse says.
Geoffrey Line (College of Communication'20) can be reached at gline@bu.edu.