Questions About Condoms, Consent, and More at Annual Sex in the Dark Event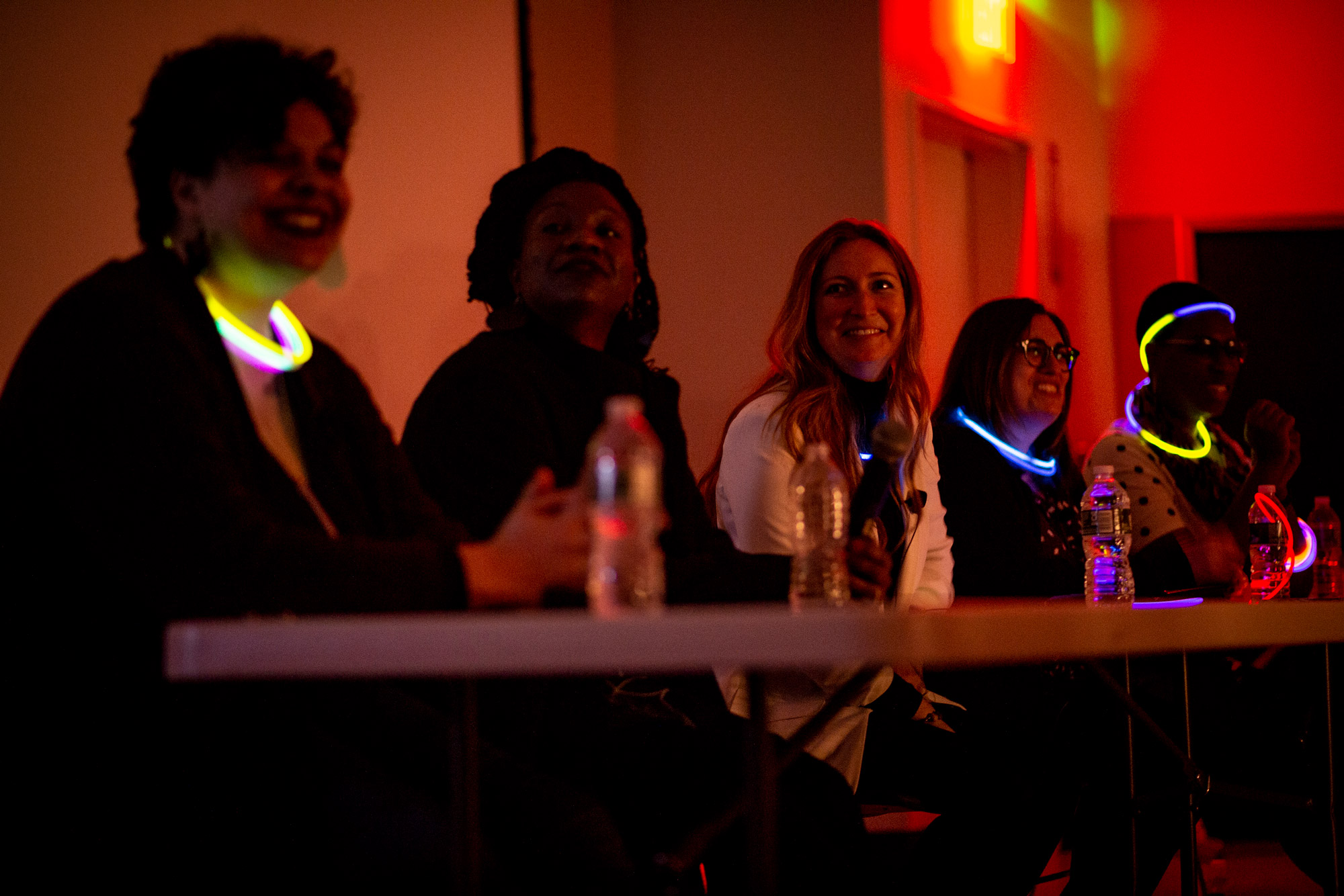 Health & Medicine
Questions About Condoms, Consent, and More at Annual Sex in the Dark Event
The biggest takeaway from the experts: the importance of talking—and listening
There were giveaways, from condoms and lubricant to stickers, pins, and glow sticks, and there were questions on a range of topics related to sex. Several dozen BU students attended the Student Health Services (SHS) Wellness & Prevention eighth annual Sex in the Dark event Monday evening in the School of Law Auditorium.

Dubbed "the hottest Q&A on campus," the panel of "sexperts" covered topics such as STDIs, consent, contraception, and sex itself. Their overwhelming message was that communication between sexual partners is key. "There aren't great lovers, only great listeners," said Savy Berman, sexual pleasure educator at the local retail shop Good Vibrations.

The popular glow-in-the-dark event provides students the opportunity to anonymously submit questions to a panel of sexual health experts, who fielded questions for roughly 70 minutes. The discussion was framed around "safe, consensual, and fun sex," and of course, it took place in the dark.

Among some of the student questions were: "When is a good time to talk to a partner about…STDIs?" "How do I make consent sexy?" and "Do you have any advice for trans people experiencing dysphoria?"

The topic of sexually transmitted disease infections (STDIs) came up more than once, a reflection of the growing concern over the sharp increase in STDIs nationwide. Panelists recommended getting tested before sex, not just after the fact. And they also suggested having those difficult conversations about STDIs in person rather than through text messages, where words and meanings can easily be misconstrued.

The evening began with a Resource Fair, where students visited tables from on- and off-campus organizations to learn about sexual health resources and picked up some of the freebies on offer, among them the glow-in-the dark items that lit up the otherwise dark auditorium.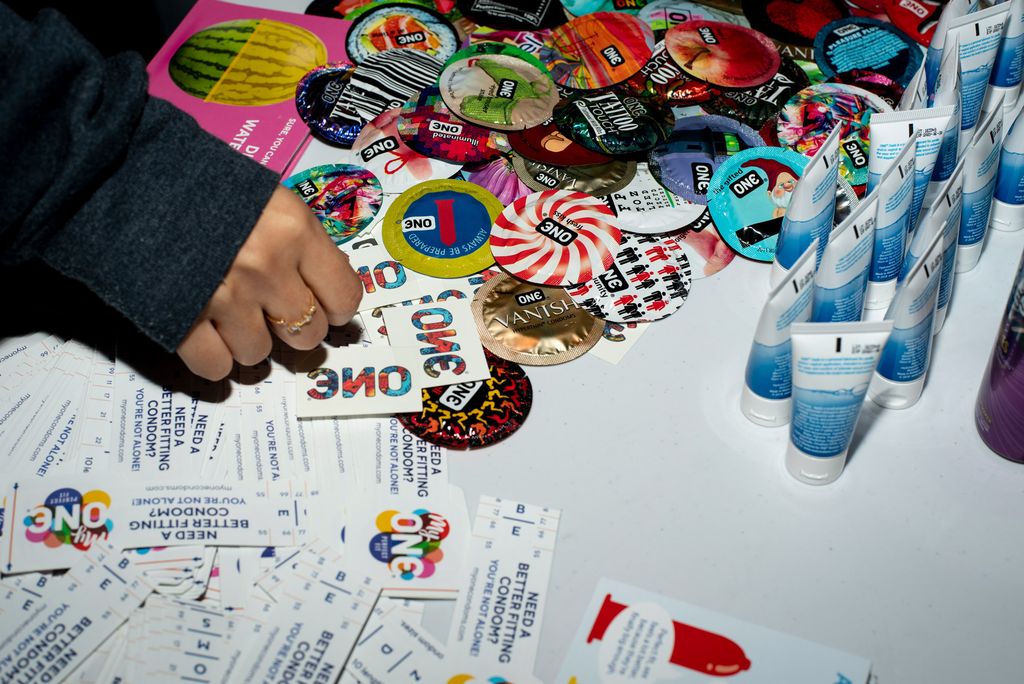 For the panel portion, students wrote down their questions and in return received tickets for raffle prizes, including vibrators, gift cards, and other sex- and sexual health–related items. The SHS Student Health Ambassadors (SHAs) also held a trivia session, with questions about sex habits, masturbation, contraception, STDIs, and more. Among the organizations that had tables at the Fair were the Sexual Assault Response & Prevention Center (SARP), the Center for Gender, Sexuality and Activism (CGSA), Fenway Health, Athena's Home Novelties, Good Vibrations, ONE condoms, Hubba Hubba, and the SHAs.

Despite the seriousness of some of the night's topics, the mood remained light throughout. Music played, balloons floated around, and attendees snapped pics and shared some laughs.

During the panel, the laughter helped keep the mood upbeat. While discussing the best types of lube, Berman quipped, "Don't listen to Gwyneth Paltrow," the actor whose health and lifestyle brand Goop has advanced some scientifically dubious claims about lube. In response to a question about a specific sexual euphemism (it rhymes with "joking"), panel members admitted they had never heard of it and had to search for the term on Urban Dictionary.

This year's panel experts were Berman, Ashley Slay, SARP prevention program administrator, Leah Berkenwald, Brandeis University wellness promotion program manager, Stephanie Campbell, director of the Massachusetts Department of Public Health Office of Sexual Health and Youth Development, and Hannah Nichols, an SHS primary care nurse practitioner. Lead SHA Avery Ofoje (CAS'20) moderated the discussion along with a SARP student ambassador.

The panelists shared anecdotes, scientific data and explanations, and plenty of advice for building and maintaining healthy sexual relationships.

Although the turnout was modest, the attendees were enthusiastic about the event's mission: creating a positive campus sex culture.

"It's important to talk about sex and not be ashamed of it," said Alexis Gomes (CGS'20), who came with friends. Macy Wilbur (COM'21) said she chose to come to the event "because safe sex is important."

Ofoje, who helped plan the event, was pleased with how the evening went, especially the strength of this year's panel. "It always makes me so happy to see people out and engaging with these issues and questions, and doing so proudly," she said.