BU Researcher Makes Debut on Netflix's New Show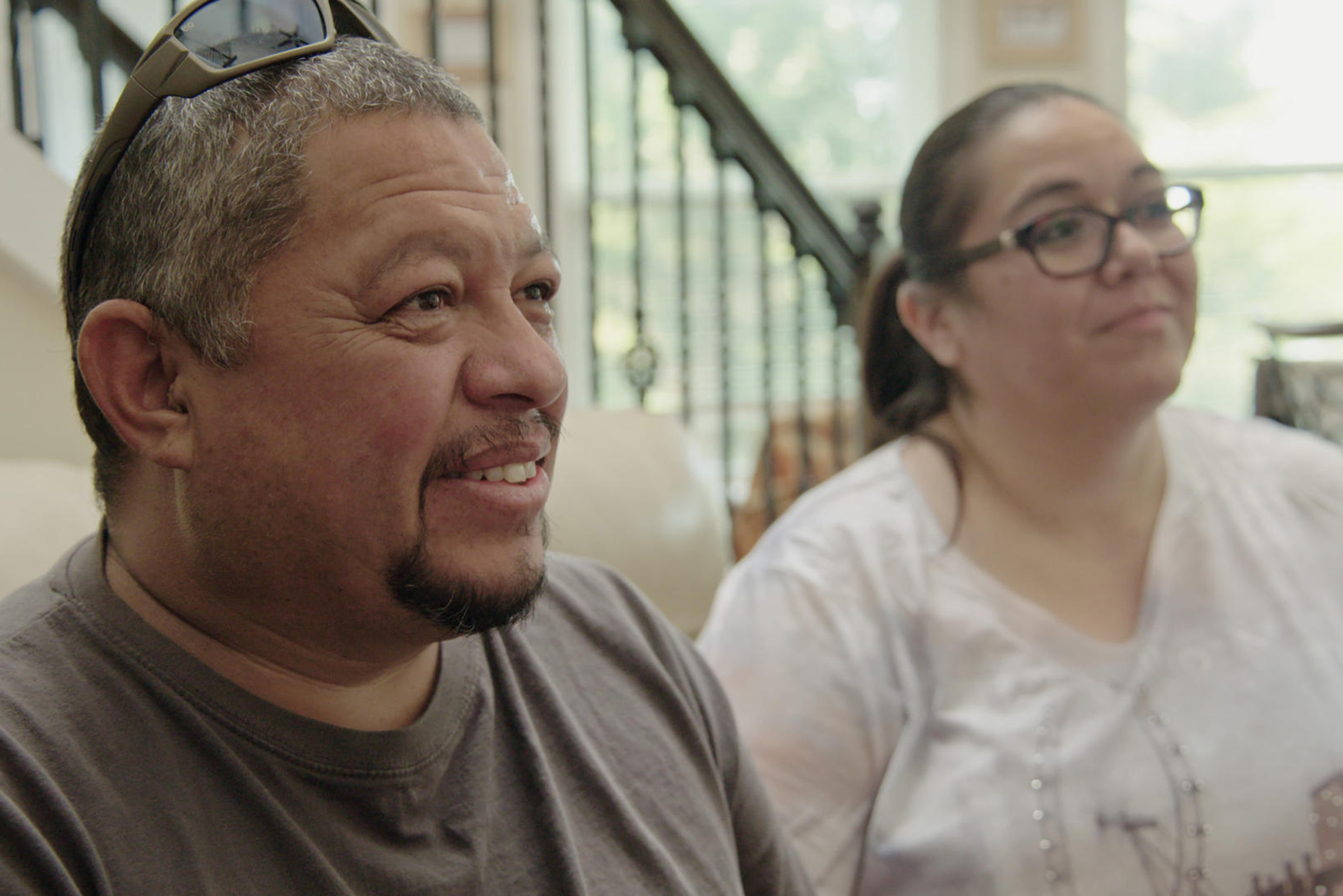 Gulf War Illness
BU Researcher Makes Debut on Netflix's New Show Diagnosis
Kimberly Sullivan, an expert on Gulf War illness, discusses the mysterious symptoms of a veteran
Willie Reyes is starting to lose his memory and hearing at just 46 years old, and he has extreme mood swings. After a seizure, doctors find lesions on his brain and chronic brain inflammation, but can't figure out the cause.
Physician and author Lisa Sanders takes the case for the third episode (now available to stream) of the new Netflix series Diagnosis, based on her New York Times column of the same name, where she crowdsources possible diagnoses for patients' mystery illnesses.
For Reyes' case, she calls Kimberly Sullivan, a BU School of Public Health research assistant professor of environmental health, "who is really the leading expert in this country about Gulf War Illness," Sanders says in the episode.
Among the hundreds of suggestions that Sanders receives from crowdsourcing, several people raise the possibility that Reyes' symptoms are tied to his service in the Gulf War. Sullivan agrees.
"Willie has a lot of the symptoms that we see in other veterans with Gulf War Illness," Sullivan tells Sanders. She explains that Gulf War Illness (GWI) affects a third of all veterans of that war, "about 250,000 sick veterans."
Research over the 28 years since the Gulf War, much of it by Sullivan and her colleagues, has identified a set of debilitating symptoms in Gulf War veterans, including memory impairment, chronic pain, fatigue, gastrointestinal issues, and now earlier onset of age-related chronic diseases. Their research has also identified the likely causes: exposure to the nerve agent sarin during the war, as well as the pyridostigmine bromide (PB) pills meant to protect against sarin gas, and the pesticides meant to protect soldiers against insect-borne illnesses.
But while much is now understood about GWI, Sullivan explains to Sanders and the Reyes family that there is still no proven diagnostic test, leaving veterans struggling to get recognition and benefits from the Department of Veterans Affairs (VA) with only a set of self-reported symptoms.
Hopefully, that will soon change. Sullivan tells Reyes that she and her colleagues are working on finding biomarkers in the blood or via brain imaging of veterans, "so that we can say, 'That's Gulf War Illness.'"
To do that, this year Sullivan and her colleagues have launched the Boston Biorepository, Recruitment, and Integrative Network (BBRAIN) for GWI with a $3.2 million award from the Department of Defense Congressionally Directed Medical Research Programs (CDMRP).
Sullivan tells Reyes that she and her colleagues are also likely no more than a year or two away from effective treatments for GWI. A 2018 study coauthored by Sullivan found oleoylethanolamide (OEA), which is commonly used as a weight-loss supplement, may hold promise for reducing GWI symptoms. To test this and other possible treatments, Sullivan is also a co-investigator of the multisite, $8 million Gulf War Illness Clinical Trials and Interventions Consortium (GWICTIC).
Being on Diagnosis was a fantastic opportunity to educate the public—and doctors—about GWI, Sullivan told The Brink after the episode aired. "Every day there are veterans walking into their doctor's office or a neurologist's office, and those care providers just don't know about this illness," she said.
Even without treatment yet, Sullivan said, a diagnosis is valuable as validation, and as an opportunity to connect with other veterans with GWI. "Every time we see veterans for our research studies we also try to connect them with their fellow veterans, as a way to have support while we're trying to figure out the exact pathology and develop treatments for them," she said.
The diagnosis allowed Reyes to connect with another veteran with GWI, retired Marine David Winnett, for support and guidance. Reyes and his family have also been pursuing benefits through the VA following the episode's filming. Sullivan recently followed up with him, and reports that he is still keeping in touch with Winnett.
Learn more about the Boston Gulf War Illness Consortium studies here or on Facebook here.
The Boston Gulf War Illness Consortium is recruiting sick and healthy Gulf War veterans for a one-visit study that will include blood and saliva samples, brain imaging, and cognitive testing. This study is designed to develop diagnostic tests and treatments for veterans with Gulf War Illness. Compensation is available. Contact Joy Ajama at 617-358-1717 or email GWIC@bu.edu if you are interested in learning more about participating.