Check Out the Winner of Our Hobbs & Shaw Trivia Contest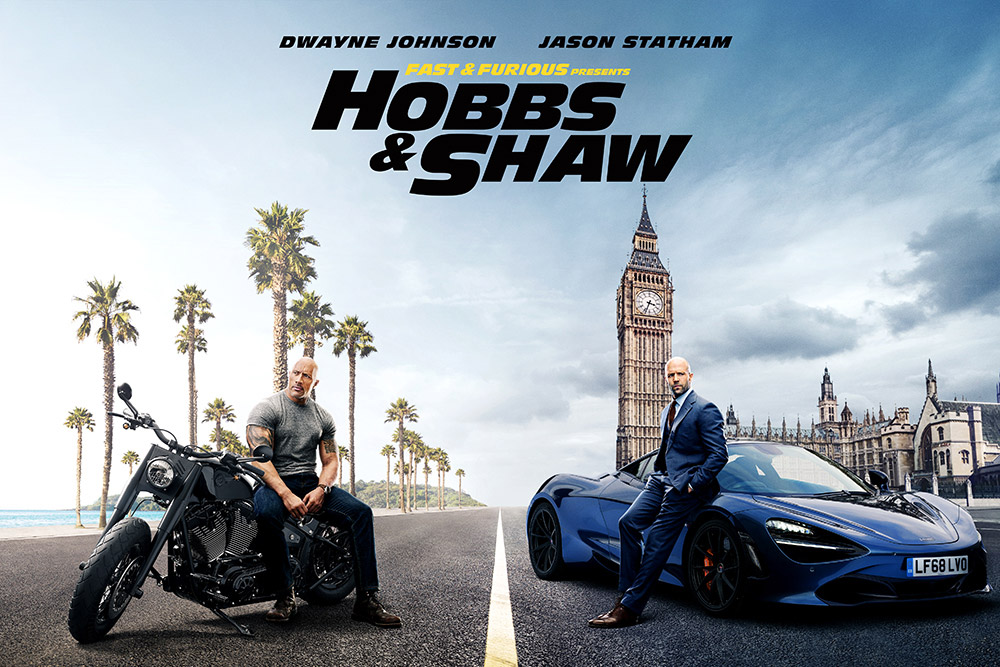 Film & TV
Check Out the Winner of Our Hobbs & Shaw Trivia Contest
The lucky person scoring free tickets to a screening tonight is…
Tonight Dwayne Johnson's Luke Hobbs and Jason Statham's Deckard Shaw have the fate of the world resting on their shoulders. To mark the release of the Fast and the Furious series' first spin-off, Hobbs & Shaw, we posted a trivia contest this morning. When it ended at 1 pm, the names of everyone who had answered all the questions correctly were entered in a drawing for two free tickets to a screening tonight, Friday, August 2, at 7 pm, at AMC Boston Common 19.

The winner is Vanessa Correia, program coordinator for BU Study Abroad.
The questions and correct answers to our quiz are below. Thanks to all who participated.
---
1. In the second trailer for Hobbs & Shaw, Idris Elba's villainous character, Brixton Lore, likens himself to a popular superhero. What does he proudly say to Hobbs and Shaw?
"Look at me, I'm black Superman."

2. Following Paul Walker's tragic death prior to the completion of Furious 7, who helped complete Brian O'Conner's role in the film?
His brothers, Caleb and Cody Walker

3. In a post-credits scene following Fast & Furious 6, it is revealed that Deckard Shaw killed which fan-favorite character during the events of The Fast and the Furious: Tokyo Drift?
Han Lue

4. The climax of Fast & Furious 6 takes place on an airport runway as a cargo plane attempts to take off. The scene sees the plane moving at high speeds on the runway for 13 minutes. A BBC article estimated that the runway would need to be 18.37 miles long for the physics to actually work. How long is the Qamdo Bamda Airport runway in China, considered to be the longest runway in the world?
About 3.5 miles long

5. While in early development for The Fast and the Furious, which famous rapper was on a shortlist of people considered for the role of Paul Walker's character, Brian O'Conner?
Marshall Mathers, also known as Eminem

6. Action star Jason Statham, who portrays Deckard Shaw in the Fast franchise, got his start in the movie business working with which prominent director?
Guy Ritchie

7. Prior to making his transition into the world of acting, Dwayne Johnson, who portrays Luke Hobbs in the Fast franchise, came to fame through his career in the WWE. What was his catchphrase?
"If you smell what The Rock is cookin'!"

8. Vanessa Kirby, who portrays Shaw's sister Hattie, played which member of the British royal family in the Netflix hit series The Crown?
Princess Margaret

9. Idris Elba, who portrays Brixton Lore, has been nominated for a Primetime Emmy Award four times and has won a Golden Globe for his involvement on which British TV show?
Luther

10. Hobbs & Shaw director David Leitch served as an uncredited codirector for which 2014 action film?
John Wick