BU Advances in U.S. News Best Graduate School Rankings
SPH and ENG post gains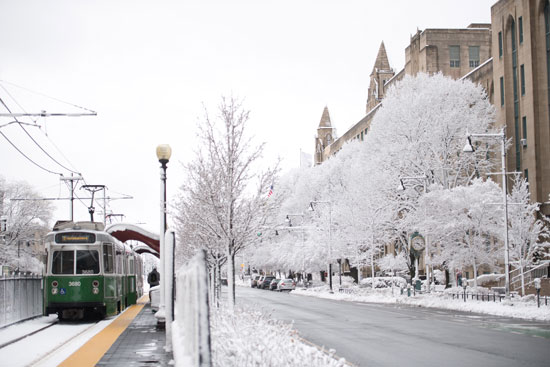 Two BU schools and programs moved up in U.S. News & World Report's just-released 2020 rankings of the country's best graduate schools.
The School of Public Health jumped two notches from last year, to 8th out of 177 schools graded. And the College of Engineering, one of 198 engineering schools ranked, advanced from 12th to 9th place for biomedical engineering.
Sandro Galea, dean of SPH and Robert A. Knox Professor, says his school's improvement "is to the credit of thousands of members of our school community, faculty, staff, students, alums, and friends of the school. It is a privilege to be part of a community that aims for excellence in its scholarship, teaching, and service."
Kenneth Lutchen, dean of ENG, says the ranking of his school's biomedical engineering program is gratifying, as it has "some of the most sensational and impactful faculty in the world in terms of scholarship, funding, PhD productivity, and national leadership. The nation's [biomedical engineering] program leaders clearly are aware."
U.S. News says its rankings are based on "expert opinions about program excellence" and statistical measures of faculty, research, and student quality. Among the tools for gathering that data is a reputation survey sent to more than 22,000 academics and professionals in the various disciplines.
"We are delighted to see the increase in the rankings of these particular schools and programs," says Jean Morrison, University provost. "Boston University is dedicated to continually increasing the level of academic excellence in our schools and colleges. This recognition of the outstanding work of our faculty and others is gratifying and well earned."