To Do Today: See the Next Generation of Filmmakers at the Boston Arts Academy Film Festival
View work from the city's arts-focused public high school at Emerson Paramount Center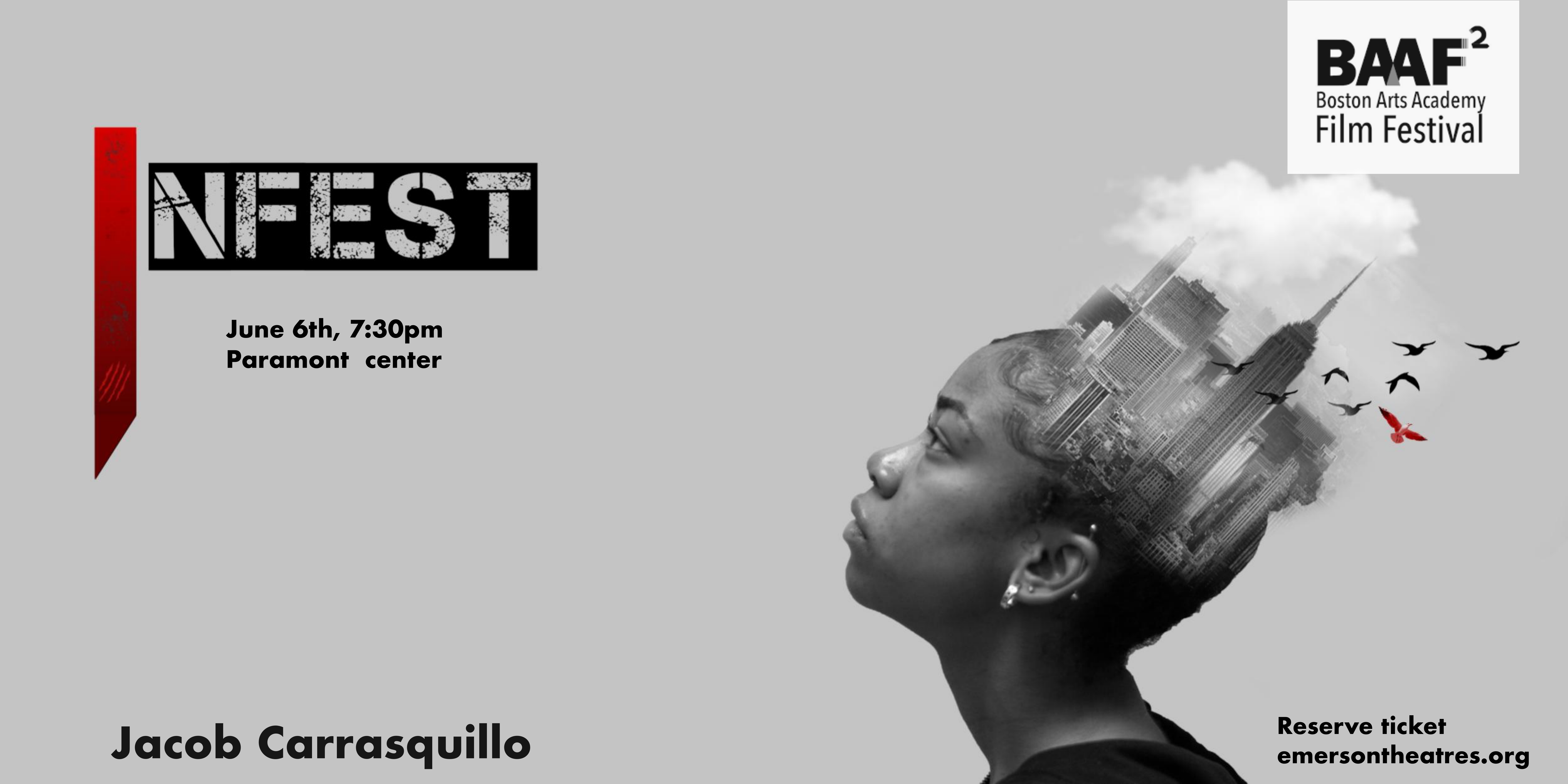 Bored with what's streaming on Netflix? Check out the Boston Arts Academy Film Festival for a look at the next generation of local filmmakers. It's free and happening Friday night at the Emerson Paramount Center, in the heart of Boston's historic Theater District.
Founded in 1998, the Boston Arts Academy (BAA) is the only arts-focused public high school in Boston and more than 60 percent of its student body comes from low-income families.
The films include the genres of comedy, horror, suspense, action, and drama, according to BAA art director John Adekoje. BAA seniors make three short films over the course of the year; the films determined to have the best mix of storytelling and technical proficiency are chosen for the film festival.
Adekoje says that having a film selected to screen in the festival, "elevates [students'] work artistically, understanding that the public expects the work to be entertaining, profound, and excellent. We have seen growth in all aspects of their filmmaking because of the event."
This year's films cover diverse subjects, among them a young Muslim man learning to date in America, a boy who sees the ghost of his mother, a family breakup after a member returns from war, and a Star Wars tribute. Additionally, students collaborated with ad agency Mullen Lowe to create two films: one about police brutality and the other relating to the history of black hair.
The BAA has helped spark the careers of widely recognized actor Diane Guerrero, one of the stars of Orange Is the New Black, and So You Think You Can Dance season-six winner Russell Ferguson.
The Boston Arts Academy Film Festival is tonight, June 6, at 7 pm. Tickets are free but must be reserved in advance. Take the Green Line to Boylston Street and walk to 559 Washington Street.
Sophomore Rusty Gorelick (COM) can be reached at rustyg@bu.edu.