BU's Abigail Gugel Reflects on a Stellar Season
Varsity Sports
BU's Abigail Gugel Reflects on a Stellar Season
2019 Patriot League cross country championship team runner and winner of league's individual cross country title and Scholar-Athlete of the Year
Abigail Gugel posted her best collegiate cross country performance at the most opportune time possible.

At her last Patriot League championship meet, held at Colgate on November 2, Gugel (Questrom'20) finished the 6,000-meter race a full 16 seconds ahead of the next runner, winning the individual title with a time of 21:42.2.

In addition to Gugel's feat, a trio of Terriers finished in the top 13: Patriot League Most Outstanding Rookie Sophia Jacobs-Townsley (Questrom'23), Joceline Wind (Sargent'23), and Corrine Batsu (Questrom'21) secured Second Team All-Patriot League honors, leading the women's cross country team to its third Patriot League title, the first since 2014.

Terrier head coach Paul Spangler took Coach of the Year honors, guiding his team from seventh to fourth to first place over his three-year tenure.

BU Today caught up with Gugel, who last week was named Patriot League Scholar-Athlete of the Year, the first athlete in program history to earn that honor, to ask about her remarkable season, the capstone of her BU career.
BU Today: How were you feeling about the championship race before it started, and when did you know you were going to win?

Gugel: Our goal going into the meet was to win the team title, and so I knew that if I finished in the top five that would help accomplish our goal. Going into it, I didn't really have an individual goal. I just really wanted to help the team.

We usually run in a pack up front, and I knew that was kind of my job going into it. I actually had a little bit of a foot injury in the week leading up to the race. I don't think I went on one run, except the day before the meet to preview the course. I was a little nervous going in. I didn't know how my foot was going to hold up, but when the gun went off, I just put that aside and raced as hard as I could.
You won by 16 seconds—were you aware of how much of a lead you had at the end?

I was running with teammate Andrea Claeson for the first half of the race. The plan was to stick together in a group of four, but two of our teammates had kind of fallen off the pace. I knew that wasn't very good, so that put a little bit more pressure on my performance. I knew I had to execute the race plan. My other teammate started to slow down a bit. I think I was just running with fear. I didn't look behind me once because I knew the race wasn't unfolding as we expected. Towards the end of the race, people were yelling, "Congratulations," so I just kept sprinting. I didn't know that I had a big margin—I was just too scared to look back behind me.

What did it feel like to win the Patriot League championship individual title and have the team win the conference title?

That was like a fairy-tale ending to the season and to my cross country career here at BU. Most importantly, winning the team title meant a lot because there are 20 of us on the team that could share in that joy. It was really special.
Cross country is a very individual sport, but you're also part of a team. Can you explain what the dynamic of being a part of a team does for a runner?

Most people don't know how cross country is scored. They score the top five runners on each team, and you score the number of points that you place. So if you're in first place you score one point, and if you're in 100th place, you score 100 points. The goal is to have the best fifth runner in the field, so that's how we won. Our fifth runner placed 19th, while the next team's was in the 30s. It's not about having one standout runner. You really need to have a whole team. Every day in practice we all train together, push each other. That elevates all our performances. It's very hard to go on 13-, 14-mile runs alone. In endurance activities, I think training as a group is super beneficial.

How do you balance your time, given that you compete in all three seasons, in indoor and outdoor track?

I think that I just got really used to incorporating my training into my routine. I actually find that I get kind of antsy on my breaks because I really do just truly love running. It doesn't really feel like a burden to me to train year-round. I think it keeps you more motivated, because there's always a goal on the horizon, whereas I think it would be difficult to only compete one season per year, to have a really long off-season, where you're trying to stay fit but there's really no goal with it.

What is your training regimen like?

On workout days we run more than usual. Sometimes our workouts are over 10 miles. Also, our long runs can be upwards of half a marathon. On the other days, everybody just does what's best for them. We have some ladies that run about five miles on their recovery days, and some that run about eight. I run anywhere from 50 to 55 miles on a normal training week, but then we supplement that with cross-training as well in the pool or on the bike.

How many days a year do you run?

We take about one week off in between cross country and track, then another week off between track and the start of summer training. We probably take 14 days off completely as well as maybe one day off every two weeks during the regular season. I probably have anywhere from one month to six weeks off per year.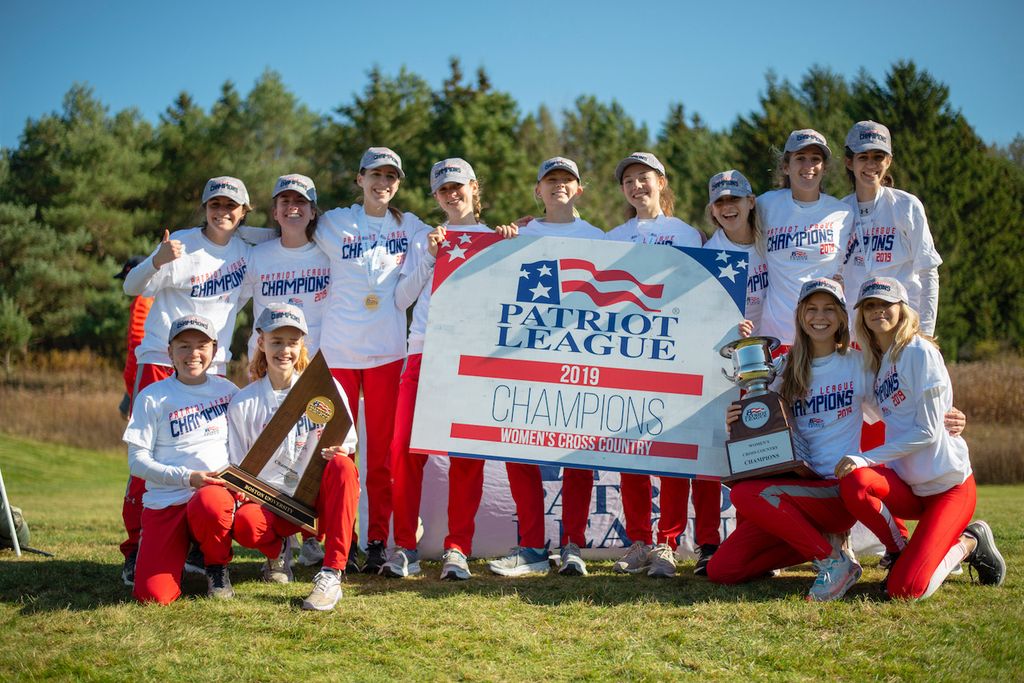 If you could play any other sport at the collegiate level, what would it be?

I'd say I've developed a profound appreciation for swimming. I was injured at certain points during my running career and I'd be in the pool aqua jogging, and the swimmers would be practicing in the pool at the same time, and I was just amazed how graceful and strong they look. It just seems like such a cool sport, especially the diving. That looks like so much fun.

What are you planning to do when you graduate in May?

What's next for me is pursuing a master's in public health. I want to focus on epidemiology and biostatistics. I really like the quantitative side of public health.