2019 Oscar Nominations: The Snubs and Surprises
Harvey Young, CFA dean, weighs in, offers some predictions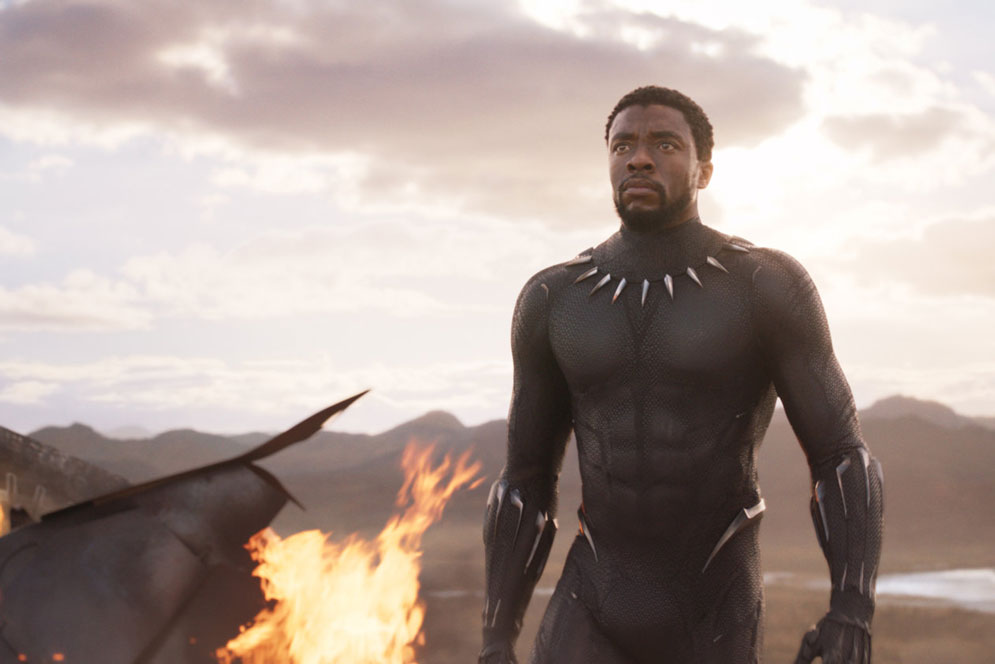 Monday was a day full of surprises for Hollywood, with the Academy of Motion Picture Arts and Sciences announcing this year's Oscar nominations. Roma, a moving, critically praised drama about a Mexican maid, and The Favourite, a rollicking costume drama, led the way with 10 nominations each. History was made when Black Panther, with a box office of more than $1.3 billion, became the first superhero film to earn a best picture nod. Also, Spike Lee earned his first nomination as best director for helming BlacKkKlansman, another film touted by critics. And perennial Oscar nominees Glenn Close and Amy Adams, who have never won, each got another shot at an award, Close as best actress for her performance in The Wife and Adams as best supporting actress for her role in the political drama Vice.
Not all the surprises elicited smiles—there were unexpected snubs, too. Bradley Cooper failed to earn a best director nomination for his much-touted directorial debut in A Star Is Born. Emily Blunt, widely praised for her work in Mary Poppins Returns and A Quiet Place, was not nominated for either film. And the international hit comedy Crazy Rich Asians also was shut out.
BU Today asked Harvey Young, dean of the College of Fine Arts, for his take on what the Academy got right, and wrong, and his predictions for who's likely to take home Oscar gold at the 91st Academy Awards on February 24.
BU Today: What surprised you most about this year's nominations?
Young: The big surprise for me was the exclusion of If Beale Street Could Talk from the best picture and best director categories. Beale Street director Barry Jenkins was my odds-on favorite for best director, if not Cuarón for Roma, so I thought the best director award could go to either, but with Jenkins not in the running now, it seems like a slam dunk for Cuarón.
Arguably, the big winner here is Roma producer Netflix. It's the first time a streaming service has been nominated for best picture. Does this mark a change in Hollywood?
No, I don't think so. Netflix has been trying for the last couple of years to have a film they produced nominated for Golden Globes and Oscars, but the issue is that Netflix is identified primarily as a TV service as opposed to a film producer. And because of that tension, the fact that Netflix's content is often thought of as being primarily for the small screen and the Oscar wants to celebrate the big screen, I could see this as being a bit more of an exception than the norm. And I think it's really the fact that it's an independent film, it's a foreign language film, it's Cuarón, who is adored by the Academy and by professional filmmakers everywhere. I think it was just the right production that checked all the boxes that allowed this one to move forward for them.
There had been a lot of speculation that Bradley Cooper was going to get a best director nod for A Star Is Born. Were you surprised that he didn't?
No, because there was a fair amount of controversy around some of the tactics he used to elicit a more naturalistic performance out of Lady Gaga, which from certain perspectives could be read as crossing the line or nearly abusive. There were stories about him insulting her as an actor, and then filming it as a way of trying to get her natural reaction to the insult. And that sort of manipulation from a director to an actor just goes against our sense of professional ethics. I believe that those cheap tricks to allegedly try to create an authentic experience portrayed by an actor are no longer acceptable, so I was not expecting Cooper to be nominated for best director.
The Academy's lack of diversity, in membership and in the films that get made and nominated, has been criticized recently. This year, BlacKkKlansman, Black Panther, and Green Book were nominated for best picture as well as Roma. Does this represent a turning point in Hollywood?
It's a slow move. The Academy has been trying to diversify its membership, and by that I mean they've been trying to increase the number of members who are younger, who are women, and who are people of color, because the Academy membership is comprised mostly of older, white men. That said, the gains they've made in diversifying membership have been quite minimal. In the last few years they've made progress, but it takes a while to change a population of members who earn membership by being active producers in Hollywood, active participants in the Hollywood culture.
I think the membership corps remains the same: what we're seeing here is the membership itself—which is the full membership, it's not that new people have come on board—have heard the need to change the narrative from "Oscars so white" to "Oscars reflect the diversity of our country." And what we're seeing right now is that the conversations that occurred over the last five years around the Black Lives Matter movement have begun to influence the way people think about voting for Oscar nominees. So the fact that you have Green Book, BlacKkKlansman, and also Black Panther nominated, I think, is really a sign that the membership has listened to the heightened activism around the importance of attending to the black experience on screen.
My hope is that more cultures and more experiences will be reflected within these nominations, and that it's not just a black-white thing, and that's what this seems to represent, primarily.
Black Panther is the first superhero film ever nominated for best picture. What are its chances of winning?
It's not going to win. I mean, it's possible. I think what this really represents is that a while ago, the Academy was concerned that the movies people actually see and look forward to seeing are not really the ones that are nominated for best picture. So it's a weird thing to have your slate of best picture nominees consist of films that no one has seen. And there was a fear that the Oscar for best picture—that race was becoming increasingly disconnected from what is popular.
And that was what led to the movement to increase the number of nominations, of potential nominees, from 5 to as many as 10 films. This year, we have 8, not 10. And the thought was if you could increase the number of nominees, then you might be able to hook in some blockbusters. And if you hook in some blockbusters, then you could say, "Look! The Oscars reflect the taste of the population at large." And it took a while. But the fact that we now have a certified blockbuster and one of the Marvel Universe films nominated is a sign that what they had hoped for within the Academy has been realized…but my sense is the competition is really between Green Book, Roma, and A Star Is Born, and more likely between Green Book and Roma.
Green Book won the Producers Guild Award for best picture, often seen as a predictor for which film will win the best picture Academy Award. Does that mean it has a lock?
I won't say that it's a lock, but…my gut feeling is…if you were to bet on a best picture winner, it would be Green Book, in large part because it seems like Mahershala Ali will win best supporting actor. I'm not sure if Viggo Mortensen will win for best actor. I would like to see Willem Dafoe win for At Eternity's Gate, but I wouldn't be surprised if Mortensen wins. It seems like it's kind of the odds-on favorite. But it's also entirely possible that the vote for films about racial diversity and inclusion could split, with people voting differently for Black Panther, BlacKkKlansman, and Green Book, and Roma could win—or possibly A Star Is Born—but I would think Roma would probably win over A Star Is Born, if not Green Book.
A Star Is Born received only one Golden Globe Award earlier this month, for best song. Is it possible the film could go home empty-handed on Oscar night?
Yes, I think it's possible. It's my odds-on choice for the likely winner for the Oscar for best original song. That said, "All the Stars," an original song from Black Panther cowritten by Kendrick Lamar, who won the Pulitzer Prize this year and is one of the finer voices of our generation within music of any type, could pull an upset. So it's possible that A Star Is Born could be shut out of all the categories and the one that it seems to be the most likely to win, best original song, could go to Black Panther.
One of the most contested categories is best actress, which looks like it will be Glenn Close, Lady Gaga, or Olivia Colman, for The Favourite. Close has never won—is she going to take home the statue for her seventh nomination?
I think so, I think it just might be her year. I mean, we know that the Oscar narrative has been one in which its been outright reverence for Meryl Streep. Glenn Close has a similar longevity and level of onscreen success, just not the award wins. She has been in Streep's shadow for so many years, and I feel like most people within the film industry want Close to win, and we saw that at the Golden Globes. The outpouring of delight and enthusiasm both when her name was read, but also after hearing her remarks after receiving the Golden Globe, I think has given her even more sway with potential voters.
You believe Mahershala Ali will win best supporting actor for Green Book. Who do you think will win best supporting actress?
Regina King for If Beale Street Could Talk. She is amazing in everything—every film she's ever been in, she's been the highlight of that film and yet she remains underappreciated. She reminds me of Viola Davis in terms of a person who consistently delivers on screen, but up until recently hasn't been recognized with awards. I feel like it's going to be her year.
And for director?
Cuarón for Roma. It's entirely possible that it could be Spike Lee, but my gut feeling is that people will look at BlacKkKlansman and say that it's not the best of his work and do you make amends for past oversight by giving him the award? I'm not sure, but it seems to me that Cuarón's Roma is a personal story, it ties in with his own upbringing, and I think the Academy will want to recognize him more so than Lee. And I wouldn't be surprised if people decide to vote for BlacKkKlansman for adapted screenplay, as a way of recognizing Lee, but in a different category.
What about best actor?
Best actor? This is a real challenging one, a real, real challenging one. Personally, I really want Willem Dafoe to pull the prize on this one. He's a person who, similar to Glenn Close, has been nominated before, but hasn't had that chance to really be celebrated via Oscar awards for his work, so I would like to see him win. That being said, I feel like Viggo Mortensen for Green Book is the person who will win.
And best picture?
Best picture… I feel like it's going to be either Green Book or Roma and my gut feeling is it'll go to Roma.
The 91st Academy Awards will be held on Sunday, February 24, at the Dolby Theatre in Los Angeles. The ceremony will be broadcast on ABC starting at 8 pm ET.