The Movies That Defined the Past Year and the Past Decade
Film & TV
The Movies That Defined the Past Year and the Past Decade 
COM film and television faculty look back—and ahead 
This year, 2019, may well be remembered as the year Netflix came to dominate Hollywood. When the Hollywood Foreign Press Association announced the year's Golden Globe Award nominations last week, the streaming service nabbed four best picture nominations as well as 30 more in other film and TV categories, setting the company up to be a major player in this year's Academy Awards race (nominations to be announced January 13). 
The past decade has seen sweeping changes in the Hollywood studio system with the arrival of other streaming services, like Amazon, Hulu, and more recently, Apple+ and Disney+.  
It was a particularly good year for films—with veteran directors Martin Scorsese (The Irishman), Clint Eastwood (Richard Jewell), and Quentin Tarantino (Once Upon a Time…in Hollywood) receiving some of the best notices of their careers, alongside those of younger filmmakers like Noah Baumbach (Marriage Story) and Greta Gerwig (Little Women), and critically lauded performances from Hollywood heavyweights like Robert DeNiro and Eddie Murphy and relative newcomers like Cynthia Erivo and Awkwafina.
So before the ball drops in Times Square New Year's Eve, we reached out to two BU film and television experts—Charles Merzbacher, a College of Communication associate professor of film and television, and  Lindsey Decker, a COM lecturer in film and television—and asked them to weigh in on the most defining movies of the past year and the most influential movies of the last decade and to talk about the cinematic trends to look out for in 2020.

Is there one film that defined 2019?
Merzbacher: As I write these words, celebrated films are popping up in theaters at an alarming rate. Some of the most anticipated films of the year, such as Greta Gerwig's Little Women, aren't yet in general release. Any assessments I can make about the year's cinematic harvest are therefore necessarily incomplete.
For me, the emblematic films of 2019 are Once Upon a Time…in Hollywood and The Irishman. I select them both not because I can't decide which is more important, but because they are important for so many of the same reasons. Both are Movies with a capital "M," long, meaty narratives that lay claim to several hours of their audiences' lives. Both dwell in the past—largely in the 1960s—an era when white male privilege was a given, like the bad air everyone breathed. Both stand very much as testaments to the visions and concerns of their directors, Quentin Tarantino and Martin Scorsese. And although Tarantino is at least a generation younger than Scorsese, both films sum up their careers and showcase actors with plenty of miles on their odometers.
Decker: I would say two films—the Russo Brothers' Avengers: Endgame and Simon Kinberg's Dark Phoenix. Both are superhero films that represent the culmination of more than a decade of storytelling across a film franchise, the 22nd and 12th film, respectively. One made nearly $3 billion at the box office worldwide; one made around $250 million. One of these films represents not only this year in filmmaking, but likely the next decade—and I sincerely hope that it's Dark Phoenix, in that as a box office "flop," it represents a deep audience fatigue with franchises that refuse to end. Sadly, I'm probably wrong, and we're in for another decade of Disney/Marvel dominance, now on streaming as well as the big screen.
Is there one film that defined the decade?
Decker: Steven Soderberg's Magic Mike XXL (2015), for American films at least. It's a blockbuster sequel with a diverse cast that tries to appeal to women of many races and ethnicities while still centering on a fit white man as the protagonist, and that has spawned a live show and musical. It responds to women's calls for equality by promoting the equal objectification of men. In a decade where Marvel films dominated the box office and mid-budget dramas all but died out on the big screen, Magic Mike XXL shows the increasing pressure on directors to create spectacle films connected to previously successful properties that gesture toward audience diversity.
Merzbacher: I have pretty well sworn off blockbusters in general and superhero franchise productions in particular, but I'll make exceptions. I turned out to see Black Panther (2018), a franchise film that put African and African American cultures front and center. I didn't leave the theater enraptured with the mythical African kingdom of Wakanda, nor was I eager to see the inevitable sequels. On the other hand, I was aware that I had seen a film that was perfectly in tune with its time, and for that reason, I propose that Black Panther is the emblematic motion picture of the just-closing decade.
Though the character of Black Panther was introduced in comic books fully 50 years earlier, it was heartening to see how the film used this black superhero as a guide into a comprehensive mythology. Many African American artists, from Octavia Butler to Sun Ra, have employed futuristic themes as a riposte to the status quo, but here we were seeing Afro-futurism brought from the margins to the mainstream, a shift that struck me as a cultural watershed. Of course, progress always advances on the tip of a double-edged spear. Black Panther—which took in well over a billion dollars and was one of the top-10 grossing films of the decade—managed both to bring a nonwhite, non-European perspective to popular culture and to further the ceaseless advance of corporatized, commodified media products. In all these respects—good and bad—Black Panther was the hallmark production of the decade.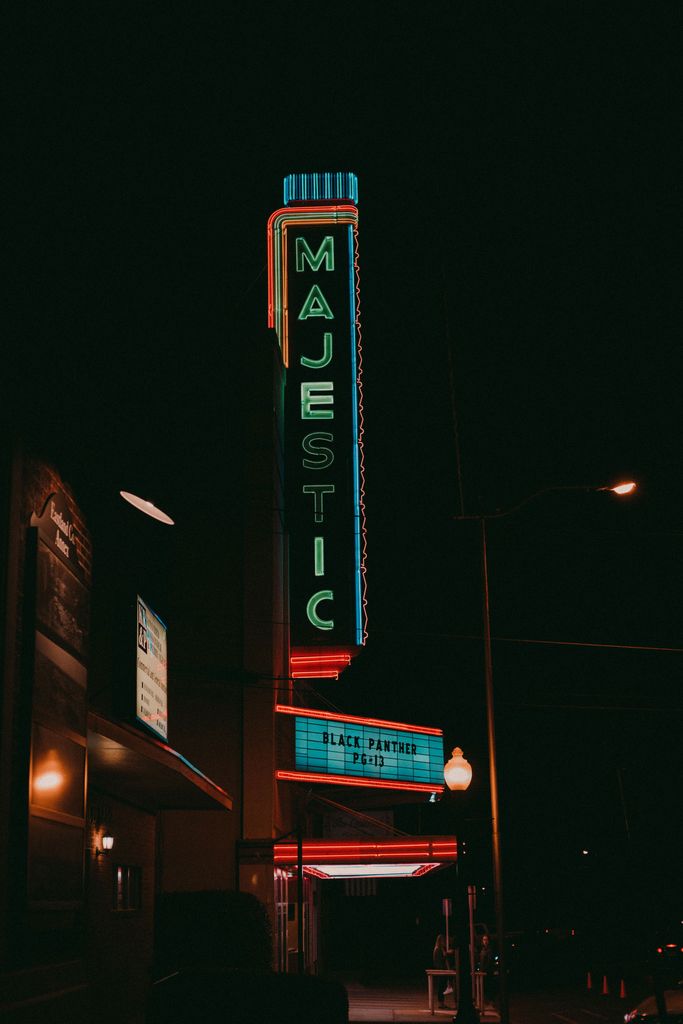 Is there a future for movies that are not blockbusters?
Decker: There will always be space for low-budget films. It's easy to forget that low-budget filmmaking has persisted alongside studio filmmaking since the formation of studios in the 1910s and '20s. What's really in danger are mid-budget films, which dominated the box office in the '80s and '90s—blockbusters suck up all the viewers and theater revenue, forcing traditionally celebrated mid-budget filmmakers like Martin Scorsese to partner with streaming platforms like Netflix to fund and release their films. Maybe that model is the future.
What films over the decade have had the most meaningful social impact? How were they influential and what types of conversations did they provoke?
Merzbacher: Looking back over the past 10 years, I'm struck by how many important films from this era deal with African American life and culture. These films aren't part of a monolithic or narrow artistic movement. They aren't necessarily large or small in scale. Some have been tailored to the multiplexes, while others have aimed for the art houses. Here are just a handful of titles that leap to mind: Twelve Years a Slave, Straight Outta Compton, Moonlight, Get Out, Black Panther. The abundance of strong work anchored by African American artists and dealing with African American themes suggests that African Americans are at last claiming the same commanding influence in motion pictures that they have long exercised in the music industry.
Decker: I think that Jordan Peele's Us started a lot of conversations this year around what it means to be a black creator and cultural expectations around what kinds of stories black creators are expected to tell. After the success of Get Out, it seems like a lot of critics and viewers expected Peele to just make horror films about race, but with Us, he's made a film centered on a black family, but that isn't about race in the more straightforward way that Get Out was.
What was your favorite film of this year? Why?
Merzbacher: Noah Baumbach's Marriage Story contains everything I want in a movie: tears and laughter, wit and weight. The characters in this unblinking examination of a divorce are anything but super heroic. Steadfastly earthbound and fallible, they struggle not to save the world, but simply to do the right thing. This film is another of those sturdily built dinosaurs that shows the enduring magic of a well-framed close-up or a perfectly placed fade-out.
Decker: Bong Joon-Ho's Parasite. It's a darkly comedic tale of trickery, where class tensions boil over in really unexpected ways. It's also a tragedy that leaves you weeping, not only for the characters, but for the unfairness of social and economic systems that encourage us to always strive for more but make it so difficult for the average working person to get there.
Did you notice any cinematic trends this year that you expect will continue in the year ahead?
Merzbacher: Nothing will stop the blockbuster franchise steamroller, but if we're being honest, we will all spend more time watching stuff on YouTube (to say nothing of Netflix, Hulu, Amazon, etc.) than watching feature films. The end of this decade saw a surge in the number of films directed by women. Let's hope this trend continues in the coming year and that filmmaking in the 2020s is defined by a diverse spectrum of voices. The omens are good.
What movies should we catch before the end of the year?
Decker: In theaters: Melina Matsoukas' Queen and Slim, a powerful, modern twist on the "couple on the run" subgenre, or Rian Johnson's murder-mystery Knives Out. At home, for a compelling drama, definitely watch The Nightingale (Jennifer Kent), but be warned about the intense content. If you want comedy and drama, Lulu Wang's The Farewell is a stunner. But for horror-lovers like me, if you haven't seen them yet, I'd recommend Tigers Are Not Afraid (Issa López), Us (Jordan Peele), Midsommar (Ari Aster), and Ready or Not (Matt Mettinelli-Olpin and Tyler Gillett).
This interview has been edited and condensed for clarity.