The Allure of the Eternal City
CAS prof Karl Kirchwey reads from new poetry collection tonight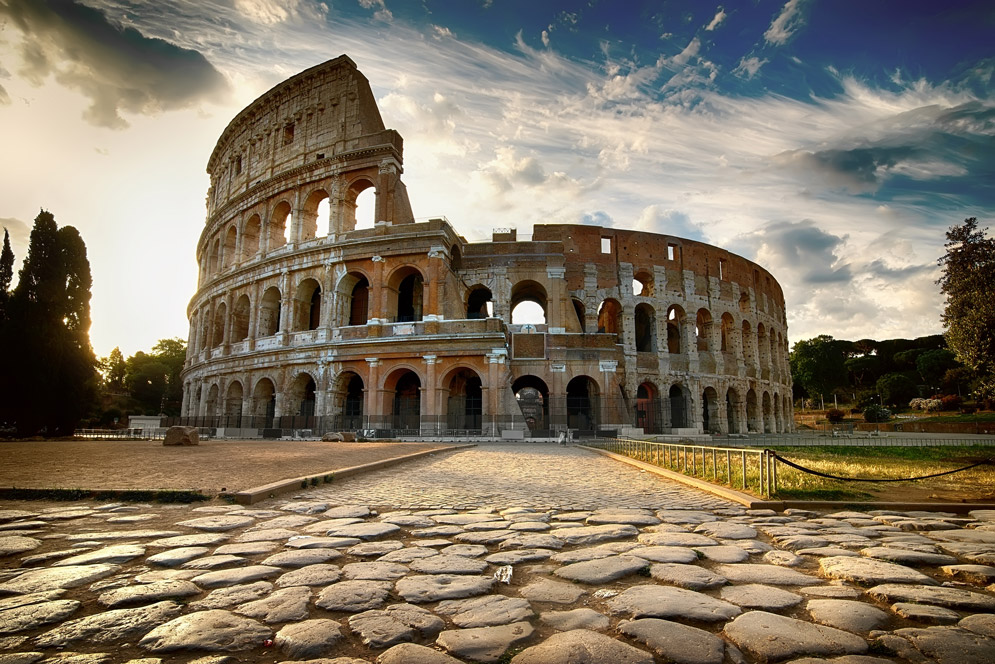 Few cities have captivated the imagination of writers as much as Rome has. The Eternal City has served as muse to such disparate authors as William Shakespeare (Coriolanus), Henry James (Portrait of a Lady and Daisy Miller), Robert Graves (I Claudius), and Jhumpa Lahiri (GRS'93, UNI'95,'97) (In Other Words).
The city has exerted a similar pull on poet Karl Kirchwey, a College of Arts & Sciences professor of English and associate dean of the faculty, humanities, who says he has long been drawn to its sensuality, myth, and history.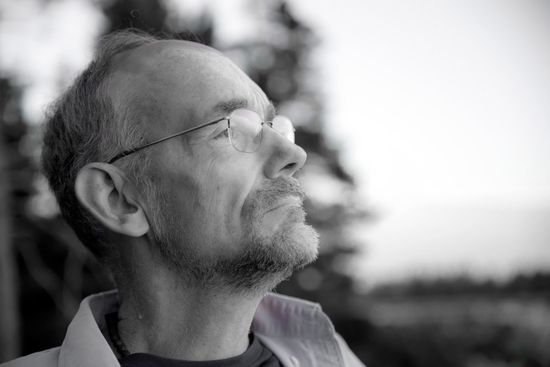 "I have known other cities…but none of them makes quite so direct an appeal to the senses as does Rome," Kirchwey says. "This is partly a matter of the Mediterranean climate—the intense heat during the summer days, for example, and the cooler evenings that follow—and the lush vegetation this makes possible, or the presence and importance of flowing water. But I think the body-based appreciation of the city of Rome also involves the dimension of antiquity—the buildings with their sloughed, flaked colors of ochre and red and gold make a direct visual testament to the passage of time in which every visitor is also caught."
Kirchwey first came to know the city as a fellow at the American Academy of Rome in 1994 and 1995, and again when he was the academy's arts director from 2010 to 2013. The city has figured prominently in his work, notably his critically commended 1998 poetry collection, The Engrafted Word: Poems. It was also the inspiration for his latest collection, Stumbling Blocks: Roman Poems (Northwestern University Press, 2017). He also recently edited Poems of Rome (Penguin Random House, 2018), a pocket-size anthology of works by writers dating from Ovid to the English Romantics (Byron, Keats, Shelley, et al.) to contemporary American poets like Adrienne Rich, Rosanna Warren, and Henri Cole.
Tonight, Kirchwey will read from both books, as part of the College of General Studies Poetry Reading series, at 6 pm at CGS. Also reading will be poet and translator Alissa Valles (GRS'18), a student at BU's Editorial Institute.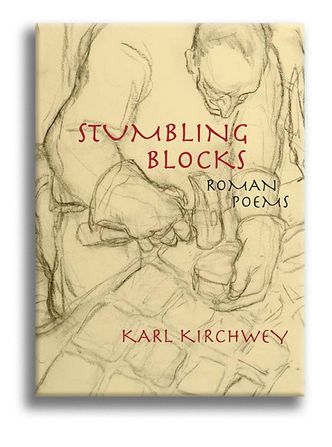 The author of six previous poetry collections, Kirchwey first became enamored of ancient Rome by way of ancient Greece. He spent his teenage summers on the island of Lemnos in the north Aegean, a place he describes as totally unremarkable. But he soon discovered the island's ties to Greek mythology and fell in love with ancient Greek literature and culture, and eventually that of ancient Rome. In Stumbling Blocks, he uses Rome as a lens to explore the concerns of contemporary life. The passage of time, the upheavals of loss, the juxtaposition of the ancient past and the present are frequent themes. "My work has often attempted an overlay of the present upon the past," he says. "I am not performing this overlay for aesthetic reasons alone, although I find the juxtaposition of modern and ancient cultures fascinating. Rather, I am attempting this overlay in order to understand how to live my own life, in order to try to learn from those who have come before me."
The collection is named for its title poem, which refers to Stolpersteine (stumbling blocks), an art project begun in Germany by artist Gunter Demnig. The project places brass cobblestones outside buildings where Jews and others were removed and later deported and killed by the Nazis during World War II. Kirchwey had spotted one such stumbling block outside a building at the foot of the Janiculum Hill in Rome; it commemorated the death of Augustus Sperati, who was arrested in 1943 and later murdered. Kirchwey noticed one day that it had been dug up and replaced with a standard cobblestone, most likely, he says, "as a gesture of Fascist defiance and historical denial."
Stumbling Blocks is "a kind of extended meditation on those moral, historical, or personal stumbling blocks with which our own passage through the world—a passage in which we can become desensitized by daily routine, fatigue, and haste—may be interrupted," he says. The poems challenge readers to take the time to actually listen to what is being said. Kirchwey knows that that's a difficult request in today's world, where "virtually every imperative in our society is for greater speed, reductive messaging, and reactiveness."
Poetry, he says, works by an opposite imperative: "it attempts to so order language that the words—their histories and resonances—will open out for a reader, and by describing one particular place or moment or experience, will suspend time briefly and resonate, not only intellectually, but emotionally, with the reader's own experience."
The Poems of Rome anthology is designed for people touring the city who want to know how specific sites have been memorialized by poets. A kind of poets' Baedeker guide to Rome, the poems are grouped into sections: the eternal and fallen city, places, buildings and monuments, picture galleries and museums, churches, and outside Rome. A visitor to the Colosseum, for example, could read an excerpt from Byron's Childe Harold's Pilgrimage, a section from Henry Wadsworth Longfellow's Michael Angelo: A Fragment, or contemporary poet Sharon Morris' "Vanishing Point," all startlingly different meditations on one of the most famous sites in the world.
Kirchwey recalls standing in front of poet John Keats' grave in Rome's Protestant Cemetery and reading aloud the last 15 stanzas or so of Percy Bysshe Shelley's elegy for Keats, Adonais, an experience he describes as "one of the most solemn and ecstatic moments of my life." His hope is that others will experience a similar emotion by reading poems aloud at the places they love best in the city.
Taken collectively, the anthology suggests "that Rome is simultaneously dead and alive, and that actually its deadness—the sheer weight of all that antiquity in plain view—is the source of its vibrant life," Kirchwey says.
Karl Kirchwey will read from his new collection of poems, Stumbling Blocks: Roman Poems, and from an anthology he's just edited, Poems of Rome, as part of the College of General Studies Poetry Reading Series, tonight at the College of General Studies Katzenberg Center, 871 Comm Ave, third floor, from 6 to 7 pm. He'll be joined by poet and translator Alissa Valles. The event is free and open to the public.