BU, Union for Custodial, Trade, Mail Staff Reach Contract Deal
Agreement still needs to be ratified by employees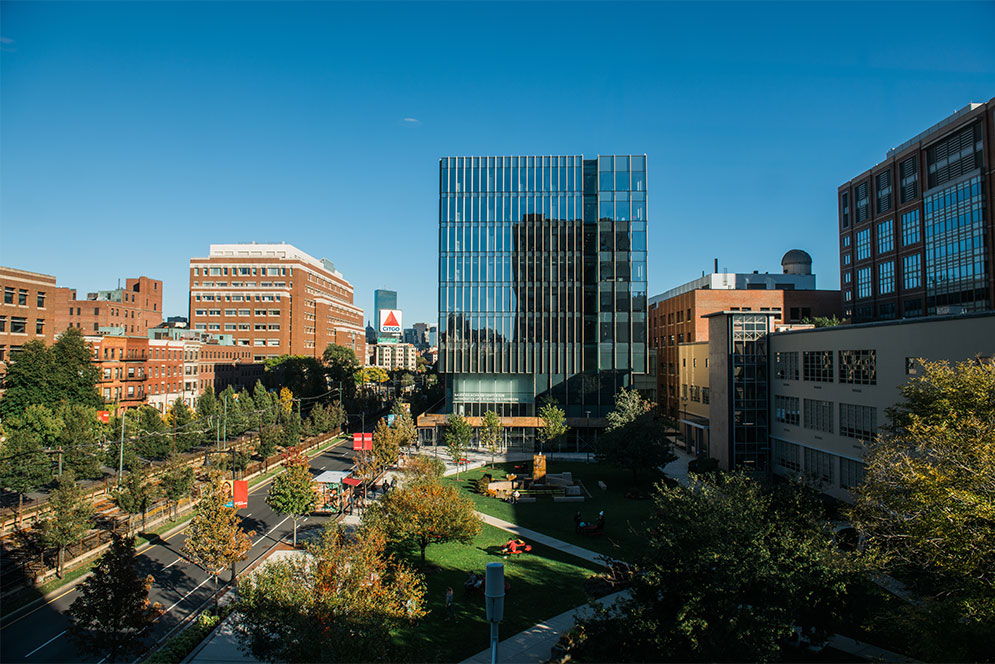 TAKEAWAYS
BU and SEIU Local 32BJ have agreed on four-year pact for 725 University workers
Pending ratification, there will be no job action
Workers will now be covered by same PPO as other BU employees
---
Boston University and the union representing approximately 725 custodial, maintenance, skilled trade, and mail employees tentatively agreed to a new four-year contract in the wee hours of Thursday morning, November 1, averting a potential strike.
"The negotiating teams worked hard and came to agreement on a fair and equitable contract for our Facilities staff," says Diane Tucker, BU vice president for human resources. "The agreement provides very competitive wages and rich benefits."
Both sides said they continued negotiating after the old contract expired at midnight October 31 because progress was being made. Employees will vote early next week on whether to ratify the contract, and the University declined to discuss details until that happens. But the deal calls for moving union members into the preferred provider organization (PPO) health plan that covers all other BU employees, one of the University's primary goals throughout the negotiations.
"The union members will now be in our PPO plan as of the beginning of 2019, and that was a big piece, because of the One BU philosophy around our health and welfare benefits for faculty and staff," says Judi Burgess, BU director of labor relations. "It will put them on par with everyone else."
The contract "helps the University, but most importantly helps our employees," Burgess says. "We did this in a way that maintains a very positive relationship with one of our largest unions on campus," and also avoids disruption for students, faculty, and staff.
The settlement means that employees will not be going on strike, says Amity Paye, communications director for Local 32BJ of the Service Employees International Union (SEIU). Paye says that the agreement includes 2.5 percent annual raises.
"I am very pleased that the negotiators reached an agreement last night and grateful for their careful and patient work," says Robert A. Brown, University president. "We very much value and respect our colleagues in Facilities, whose work keeps our campus operational and attractive."
The "obvious sticking point," in Paye's words, was whether the union members would be covered by the same health insurance plan as other University employees—a PPO—or remain in their current plan, an HMO (health maintenance organization). According to Paye, the union knew that premiums would go down under the PPO, and what was worked out in negotiations was a way to reduce the impact of increased out-of-pocket costs.
Gary Nicksa, BU senior vice president for operations, says that during contract negotiations in 2014, the University and the union agreed to extend the old HMO plan for the term of the contract, since BU had not yet announced changes to its health insurance offerings, but the union agreed that its members would enroll in the PPO when a new contract was negotiated this year.
"We have always offered the same benefits to all BU employees, union and nonunion," Nicksa says, including medical insurance; employer contributions to retirement plans, up to 12 percent of pay; paid holidays, vacations, and sick time; and tuition remission for both employees and their dependents. (Full-time undergraduate dependents receive 90 to 100 percent tuition remission discounts, depending on their parent's date of hire at BU.)
"Our full-time custodial workers," Burgess adds, "are among the highest paid custodians in the city of Boston, with outstanding benefit offerings." Custodians at BU currently earn $24.76 an hour, more than their counterparts at Boston College, Harvard, the Massachusetts Institute of Technology, Bentley University, and Wellesley College.
The average custodian will make more than $58,000 this year with overtime and "other premium pay," Nicksa says.
Trade staff employees (carpenters, electricians, plumbers, and HVAC mechanics) now make between $78,900 and $82,100 annually. The average trade staff employee will earn more than $100,000 this year with overtime and premium pay.
If the workers had gone on strike, the University was prepared to continue operations, including holding all classes as scheduled on the Charles River, Fenway, and Medical Campuses.
The SEIU has represented the University's service and maintenance employees since 1951, and during that time the union has struck only twice. This is the second contract negotiation with the SEIU's New York–based Local 32BJ representing the workers.