Wilson Wong Receives NIH Director's New Innovator Award
Provides up to $1.5M in research funding for five years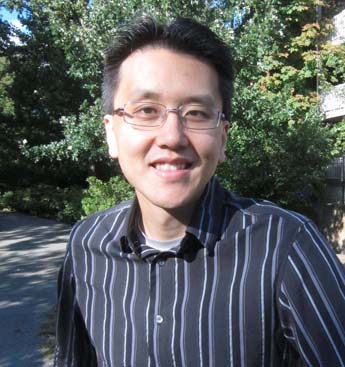 Assistant Professor Wilson Wong (BME) received a 2013 National Institutes of Health (NIH) Director's New Innovator Award, which supports exceptionally creative, early-career researchers pursuing highly innovative projects with the potential to transform their field of endeavor and bring about improved health outcomes.
The award, which provides up to $1.5 million in funding for five years, supports Wong's efforts to develop the next generation of personalized smart cancer therapy. His goal is to take a cancer patient's immune system cells and install novel genetic programs to control when, where, and how strongly the engineered cells should respond to cancer cells.
"I am ecstatic to receive the award," said Wong. "This grant will give me the resources that I need to hire more people, conduct more studies, and complete this project."
Wong applies synthetic biology to rapidly and predictably engineer desired properties in human immune cells to treat diseases. He is particularly interested in engineering genetic circuits to improve the efficacy and safety of adoptive T-cell therapy, a treatment for leukemia and related blood cancers—and potentially other tumors—in which a patient's immune system is reprogrammed. The treatment entails removing millions of a patient's T-cells (a kind of white blood cell) and inserting new genes that make it possible for the T-cells to kill cancer cells. When the modified T-cells are returned to the patient's veins, they ideally will replicate and kill the cancer.
Wong joins Assistant Professor Xue Han (BME), who received the award in 2012.