Millard "Mickey" Drexler Honored
J. Crew CEO and GSM alum is among this year's honorary degree recipients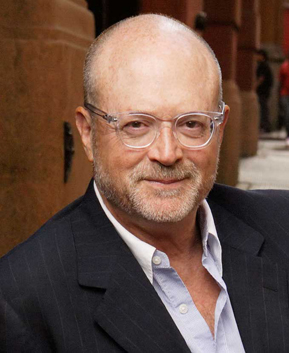 Each year at Commencement, Boston University singles out people from all walks of life who have contributed to society, and bestows on them an honorary degree. Among this year's recipients is Millard "Mickey" Drexler (GSM'68), CEO and chairman of J. Crew.
Drexler, the son of a New York garment-district buyer, grew up in the Bronx and worked in the garment industry while attending the Bronx High School of Science. He graduated from SUNY-Buffalo and earned an M.B.A at Boston University's Graduate School of Management in 1968. While a student here, he landed his first full-time position in retail, a merchandising internship at Abraham & Strauss.
His experiences at Abraham & Strauss and later at Bloomingdale's and Macy's led him away from the department store business. He saw that specialty clothing stores could offer high-quality products to consumers and also could give management an opportunity to set standards and pursue strategies independent of their competition.
Drexler engineered a business turnaround at Ann Taylor as president and CEO from 1980 to 1983, taking the company from an unprofitable 25-store chain to a profitable 55-store operation. He spent the next 18 years at Gap, Inc., where he was named president in 1987 and CEO in 1995. While he was in charge, the company's annual sales grew from $400 million to $14 billion. In the process, Drexler brought dramatic changes to American retailing, applying his eye for detail to product lines, merchandising, advertising, and all other aspects of the business.
In 2003 he invested in, and became chairman and CEO of, J. Crew Group, Inc. Over the past five years, he and his team have brought vigorous growth to the J. Crew brand, taking it public on the New York Stock Exchange in June 2006. At a time when other retailers are experiencing falling sales and falling profits, J. Crew stands out with steady and healthy growth, increasing popularity among consumers, new offshoot stores, and stock that has more than doubled in value in the past two years.
While at BU, Drexler met his wife, Peggy Drexler (COM'68). They are cofounders and trustees of the Peggy and Millard Drexler Foundation, which supports programs in education in the arts, child development, and human services, among other fields.
In 2006, Drexler received a BU Alumni Award, the University's highest honor for alumni.