The Best of BU, give up your secrets
Tell us your favorite places to dine and dance — and a few other things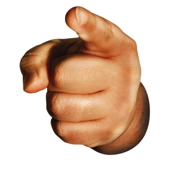 Where can you find the best burrito — bar none? Where do you go when you want a seriously juicy burger? Attention, American Idol wannabes: where is the best stage to grab a Karaoke mic for three brief minutes of fame — or shame?
BU Today wants to know, because we are making a list and giving it back to you. For the next three weeks, through October 31, we will collect "Best of BU" nominations in 25 categories from University students, staff, and faculty. In November we'll ask readers to vote on the best of the best from among the three top nominees in each category. Finally, in January we'll celebrate with a party.
In the food and beverage department, we want to know where you can find the best pizza, French fries, sushi, burrito, burger, ice cream, and coffee. Also, where is the best place to dine on your parents' dime? Who serves the best late-night eats? Inquiring minds — and the masses with the munchies — want to know.
As for entertainment, where can you have the most fun dancing, singing Karaoke, or watching a game? Where is the best open-mic club? Where should you shop for dorm gear, sneakers, and vintage clothes? Hey, you lovebirds: where is the best place to go on a first date? Where is the ideal spot for a first kiss? BU Today also wants to know our readers' favorite hair salon, wi-fi spot, day-trip destination using public transportation, bike ride and jogging route, place to study, and people-watching spot.
"The goal here is to make the Best of BU a helpful and permanent resource for the entire BU community," says Art Jahnke, executive editor of BU Today. "This is the beginning of something that we hope will grow into a monster guide for years to come."
To go directly to nomination forms, click here.