Slone Center study reveals dangers of anti-depressants
Prozac and other SSRI drugs increase risk for newborns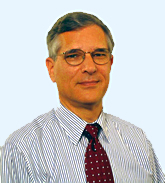 A recent study by the University's Slone Epidemiology Center shows that babies born to women taking SSRI (selective serotonin reuptake inhibitor) anti-depressants such as Prozac, Zoloft, and Paxil have an increased risk of persistent pulmonary hypertension (PPHN), a severe respiratory condition.
The sixfold increase in risk is likely to affect as many as six in 1,000 babies, rather than the one or two babies per 1,000 at risk for mothers not taking the drug, according to the study.
The life-threatening nature of the disease and the rarity of reliable studies of the best use of drugs during pregnancy make this an important study, said Sandra Kweder, deputy director of the Office of New Drugs at the U.S. Food and Drug Administration, who held a press conference this week to highlight the study's methodology.
"We think this study appears to be a very well-conducted study, and we find the results very concerning," Kweder said of the report, published yesterday in the New England Journal of Medicine. "This is exactly the kind of study needed in looking at the safety of drugs during pregnancy. Because of the rarity of outcomes such as primary PPHN, these are the kind of things that can't be found in standard clinical trials used in drug development before marketing.
"The authors point out the high rate of depression in pregnant women, something that is not well known to the general public," she said. "Women seeking treatment of depression and many other illnesses during pregnancy are making decisions based on precious little information."
Slone Center researchers Sonia Hernandez-Diaz, Martha Werler, and Allen Mitchell, the center's director, worked with a team of investigators and lead study author Christina Chambers of the departments of pediatrics and family and preventive medicine at the University of California, San Diego.
The study was part of the ongoing Birth Defects Surveillance Program conducted by the Slone Center in collaboration with the Massachusetts Birth Defects Registry and many hospitals, including UCSD Medical Center and 17 other San Diego County hospitals.
Mitchell cautions against overreacting to the findings. "Six times the risk of a rare condition still makes it pretty rare," he says. "The sixfold risk needs to be kept in perspective." Babies born to mothers who stopped taking the commonly prescribed SSRI drugs before 20 weeks of gestation, he says, showed no increased risk. He cautions pregnant women not to stop the medication without talking to their doctor.
Kweder echoed that warning and added that withdrawal symptoms associated with some SSRIs pose a danger to the mother. "The small risk may be outweighed by the need for treatment of a mental health condition," she said.
The FDA is in the process of comparing the results of the study to other data and may issue a public health advisory in the near future.