UCU offers reduced interest rates on loans to cover heating bills
Members may be eligible to borrow up to $2,500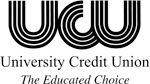 The Boston University Credit Union is offering a lower interest rate on loans to cover energy expenses this winter.
The one-year unsecured personal loans of up to $2,500 are available through the winter at an interest rate of 6.99 percent. This type of loan would normally be repaid at around 10 percent, says Karen Gisbert of the University Credit Union.
The average cost of heating oil last winter was $1.97 a gallon. In early September, following Hurricane Katrina, prices had hit $2.61 a gallon. This week's statewide average was $2.35 a gallon, up a penny from last week. Propane was priced at $2.26 a gallon.
According to the U.S. Energy Information Administration Short-Term Energy Outlook published in October, enough supplies of natural gas are expected to satisfy all residential consumers' needs, assuming there is normal winter weather and no catastrophic disruptions of supply.
But the average residential price of natural gas could be more than 43 percent higher than last winter, with consumption of natural gas projected to be almost 3 percent higher this winter. The result could be an increase for a retail customer of 48 percent in the total amount spent for gas through March 2006.
The Massachusetts Department of Energy Resources Web site offers tips on winterizing your home, shopping around for heating fuel contracts, and managing heating bills. It recommends considering buying heating oil through a co-op.
Winter payment plans are sometimes available for eligible utility customers to help avoid losing electricity or heat if a bill isn't paid, according to the Massachusetts Office of Consumer Affairs and Business Regulation.
For more news about families coping with energy costs this winter, listen to a WBUR report by Fred Thys, which aired Sept. 2.