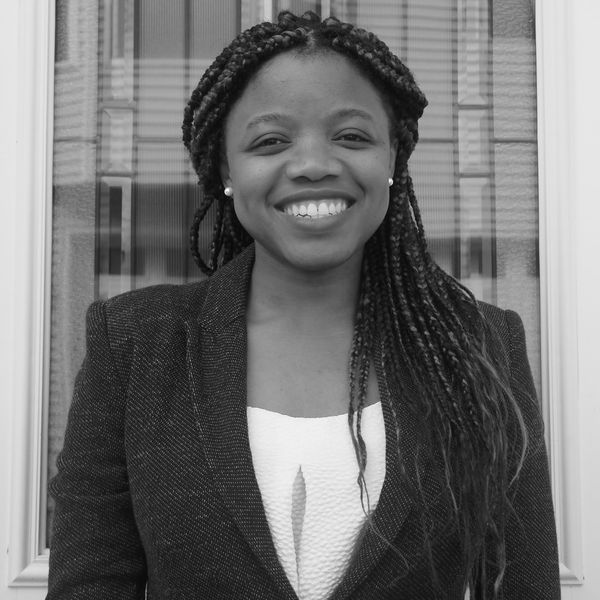 Elaine Nsoesie
Co-Principal Investigator
Elaine Nsoesie is an Associate Professor in the Department of Global Health at the Boston University School of Public Health. She also leads the Racial Data Tracker project at the Boston University Center for Antiracist Research. She is a Data Science Faculty Fellow and was a Founding Faculty of the Boston University Faculty of Computing and Data Sciences. She currently co-leads the Artificial Intelligence/Machine Learning Consortium to Advance Health Equity and Researcher Diversity (AIM-AHEAD) Program at the National Institutes of Health through the Intergovernmental Personnel Act (IPA) Mobility Program. 
Her research is primarily focused on the use of data science methods and digital data to advance health equity. She has published extensively in peer-reviewed literature about opportunities and challenges involved in the use of data from social media, search engines, mobile phones, and other digital technologies for public health surveillance.  
Her work approaches health equity from multiple angles, including increasing representation of communities typically underrepresented in data science through programs like Data Science Africa and AIM-AHEAD; addressing bias in health data and algorithms; and using data and policy to advance racial equity. She has collaborated with local departments of health in the U.S. to improve disease surveillance systems, international organizations like UNICEF and UNDP, and served as a Data & Innovation Fellow in the Directorate of Science, Technology, and Innovation (DSTI), The President's Office, Sierra Leone. 
Nsoesie was born and raised in Cameroon. 
Nsoesie completed her PhD in Computational Epidemiology from the Genetics, Bioinformatics and Computational Biology program at Virginia Tech, and her PhD dissertation, Sensitivity Analysis and Forecasting in Network Epidemiology Models, at the Network Dynamics and Simulations Science Lab at Virginia Tech BioComplexity Institute. After postdoctoral associate positions at Harvard Medical School and Boston Children's Hospital, she joined the faculty of the Institute for Health Metrics and Evaluation (IHME) at the University of Washington.