Petitioner Larry Thompson, Supported by Amicus Brief Filed by Center for Antiracist Research, Wins SCOTUS Civil Rights Case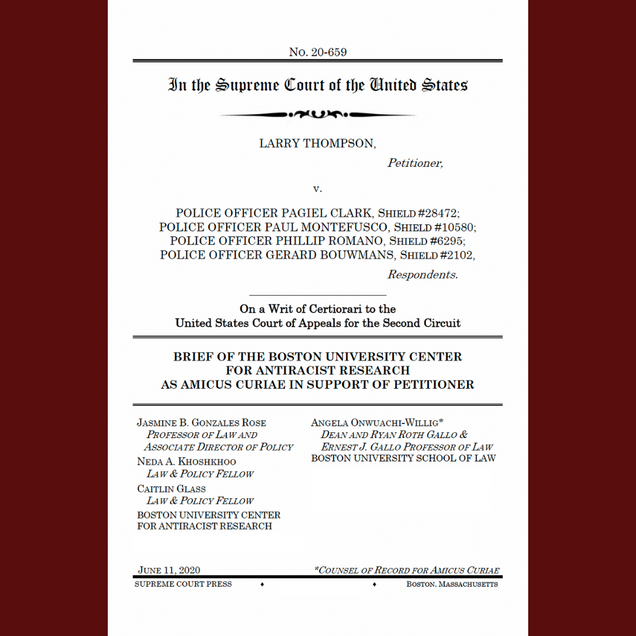 The U.S. Supreme Court has rejected the "indications-of-innocence" standard, which clears a path for people who have been targeted by false criminal charges that are later dismissed to seek police accountability under federal civil rights law. This is one important step in clearing the many hurdles to addressing racialized police misconduct.
In June 2021, we filed an amicus brief in Thompson v. Clark explaining that there is a history of police pursuing false charges like "resisting arrest" to cover up their own misconduct—particularly against BIPOC. Under the "indications-of-innocence standard" a person could not seek redress under federal civil rights law if the charges against them were ultimately dismissed. This approach ignored the serious harms that come with being falsely charged, particularly for BIPOC, even if the charges are later dropped.
On April 4, the Supreme Court rejected the "indications of innocence" standard and held that a person seeking federal civil rights redress for being falsely charged need only show that their prosecution "ended without a conviction." Mr. Thompson satisfies this standard and will now have an opportunity to pursue his claim.
For more information about why this case is important for racial justice, check out the links below.
Amicus Brief                                         Op-Ed in The Globe
Feature in BU Today                           Op-Ed in BU Today