Center for Antiracist Research Announces Center Affiliates Program
The Center for Antiracist Research at Boston University is assembling one of the largest networks of scholars and aspiring scholars studying racism and antiracism in the world. This interdisciplinary network of faculty and graduate students from Boston University and colleges and universities around New England bring their expertise and unique disciplinary perspectives towards the goal of investigating and dismantling racism at multiple levels, from the structural to the interpersonal.
Introducing the Affiliates Program which is foundational to the Center for Antiracist Research, that launched on July 1, 2020 with Andrew W. Mellon Professor in the Humanities, Dr. Ibram X. Kendi, at its helm. The Center is working to effect real change upon the lingering problem of racial inequity and injustice, through four pillars of work: Research, Policy, Narrative, and Advocacy. The Center affiliates will be plugged into each of these pillars based on their area of study, interests, and expertise.
 Dr. Rob Eschmann, the Assistant Director of Research at the Center for Antiracist Research, is overseeing the development of the Affiliates Program. Under his leadership, the Center has assembled a strong cohort of scholars and graduate students.
"I'm most excited about the opportunities affiliates will have to integrate with other Center initiatives," said Dr. Eschmann, who is an assistant professor of social work at BU. "From getting involved with justice-centered work through the Policy Pillar, to translating research findings for general audiences through the Narrative Pillar, the Affiliates Program will be central to the work coming out of the Center."
Affiliates will be able to participate in the Center's signature research & policy teams, works-in-progress colloquia, and networking events. Affiliates will be invited to participate in public scholarship workshops designed to train faculty to increase public engagement around their research interests and expertise, including converting research into media pitches, creating connections with editors and producers, securing literary agents, and developing book proposals for trade press books. Affiliates will also have the opportunity to pitch op-eds based on their research to The Emancipator, a new independent media platform announced last week. The Emancipator is a collaboration between the Center for Antiracist Research and Boston Globe Opinion, to reimagine the abolitionist newspapers of the 19th century, and to reframe the national conversation on racial justice.
The inaugural cohort of 147 affiliates is composed of faculty and graduate students who are studying or interested in studying racism and antiracism in their respective fields. While around 62% of the affiliates are from Boston University, many other affiliates are from neighboring institutions in the New England area, including Harvard University, Lesley University, Northeastern University, Suffolk University, Tufts University, Boston College, and Brandeis University. Some of the areas of expertise represented in this group include sociology, education, law, humanities, history, political science, social work, medicine, epidemiology and psychology.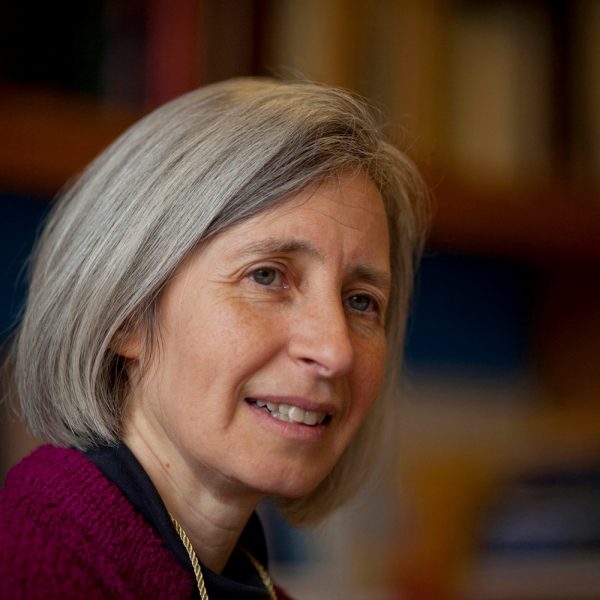 "Working against racism is a responsibility for anyone who hopes to redeem the unfulfilled promises of the Constitution, human rights, and human conscience," said affiliate Martha Minow, the 300th Anniversary University Professor at Harvard Law School, when asked why this work is important. "My own work as a teacher, scholar, and advocate looks to law and social sciences to address ongoing inequalities of opportunities and rights enforcement in this nation founded in slavery. I know the Center will offer more tools and perspectives as well as community to advance this work."
"I was excited to get involved with the Center as an affiliate once reading how interdisciplinary the scope of anti-racism research is," said Shaunesse' Jacobs, a doctoral student at Boston University's School of Theology. "As an affiliate, I feel encouraged to find an additional community from which to learn and participate in world-changing conversations." Ms. Jacobs' research focuses on healthcare equity for Black birthing people, and ways that Black religious institutions can engage in that fight for equity, and she hopes her affiliation with the Center will provide her with "more tools to approach the fight for Black birthing people's lives and wellbeing."
The mission of the Boston University Center for Antiracist Research is to convene researchers and practitioners from various disciplines to figure out novel and practical ways to understand, explain, and solve seemingly intractable problems of racial inequity and injustice. We foster exhaustive racial research, research-based policy innovation, data-driven educational and advocacy campaigns, and narrative-change initiatives. We are working toward building an antiracist society that ensures equity and justice for all.
Apply here to join our network of affiliated faculty & graduate students.
Press:
Kora Fernandez, skfern@bu.edu