Merry White
Faculty Profiles
Merry White
see fieldwork photos
Professor & Associate Chair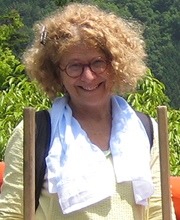 Office: 232 Bay State Road, #410A
Office Phone: 617-353-7711
E-mail: corky@bu.edu
Fall 2018: TR by appointment
Dr. Merry White returns to Japan often to continue research in contemporary social and cultural topics. She presently is engaged in research on urban social spaces and social change in Japan, particularly on the history of the cafe. Her teaching includes courses on Japanese society, women in Asia, food and culture, and the anthropology of travel and tourism.
Dr. White's past work includes books on Japanese education (The Japanese Educational Challenge, Free Press), internationalization (The Japanese Overseas, Free Press and Princeton UP), adolescence and popular culture (The Material Child, Free Press and University of California Press), and family and social policy (Perfectly Japanese, University of California Press). She has also published work on education and international development, women in Japan, and even two cookbooks, Noodles Galore and Cooking for Crowds (both Basic Books). In addition, her work includes essays on food and culture published in Gastronomica, (University of California Press), and in other media.
In 2012, Dr. White's latest book, Coffee Life in Japan, was published by University of California Press. She subsequently received the Japan Society's John E. Thayer Award, which annually recognizes significant achievements by an individual or institution in the field of U.S.-Japan relations. In addition, the book received Association for the Study of Food and Society recognition as "one of the best two publications of 2013."
Development from the "grounds" up: coffee for schools in rural Cambodia
In 2002–2003, while resident in Kyoto and conducting research on the social history of cafes in Japan, Dr. White learned of a project to build schools in devastated areas of Cambodia. When she also learned that coffee was the main crop of the area, and that it cannot be exported due to overplanting in Vietnam, she networked marketing experts with the farmers in Cambodia, and helped to start the export of Cambodian coffee to Japan. There are now eleven Japanese specialty roasting companies buying the coffee, and one in America. The blends are doing very well and the companies all donate a percentage of sales to community building. There are now about 220 elementary schools in the project and one of them, built by Richard Dyck, is named for the man who directed both Dr. White's and Mr. Dyck's dissertations, Ezra F. Vogel.
———
"On April 29th, the Japanese Government announced that the Order of the Rising Sun, Gold Rays with Neck Ribbon, will be conferred upon Ms. Merry White, Professor of Anthropology at Boston University, in recognition of her significant contributions to the development of Japanese studies and the introduction of Japanese culture in the United States of America.
"In order to study the contemporary society and culture of Japan, Professor White visits Japan almost every year.  She has recently focused her attention on social space and social changes in urban Japan.  Her many books cover the areas of education,  internationalization, youth and popular culture, family/social policy and women in Japan.  In 2012, she received the John E. Thayer Prize from Japan Society Boston.
"In 1997, Professor White introduced a course in the anthropological study of food culture.  In 2002 and 2003, when she was a visiting professor at the Kyoto Center for Japanese Studies Professor White helped to start a project of importing Cambodian coffee into Japan.  In this project, Cambodian farmers and exporters are linked in a network.  Eleven Japanese companies and one American company have imported Cambodian coffee beans through the project.  Funds obtained from this project were used to construct elementary schools in Cambodia. In 2012, Professor White published Coffee Life in Japan, a study of the place of coffee in Japanese society, which began over 130 years ago.
"In contemporary American food life, Japan has become tremendously popular, thanks in part to Professor White's contributions.  She has written prolifically on Japanese culture in newspaper articles and in magazines, most recently in an article in the Boston Globe introducing many café places in Kyoto.  She has also been featured in a television series about Asian cuisine, called Culinary Asia, for the Discovery Channel. In 2007, she acted as a moderator for an event organized by the Consulate General of Japan in Boston, "Dining Diplomacy: Japanese Cuisine and American Taste".
"In light of these contributions, the Government of Japan acknowledges Professor Merry White as an appropriate person to receive the Order of the Rising Sun, Gold Rays with Neck Ribbon and is delighted to announce the decoration."
View Dr. White's CV
Courses
AN 344/744 Modern Japanese Society: Family, School, and Workplace
AN 345/745 Moving Experiences: Cultures of Tourism and Travel
AN 308/708 Food, Culture, and Society
AN309/709 Boston: An Ethnographic Approach
AN 505 Asian Development: The Case of Women
Education
PhD Harvard University
AM Harvard University
BA Harvard University
Professor White's books are available here.
Follow Professor White on her twitter account: @merrycorkywhite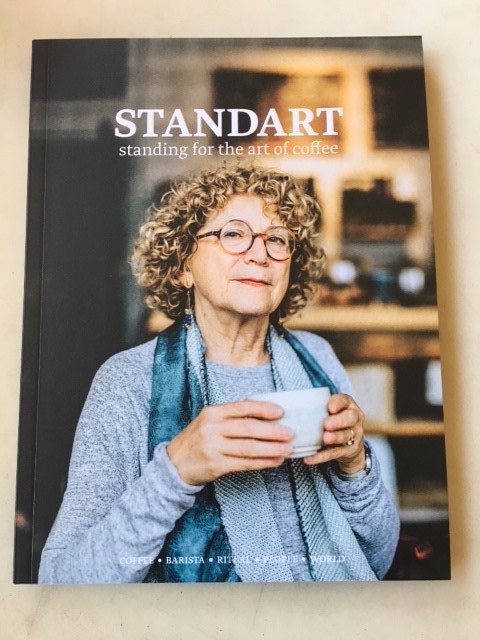 Online Articles