MA in Preservation Studies
The Preservation Studies Program trains students for productive careers working in historic preservation and the stewardship of cultural resources and heritage. Boston and New England have historically stood out as leaders of the national historic preservation movement. Successful, environmentally minded stewardship is part of the institutional DNA of Boston University, and the Preservation Studies Program draws inspiration and vitality from this rich context. Preservation requires careful reflection on cultural values, place and identity, underrepresented heritage, community, social and political narratives, meaning and memory, adaptive reuse, and global trends. We stimulate students to think critically about principles and processes, as well as diversity and equality, and to allow for decisions that support sustainability in managing change.
For latest updates follow us on Twitter or Preservation News.
Student Work | Capstone Research | Internships
Students in the program learn preservation in the classroom and through hands-on preservation planning, historical research, and exploration. Preservation is a multi-disciplinary field, and our students study the built environment, cultural landscape and sustainable heritage management through courses taught by leading experts who teach in departments across the University and numerous professionals who do amazing work in the regional, national and international preservation field. Class projects, studios, workshops, student research and Capstone projects take advantage of the tremendous scope of preservation activity in the region and beyond, from large-scale regional initiatives to grassroots neighborhood efforts in cities and towns, while exploring global comparative perspectives and research opportunities. Our preservation internships provide experiences of practice in the field and are generally done in the summer before the last semester of class work, or during the last semester.
Our Program integrates the Preservation Studies Lecture Series and Round Tables, Preservation Field Trips, guest lectures, and site visits during courses, or visits to preservation practices and firms, into the MA experience. Drawing upon the traditions of its vibrant preservation locality, Boston University itself has a long history of inventively readapting historic buildings to house its students and faculty; the University was founded in 1869 in two adaptively reused Beacon Hill townhouses adjacent to the Boston Athenaeum and Charles Bulfinch's Massachusetts State Capitol.  We have been preserving buildings before it became an academic program. The Preservation Studies Program draws inspiration and vitality from the rich context of stewardship and practice in Boston and New England.
Preservation News | Twitter | Graduate Student Association
Follow the Preservation Studies Program's latest news, events and updates on preservation theories on Twitter.  To learn more about our program, community, and AMNESP at large, please see the most recent edition of The Boston Americanist , our annual newsletter. Our Graduate Student Organization fosters collegiality and creative thinking, scholarship, community networking and support for AMNESP and Preservation Studies graduate students.
Careers | Alumni
The Preservation Studies Program has educated hundreds of preservation professionals. Boston and New England have historically stood out as leaders of the national historic preservation movement and as influencers on the global stage. Graduates of the Program have gone on to distinguished leadership positions in preservation. The Program's national and global network through its faculty and alumni is among its greatest strengths. In particular, our network within the Boston and New England communities directly supports our courses, student research projects, and internships. Interviews with our distinguished alumni can be found under our Alumni Spotlights.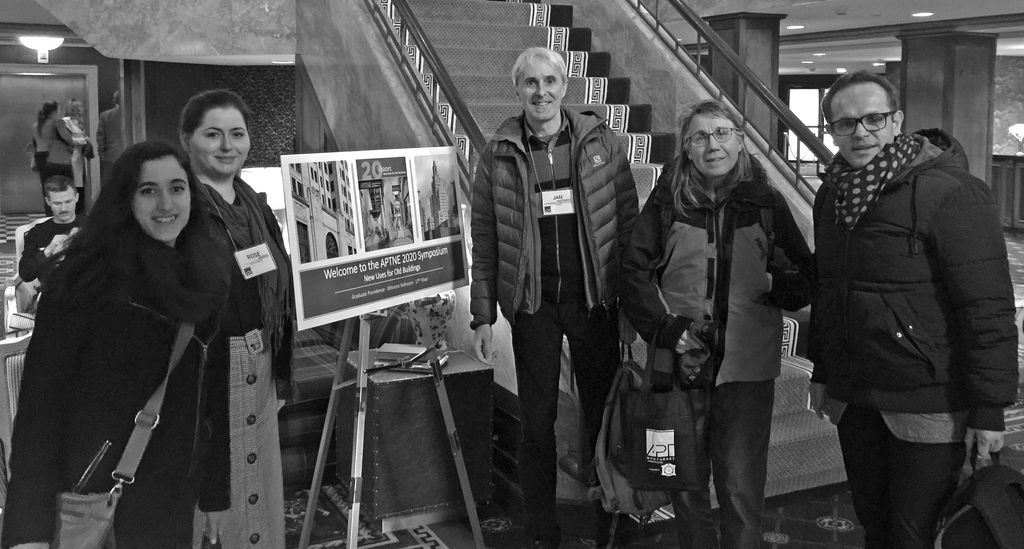 Admissions | MA Requirements | Dual MA/JD | Financial Aid
Students complete 12 courses (48 credits) in three full-time semesters for the MA Requirements, with a mix of core courses, electives, concentration courses, a research project and internship. In addition to the core requirements we offer a choice of six concentrations, each emphasizing specific knowledge and perspectives, including: Archaeology; Planning; Architectural History; Museum Practice; American and New England Studies; and History.
The Program also offers a dual JD/MA degree in law and preservation studies that allows students to combine a law degree (Juris Doctor) and a master's degree in Preservation Studies. 
If you have any questions or are planning to be in Boston and would like to arrange a campus visit, please call (617) 353-2949 or email amnesp@bu.com. We would be happy to meet with you and arrange for you to speak with faculty and students in the program. Financial Aid information can be found here.
Applicants should have a BA and demonstrated interest in the fields that contribute to historic preservation. Our three-semester MA in Preservation Studies program accepts applications for both Fall or Spring start dates. Deadlines can be found on the Admissions page.