Posted on March 2023
Wear BU gear
One of the easiest ways to show your BU spirit is by wearing it. Sporting BU's signature red alongside the iconic Terrier logo is sure to help fellow alumni to spot you in the wild. You can show your pride by pulling out an old sweatshirt or modernizing your style with new pieces from BU's spirit shop.
Attend BU sporting events
Nothing shows Terrier pride quite like cheering for a BU win at Agganis Arena. Whether it's hockey, basketball, soccer, or squash—attending a game is one of the most exciting ways to support your BU community. Live outside Boston? Get in on the fun by checking BU's composite schedule to see when a BU team is playing near you.
Attend a regional event
Regional events allow you to connect with local Terriers. From Singapore to Chicago, there are events all across the globe. Events can range from industry-specific networking opportunities to casual meetups for lunch or drinks. If you can't attend in person, there are plenty of online and hybrid webinars, lectures, and discussions you can go to instead. To find upcoming events near you, visit our Upcoming Events page.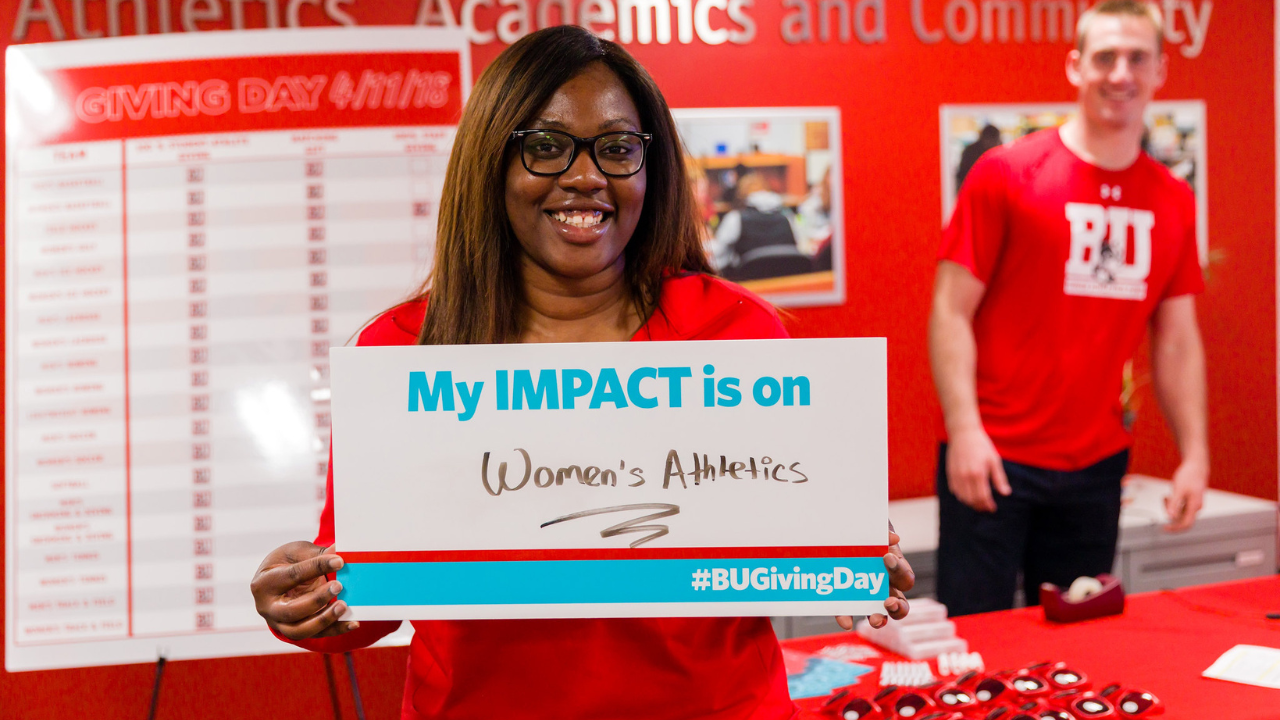 Become a Giving Day ambassador
BU's Giving Day allows alumni, parents, students, and staff to give back and make an impact on the BU community. As a Giving Day ambassador, you'll be tasked to motivate friends and family to donate to the BU cause that makes you #ProudtoBU. You'll be given a custom link and ample resources to show your BU spirit throughout the day. A leaderboard will track each ambassador's progress and the top earning ambassadors will win an additional prize for their favorite cause on campus! Sign up before Giving Day.
Volunteer with Global Days of Service
Throughout the month of April, BU alums from all over the world come together to volunteer their time and energy for hundreds of non-profit organizations. With opportunities ranging from coastal clean-ups, to community meal preparation, letter writing, and more—Global Days of Service offers you the ability to support your community while connecting with fellow Terriers. Over the past 14 years, Global Days of Service volunteers have helped serve over 263,000 hours.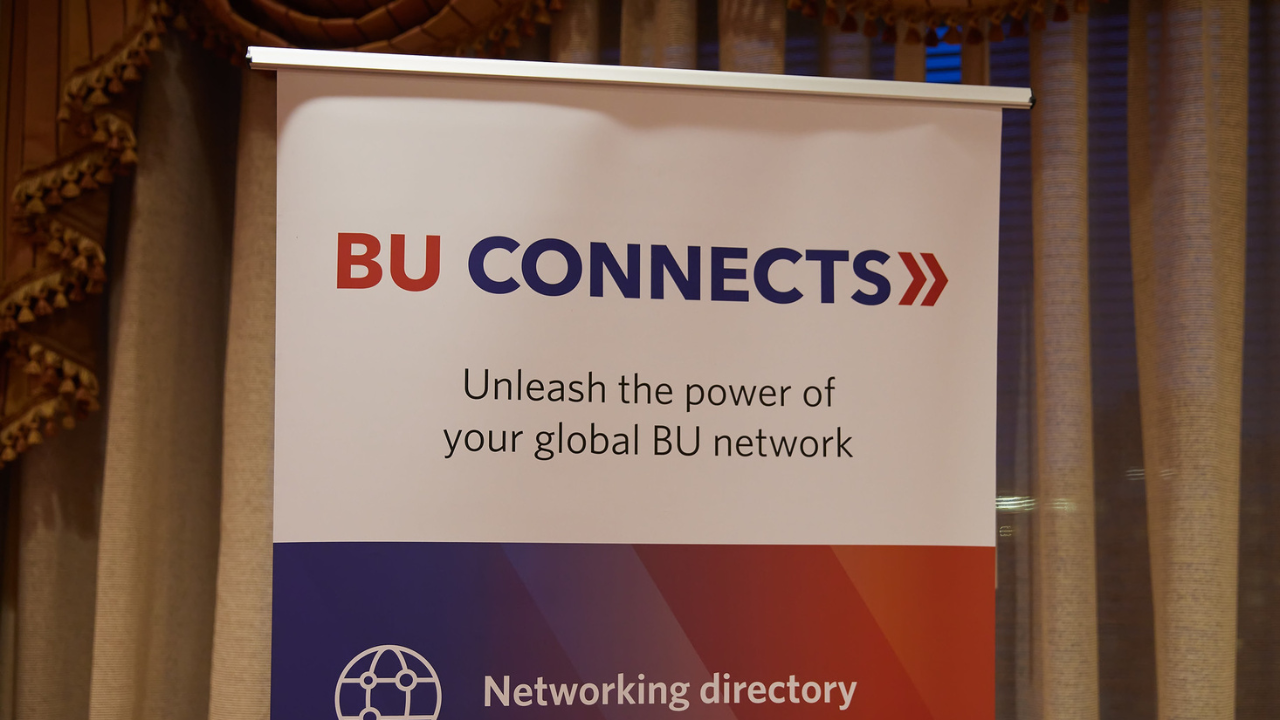 Support fellow Terriers on BU Connects
Take advantage of BU's global community by joining BU Connects, the exclusive personal and professional networking platform for BU faculty, staff, students, and alumni. A key element of BU spirit is the desire to support fellow Terriers. On BU Connects, you can connect with over 20,000 members and share tips, resources, jobs, and more. Download the BU Connects app to stay updated on job postings, potential mentorships, and opportunities in interest and affinity groups.
There are many tried and true ways to show your Terrier pride. Click the button below for more inspiration; and don't forget to tag #ProudtoBU/@bualumni across social media.