Posted June 2022
As the first music degree-granting program in the United States, BU's School of Music has a rich and impressive history. When first established, the music institute offered specific training, unlike any other school at its time, to hone the skills of aspiring musicians, composers, and vocalists. It was only after seeing its early success that other schools began to follow CFA's lead. Now, over a century and a half later, BU remains a leader in music education and development. Now, the School of Music has prepared over 400,000 students for professional careers, with proud CFA alumni performing in nearly every major symphony orchestra around the world.
To celebrate the 150th anniversary of one of BU's most historical and impactful schools, we've highlighted 10 CFA alums who are making Boston and the School of Music proud.
Uzo Aduba (CFA'05)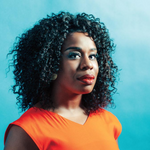 While she is now better known for acting rather than music, Aduba graduated from the School of Music in 2005. In 2014 & 2015, She won a pair of Emmy Awards for her performance as "Crazy Eyes Warren" in Orange Is the New Black. Aduba also competed on the track team during her time at BU.
Samuel Adler (CFA'48)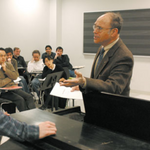 Both a Composer and a Conductor, Samuel Adler currently has more than 400 published works in all types of media. Over the years, he has received a plethora of awards and recognition for his talents, including a 1984 Guggenheim Fellow for Music Composition. In 2008, Adler was inducted into the American Classical Music Hall of Fame.
Missy Mazzoli (CFA'02)

Highly acclaimed for her chamber, orchestra, and operatic work, Mazzoli is a renowned composer. She was previously named the Composer-in-Residence for Opera Philadelphia, Gotham Chamber Opera, and Music Theatre-Group. Her work has been performed by dozens of professional groups across the country, and her composition "Vespers for Violin" was nominated for a Grammy in 2019. She won the Music Critics' Association of North America Award for Best New Opera in 2017.
Lan Shui (CFA'90)
This Chinese-American Conductor served as the Music Director of the Singapore Symphony Orchestra. While he originally dreamed of being a violinist, his focus on conducting also led him to become Chief Conductor of the Copenhagen Philharmonic and an Artistic Advisor for the National Taiwan Symphony Orchestra.
Morris Robinson (CFA'01)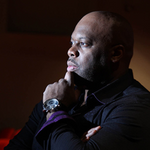 An All-American college football player turned opera singer, Robinson is a Grammy Award-winning bass who has received much praise for his performances at the Metropolitan Opera, Boston Lyric Opera, National Symphony Orchestra, and Chicago Lyric Opera. Robinson gained additional notoriety after being featured on the recording of Mahler's Symphony No. 8 ("Symphony of a Thousand") with the Los Angeles Philharmonic. Robinson was the second person named artist-in-residence for the Atlanta Symphony Orchestra and, in 2017, was named an artistic advisor for the Cincinnati Opera.
Sandra Nicolucci (Wheelock'77, CFA'68, CFA'69)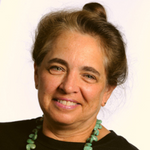 Currently serving as Principal of Music Education Consulting, Nicolucci strives to better school music programs and their curriculum development. She is also an active member of the Massachusetts Music Educators Association and Former Director of Fine Arts for Wellesley Public Schools. Nicolucci has been awarded the Boston University's Distinguished Alumna Award and the National Music Foundation's American Music Education Initiative Award for her work in music education.
Joseph Pereira (CFA'96)
Since 2008, Pereira has been the principal timpani/percussionist for the Los Angeles Philharmonic. Additionally, he continues to impress as a three-time Grammy-nominated composer and a teacher for USC's Thornton School of Music, Aspen Music Festival, and the Music Academy of the West.
Michelle Johnson (CFA'07)

Hitting high notes across the country, Johnson has received equally high marks for her vocal talent. The Soprano was the 2011 Metropolitan Opera National Council Winner and has since performed with the Opera Company of Philadelphia, Opera Santa Barbara, and the Boston Philharmonic.
Kenneth Schaphorst (CFA'90)
Schaphort is a professional in all things Jazz. Earning his Doctorate of Musical Arts from BU, he currently serves as Chair of Jazz Studies and Improvisation for the New England Conservatory and is a proud founding member of the Jazz Composers Alliance.
Anthony Tommasini (CFA'82)

After a career change from music education to freelancing as a music critic for the Boston Globe, Tommasini became the chief classical music critic of The New York Times, where his career spanned nearly four decades and earned him global recognition for his writing. Additionally, Tommasini recorded two Virgil Thomson records and has written multiple books. After earning his Doctor of Musical arts in 1982, Tommasinin won the 1998 Boston University School of Music Distinguished Alumni Award.