Posted May 2021 | Updated May 2023
In honor of Pride Month, we've curated a captivating collection of LGBTQIA+ themed books and movies, handpicked by our beloved Terrier community. Whether you're seeking heartfelt poetry, easy beach reads, timeless cult classics, or thought-provoking documentaries, we've got you covered. Join us as we delve into the vibrant tapestry of Queer narratives, exploring the realms of literature and cinema that have touched the hearts of your fellow alumni. Discover the movies that your classmates are flocking to and the books they are immersing themselves in this month, as we collectively revel in the spirit of Pride and all that it represents.
Please note the submission window is closed.
Books
You Should See Me in a Crown
Leah Johnson
If you are looking for a funny and heartwarming coming-of-age novel, look no further. You Should See Me in a Crown might belong to the "young adult" section of the library, but there is much to learn from protagonist Liz Lighty and her being "too black, too poor and too awkward to shine in her small, rich, prom-obsessed midwestern town."
From our alum: "Leah Johnson is a fantastic Queer, Black #ownvoices author."
Rainbow Revolutionaries: 50 LGBTQ+ People Who Made History
Sarah Prager (CAS'08)
Bold, colorful, and educational, Rainbow Revolutionaries is a pop-culture-infused illustrated biography-collection that brings to life 50 LGBTQIA+ pioneers. Through vibrant and engaging descriptions, BU alumna Sarah Prager celebrates the people that have made today possible. Great collection to inspire younger readers, as well!
Queer, There, and Everywhere: 23 People Who Changed the World
Sarah Prager (CAS'08)
Alumna Sarah Prager, once again, creates an accessible and colorful book meant to educate people of all ages. Queer, There, and Everywhere is a short collection narrating the story of 23 people who fought, created, and loved on their own terms.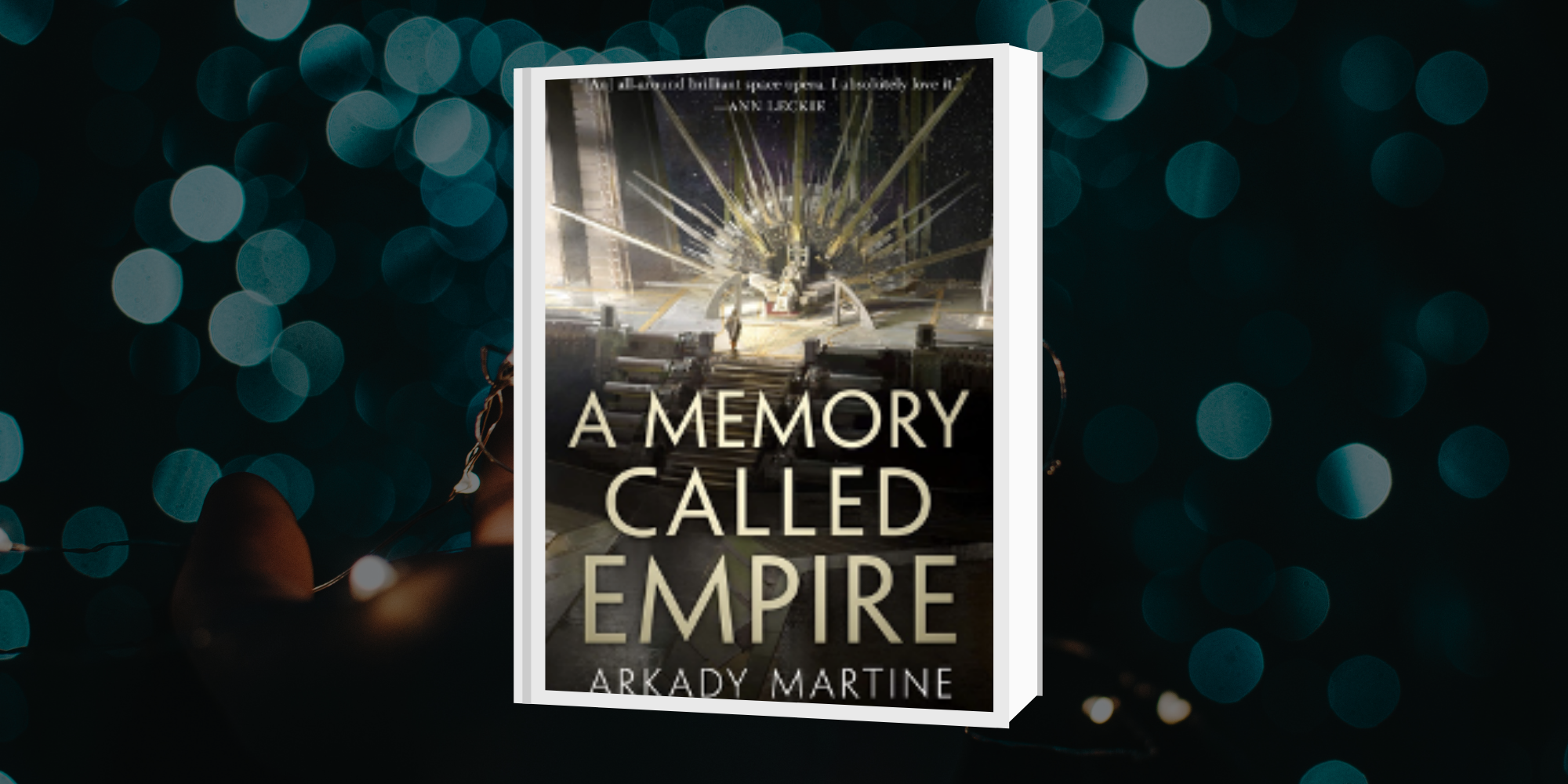 A Memory Called Empire
Arkady Martine
Don't judge a book by its cover, especially if it belongs to A Memory Called Empire. This fascinating space opera might not seem like your typical LGBTQIA+ read. Still, through its heart-racing narrative and multifaceted characters, A Memory Called Empire shows how diversity prospers in the sci-fi genre.
From our alum: "This book isn't only a great science fiction novel, but it's also a murder mystery that deals with important topics such as colonization and the struggle of personhood. It also has tons of Queer representation!!!"
A Single Man
Christopher Isherwood
A literature classic, A Single Man, is the frank and sympathetic portrayal of the life of a gay middle-aged Englishman living in Southern California in the mid-'60s. This fun and surprisingly sad book dives into the crude reality of what it means to mourn a loved one without losing the love for life.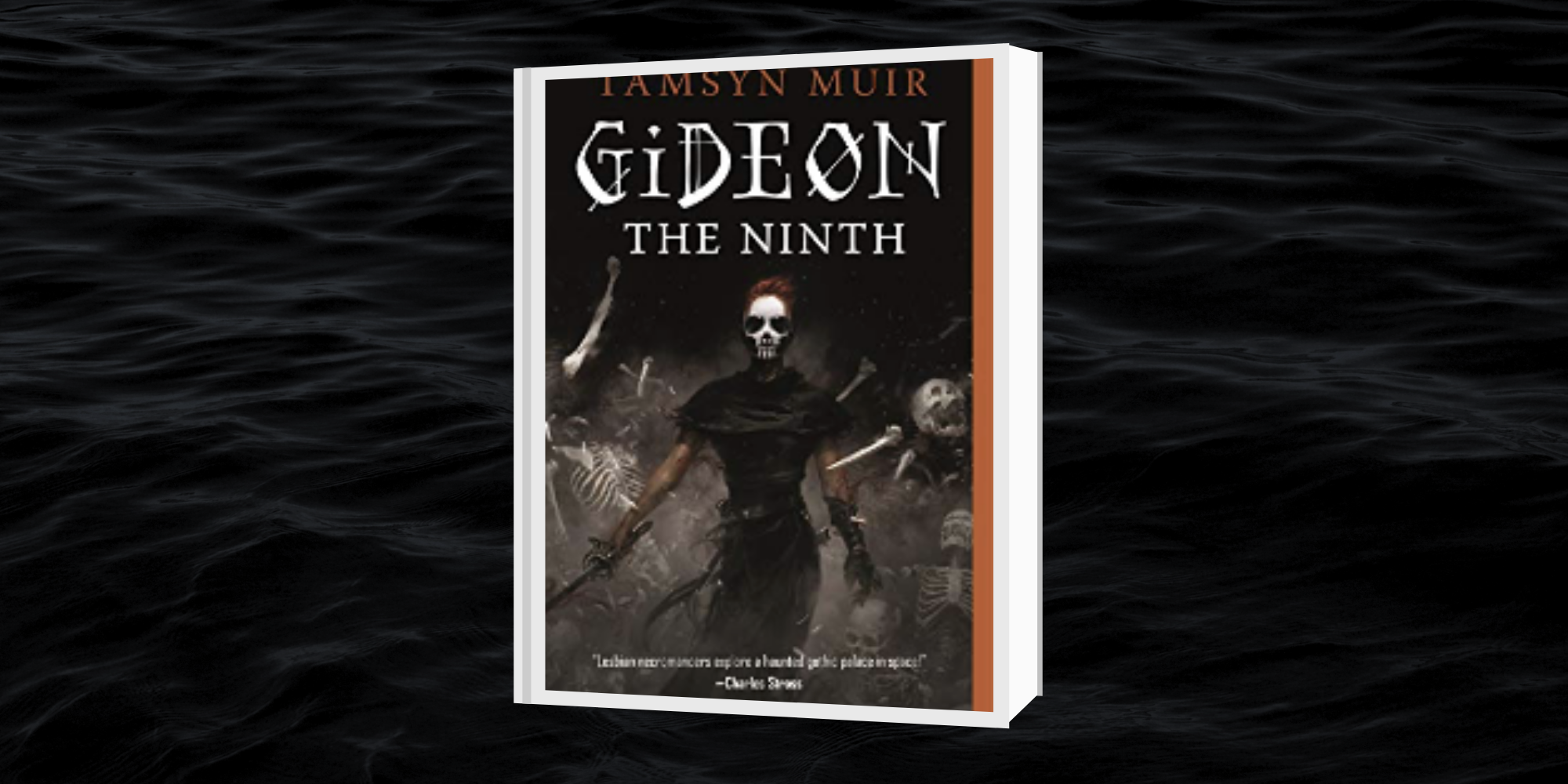 Gideon the Ninth
Tamsyn Muir
First in her "Locked Tomb" trilogy, Gideon the Ninth is a sci-fi novel set in a galactic empire of nine planets, each ruled by a noble house that practices its own unique type of necromancy. The mix of gothic horror and contemporary humor makes the LGBTQIA+ characters in this book even more exciting and compelling.
From our alum: "There has been a huge surge in Queer representation in sci-fi/fantasy novels, and honestly, it's past due."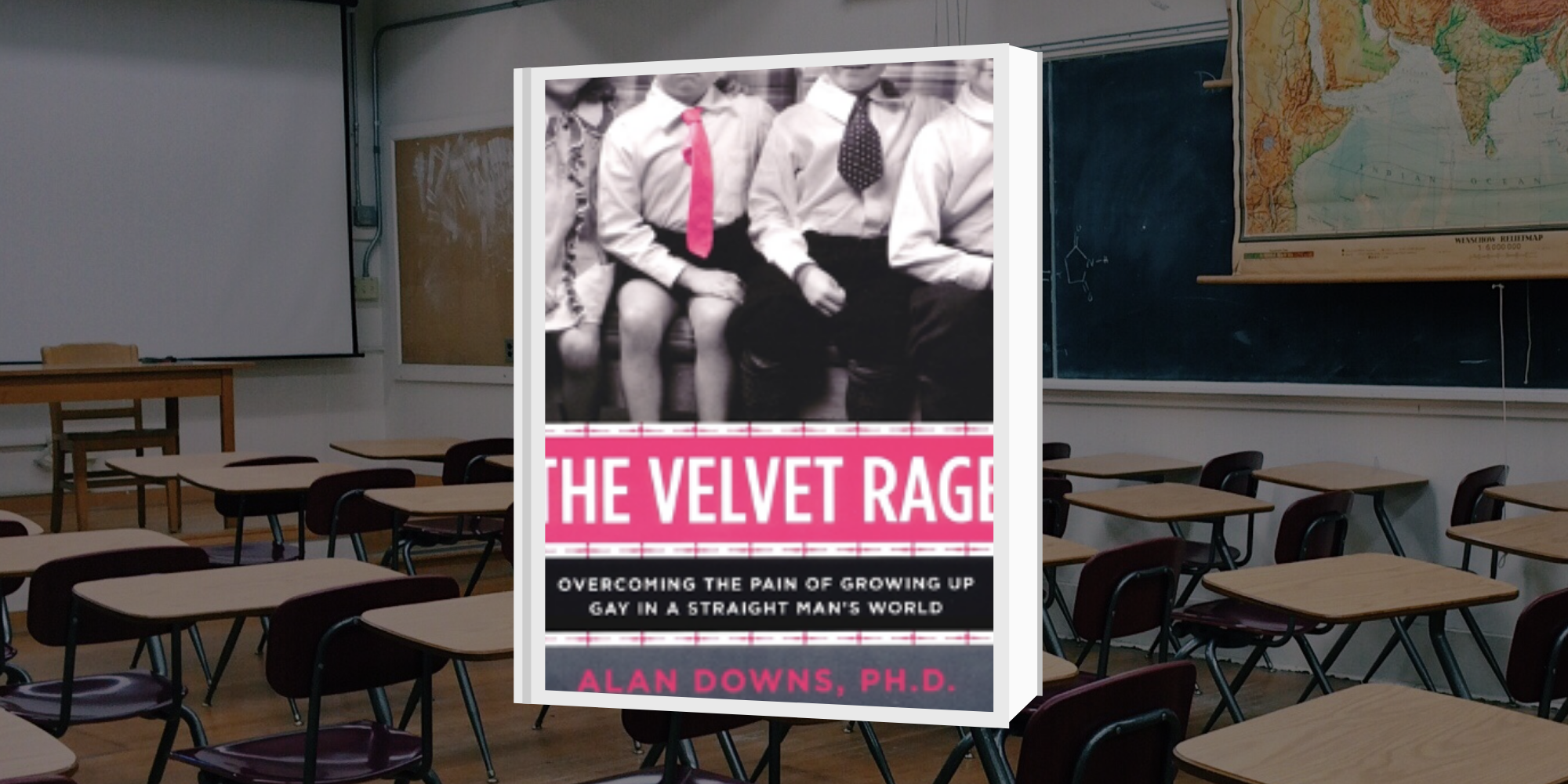 The Velvet Rage: Overcoming the Pain of Growing Up Gay in a Straight Man's World
Alan Downs
The Velvet Rage is a contemporary must-read. Profound and introspective, this empowering "self-help" book sheds light on what it means to be a gay man in a straight world—an informative social commentary on today's society and how to fully accept oneself.
Fun Home: A Family Tragicomic
Alison Bechdel
Funny and introspective stories come in all shapes and sizes. Fun Home is cartoonist Alison Bechdel's graphic memoir chronicling the complex relationship she had with her father. Although the cartoon form might confuse some, this book addresses important themes such as sexual orientation, gender roles, suicide, emotional abuse, dysfunctional family life, and the role of literature in understanding oneself and one's family.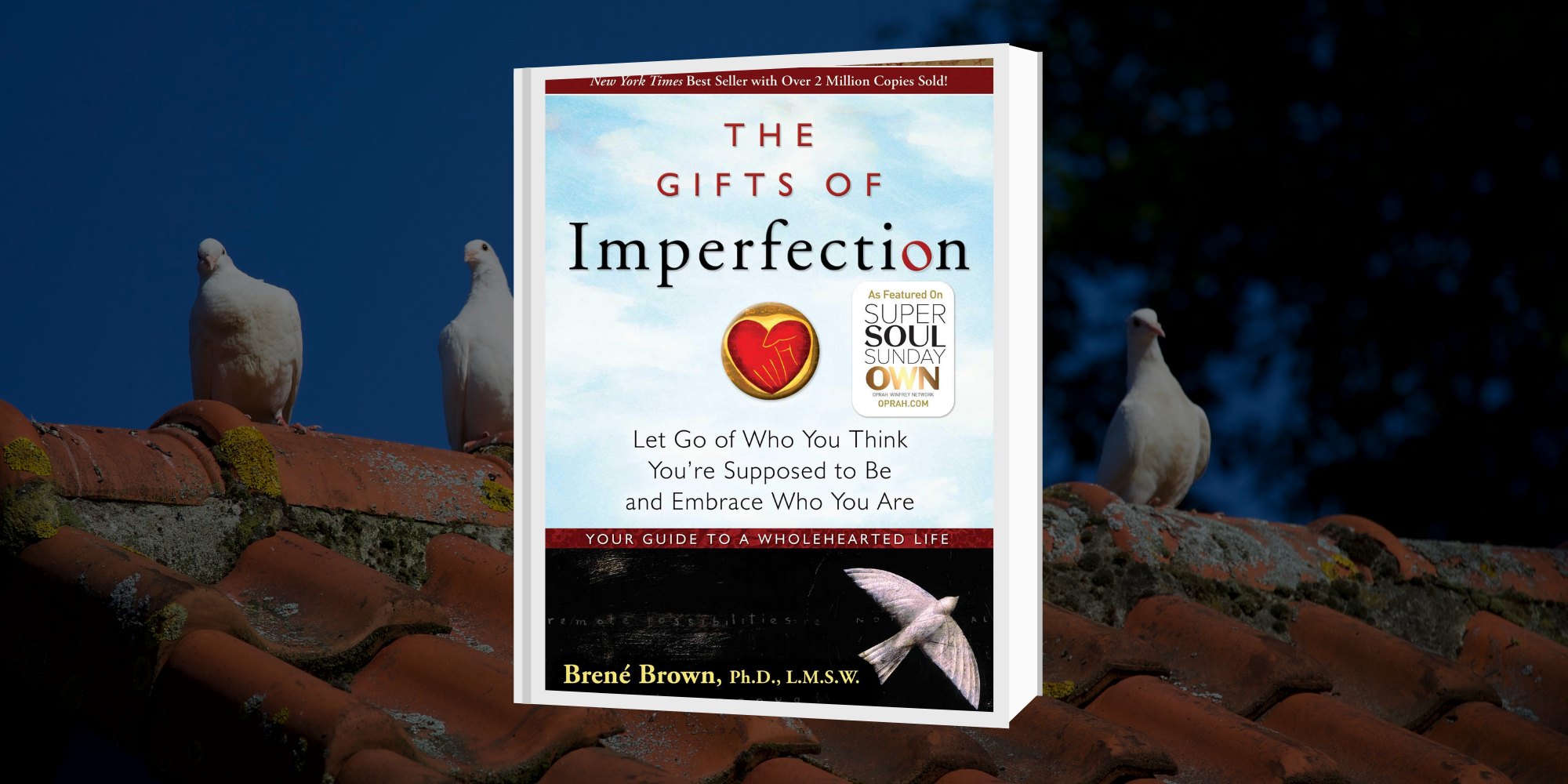 The Gifts of Imperfection
Brené Brown
Although not a strictly LGBTQIA+ narrative, The Gifts of Imperfection, by New York Times best-selling author and professor Brené Brown, offers a powerful and inspiring interpretation of what it means to be a perfectly imperfect person. Introspective and compassionate, this book is ideal for anyone willing to explore how to cultivate the courage, compassion, and connection needed to embrace imperfections and self-love.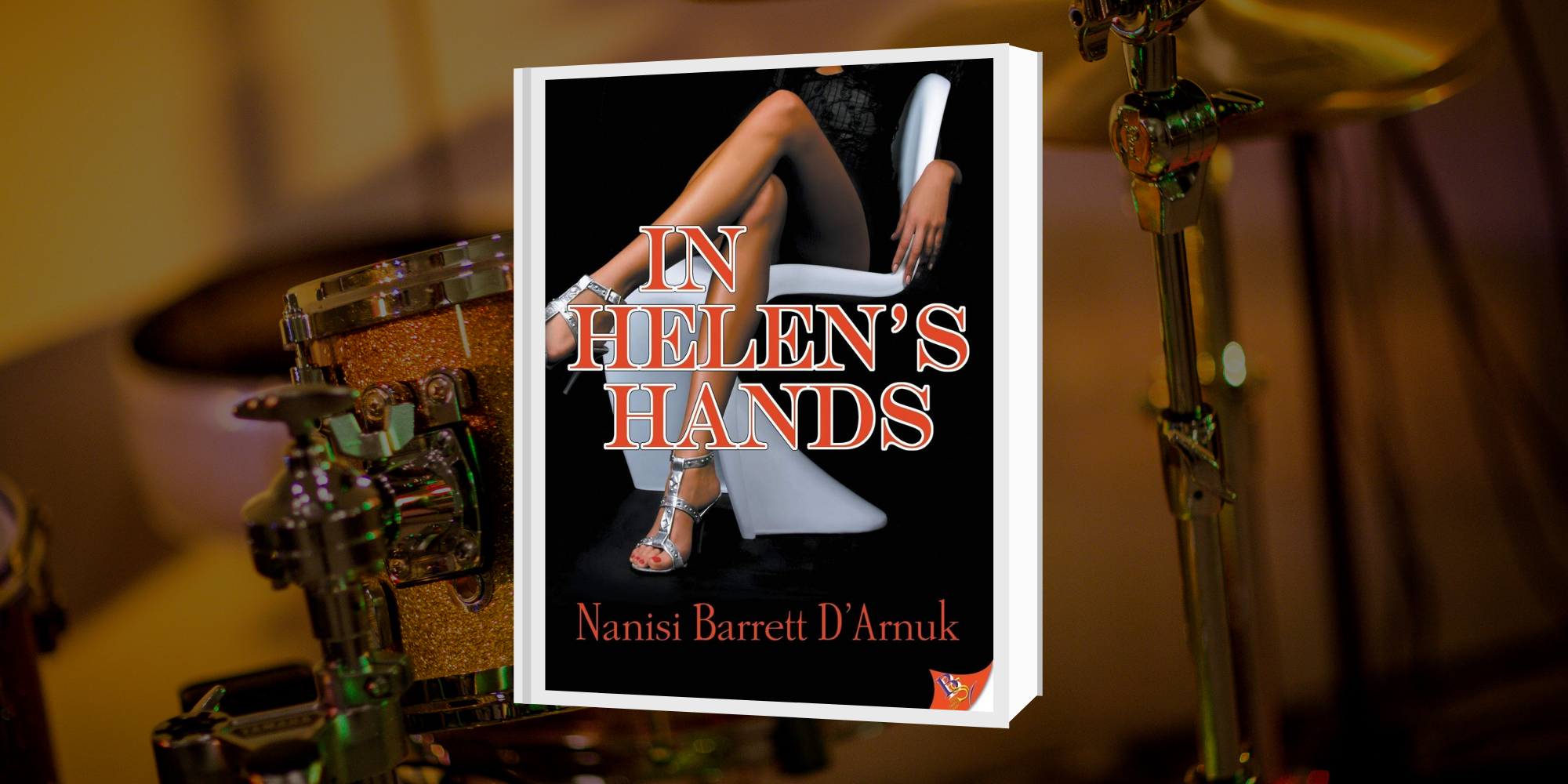 In Helen's Hands
Nanisi Barrett D'Arnuk (CFA '70)
In Helen's Hands is alumna Nasini Barrett D'Arnuk (CFA '70) latest romantic/erotica work. The protagonists of the book are world-renowned jazz player Helen Robins and employee Mickey who soon finds herself discovering herself through BDSM lifestyle.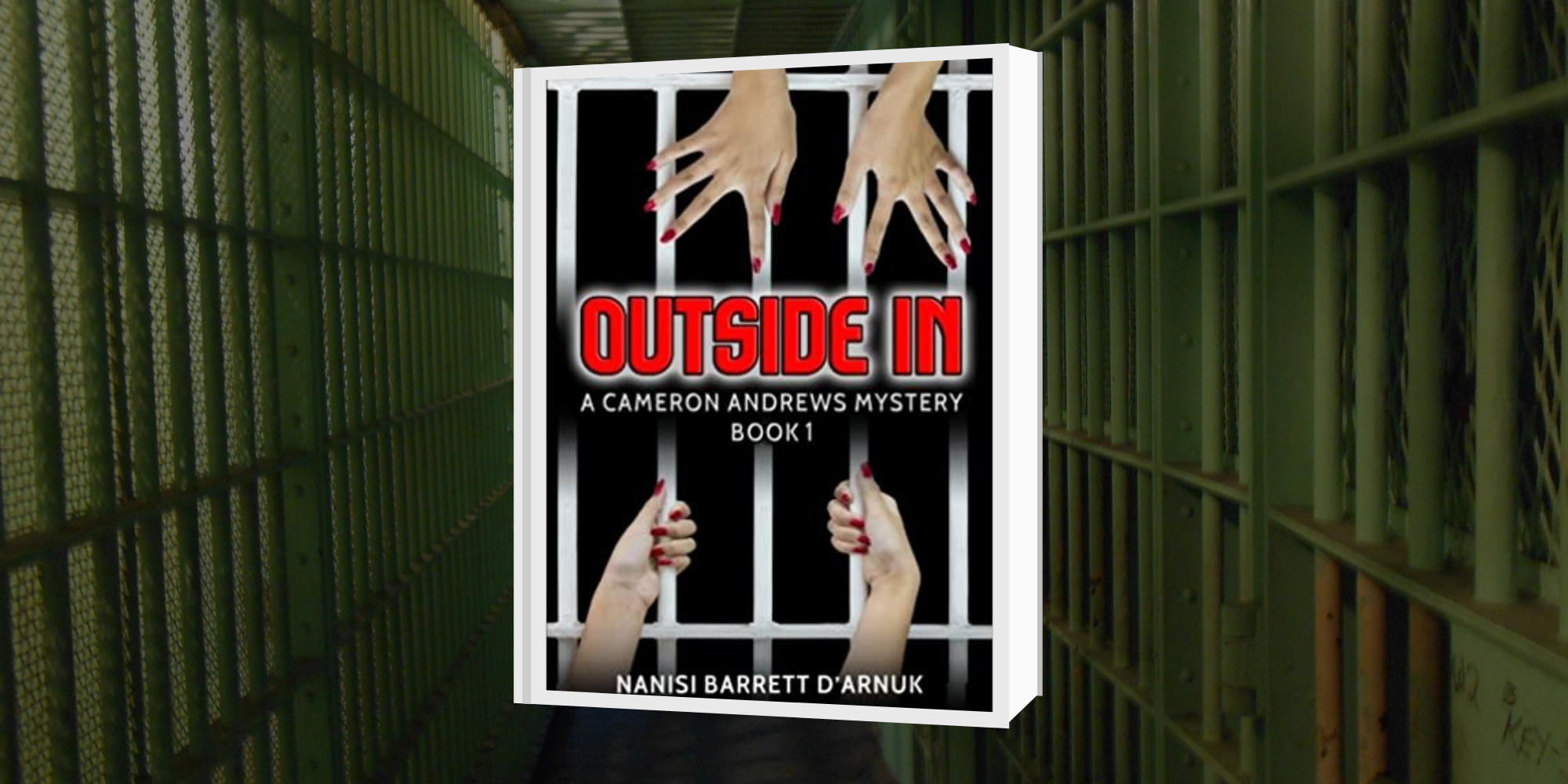 Outside In
Nanisi Barrett D'Arnuk (CFA '70)
Outside In, the first book alumna Nasini Barrett D'Arnuk (CFA '70) wrote in the "Cameron Andrews" series. The protagonist of this story is Cameron Andrews, a young undercover detective working for the Baltimore Police Drug Force. The plot of this intense and gritty murder mystery thickens once Cameron has to turn her life upside down and go undercover in an all-women prison to solve a heinous crime.
Undertow
Jazzy Mitchell
Undertow is the story of the difficult climb to success of Maggie Ambrose, a career politician who decides to come clean about her painful past and hidden sexuality before running for President of the United States. An engaging read, especially if you are a lover of flashbacks and hidden meanings.
From our alum: "This is a lesfic political fiction book released September 2020 about a lesbian career-politician running for president. Lesfic has evolved over the years, and the genre has expanded to represent lesbians to a much greater degree. Jazzy Mitchell, a pen name for Jodi Zeramby, has three other books published."
Coloring in Consciousness: A Mindfulness Coloring Book for All Ages Special Edition for LGBTQ+
Dr. Raja Gopal Bhattar (CAS '05)
Designed by BU alum Dr. Raja Gopal Bhattar, Coloring in Consciousness is a collection of original activities, reflection notes, and quotes designed to help you relax.
Movies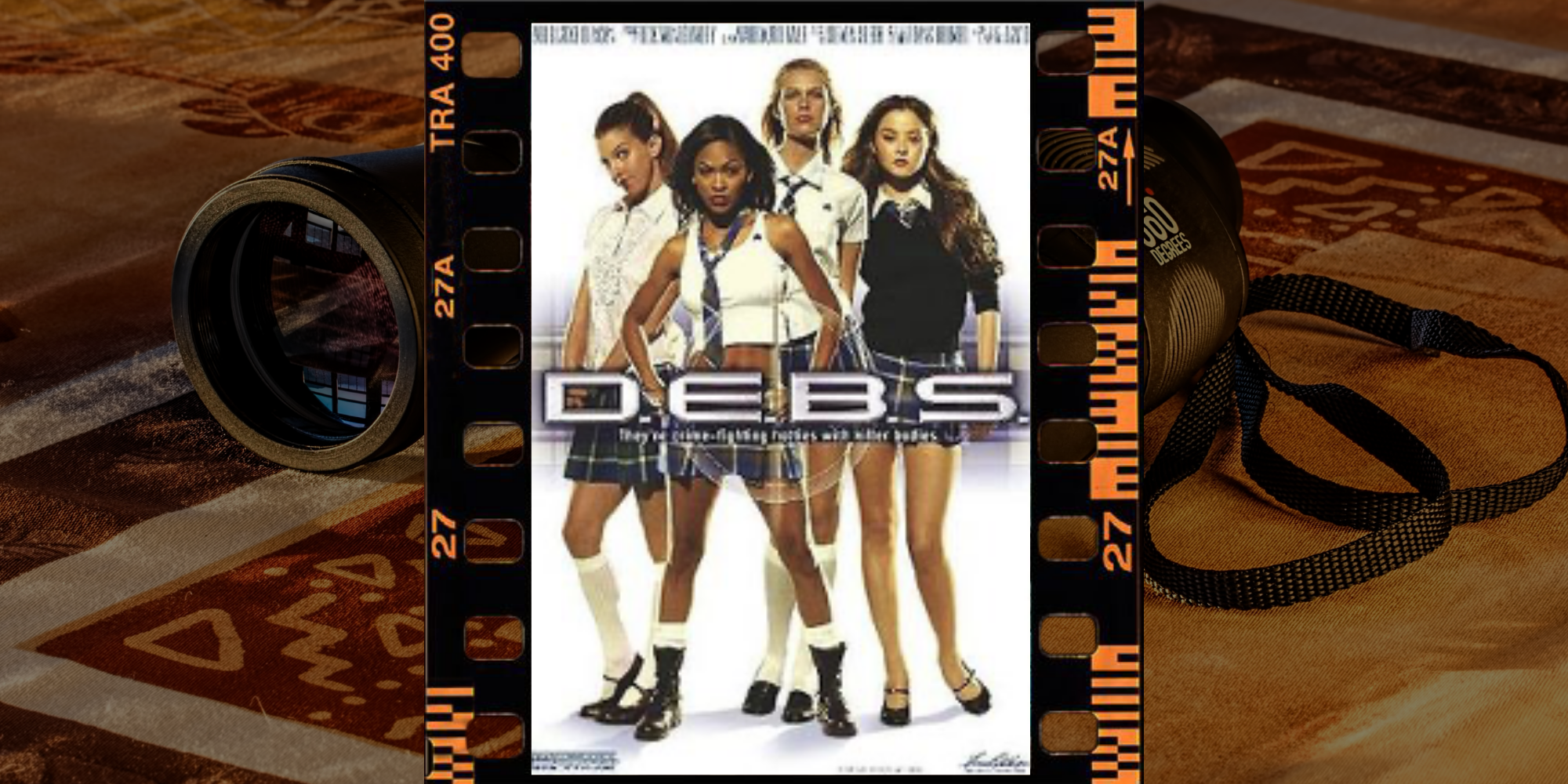 D.E.B.S (2004)
Written and directed by Angela Robinson, D.E.B.S brings girl-power energy to the male-dominated espionage genre. The movie's protagonists – squad leader Max, naive Janet, promiscuous Dominique, and artsy Amy bring a humorous and unexpected twist to the story.
From our alum: "This movie is very cheesy, but in a world where lesbian movies are dark or tragic, this one stands out for its lightness and low-budget good vibes."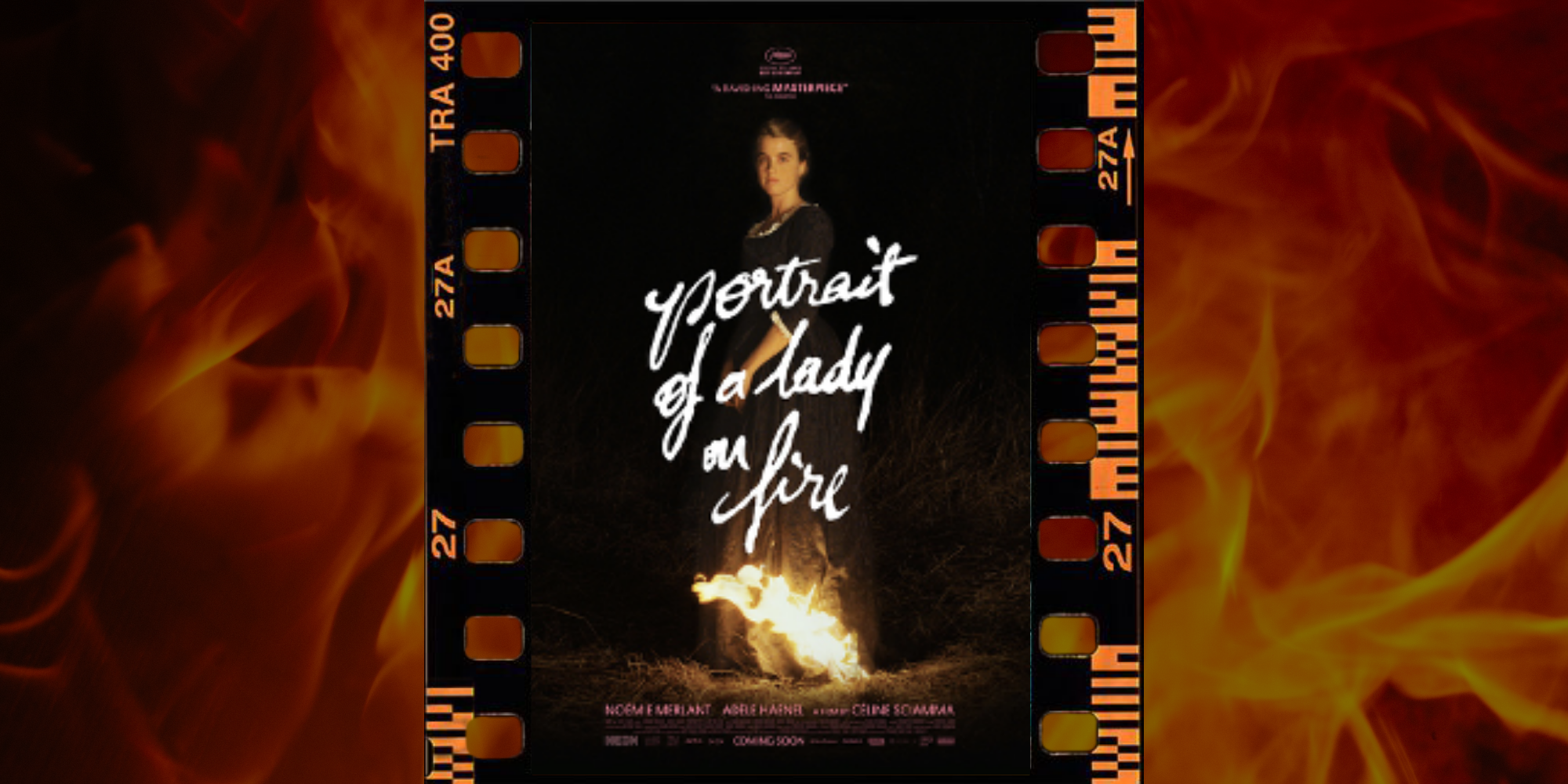 Portrait of a Lady on Fire (2019)
Winner of the Queer Palm at the Cannes Film festival, Portrait of a Lady of Fire is a French historical romantic drama directed by Celine Sciamma, the first woman to have won the award. Set in 18th century France, Portrait of a Lady on Fire narrates the emotionally straining and intense love affair between an aristocratic woman and the painter commissioned for her portrait.
God's Own Country (2017)
Cathartic and emotionally entrancing, God's Own Country uses meticulous details and breathtaking scenery to tackle complicated themes that belong to the LGBTQIA+ community and British society.
From our alum: "This film is a true hidden gem!
Fair Haven (2016)
Stirring and emotionally rough, Fair Haven is the story of Michael, a young gay man who returns home after a long stay in conversion therapy only to find himself torn between his family's expectations and the long-lost memories of a past relationship. Fair Haven, directed and written by Kerstin Karlhuber (COM'07,'08), Jack Bryant (COM'08), and Jason Beasley (COM'08), brings to life an honest portrayal of a complicated father-son relationship.
The Birdcage (1996)
Head to Hulu and watch this hilarious comedy. The Birdcage is the brilliant and exhilarating story of a gay cabaret owner and a drag queen who agree to put up a false straight front so that their son can introduce them to his fiancée's right-wing moralistic parents. Robin Williams is in this movie; enough said.
Desert Hearts (1985)
Directed by Donna Deitch, this 1985 movie narrates the story of Vivian, an unhappy and unsatisfied professor looking to get a quick and painless divorce in Nevada. Her faith changes when Vivian meets Cay, a charismatic and self-assured woman with whom she falls in love. This emotional romance is a must-see for its breathtaking rocky landscapes and melancholic country score.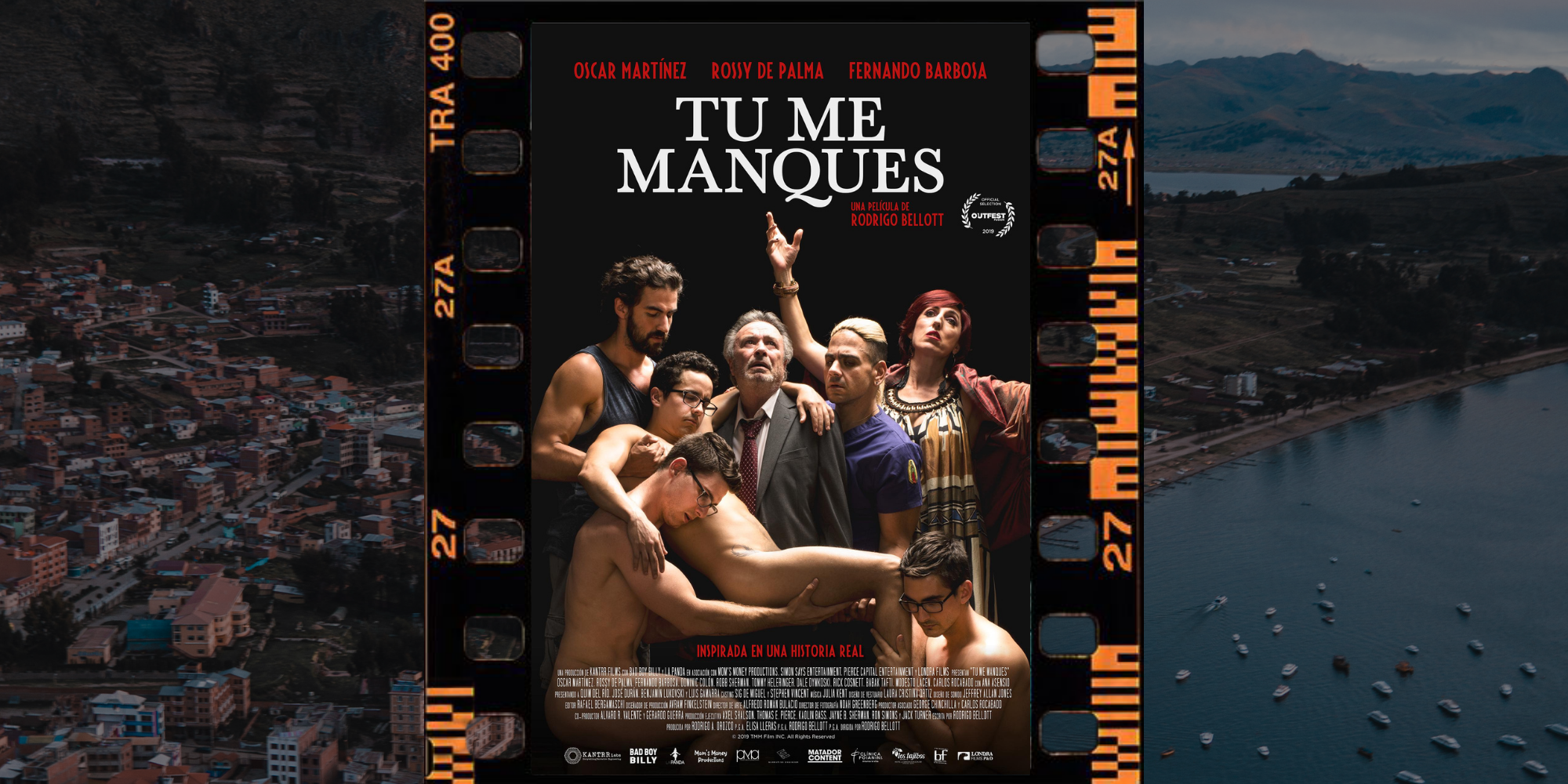 Tu Me Manques (2019)
This complicated and insightful Bolivian movie recounts the story of Gabriel and the contemplative journey his father Jorge and boyfriend Sebastian have to go through after his unexpected death. Set in New York City, Tu Me Manques creates a moving and intelligent tribute to Queer life and loss.
From our alum: "It is my favorite movie because its message goes beyond the borders of Bolivia. Highly recommended!"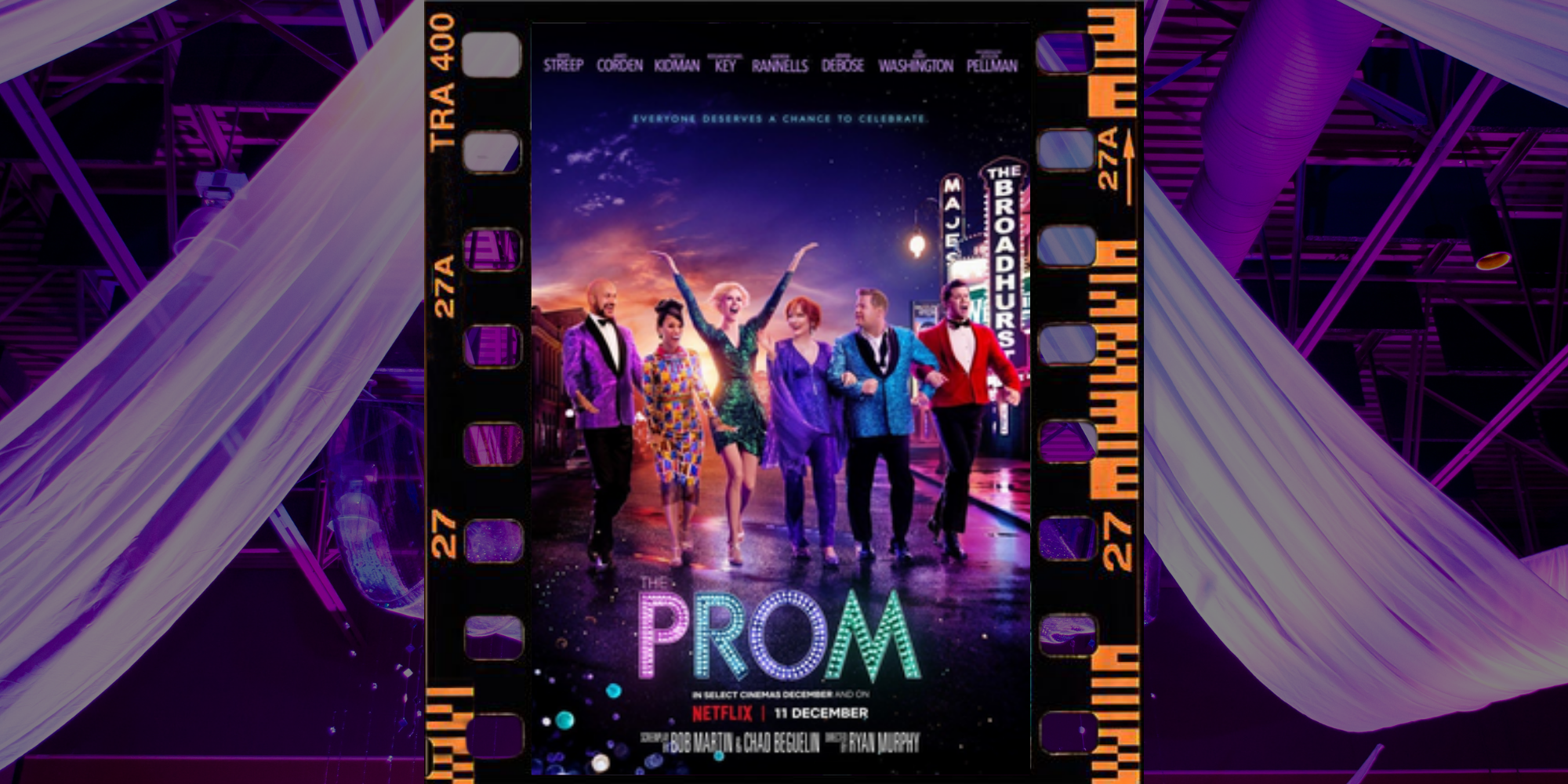 The Prom (2020)
Shiny, joyful, and infectious, The Prom is a musical directed by Glee and American Horror Story's Ryan Murphy, starring Meryl Streep and James Corden. Although The Prom follows a seen before coming-of-age plot, it artfully presents important issues such as tolerance and diversity in a funny and lighthearted way.
From our alum: "Based on the 2018 Broadway musical, an Indiana high school announces that their prom will be canceled when female student, Emma Nolan decides to bring a girl to the dance. Realizing that this decision has affected many other students who disagree with this decision that the prom needs to be canceled, the parents of the school throw their own prom and gain support from members of the LGBTQ+ community as well as the entire community."
TV Series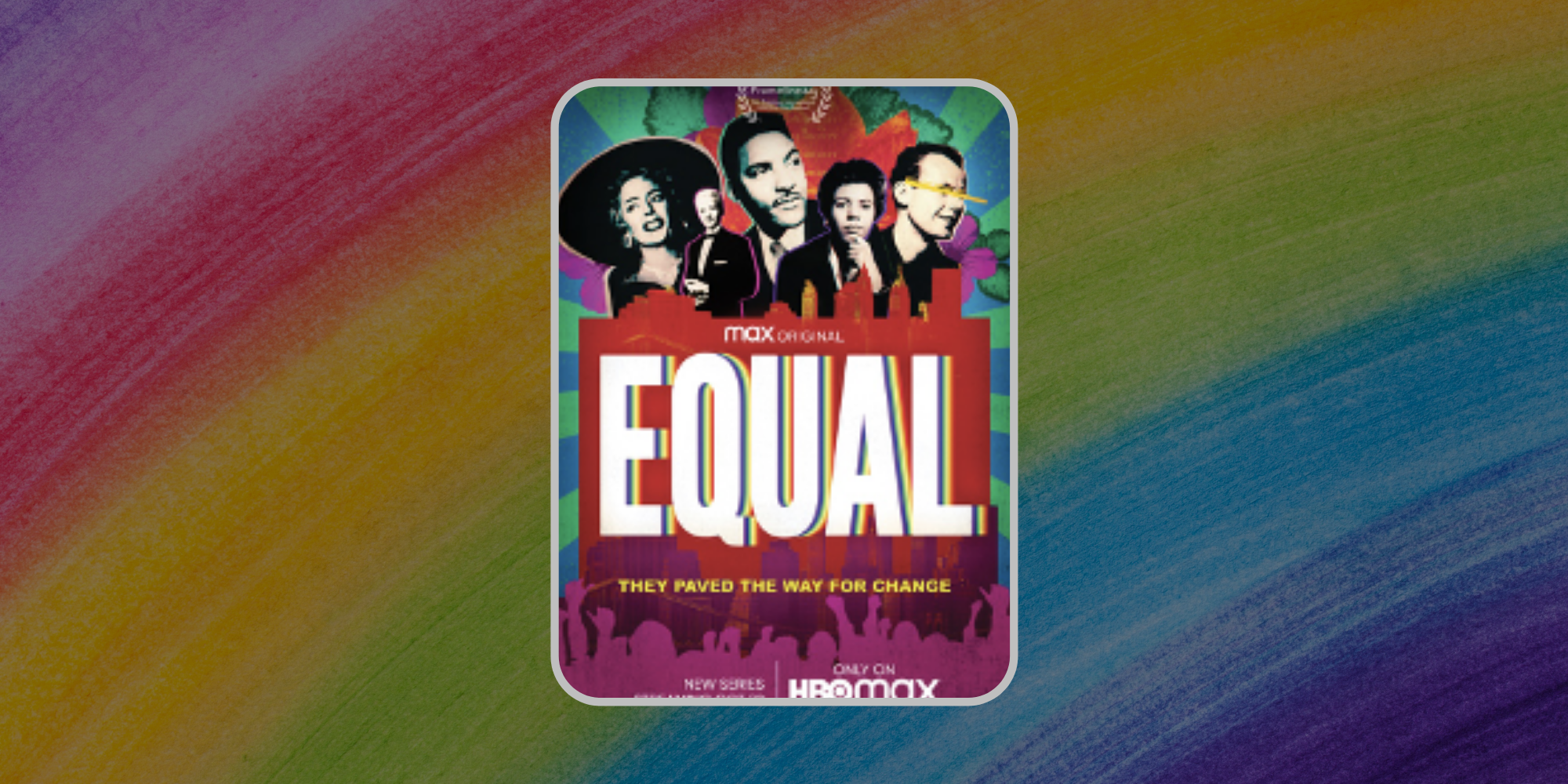 Equal | HBO Max
HBO Max might be a costly perk, but tv series like Equal make it worth the investment. Irreverent, informative, and perfectly produced, the four-part series retraces the most critical LGBTQ+ historical events through a mixture of archival footage and scripted reenactments. Plus, our very own alum, Stephen Kijak (COM'91), was the series showrunner and director of episodes one, three, and four.

Looking for more ways to connect with BU's LGBTQIA+ Community?
Join the LGBTQIA+ Network on BU Connects!