Must-read books for Asian Pacific American Heritage Month
Posted May 2019
Takeo Rivera is assistant professor of English and Women's, Gender, and Sexuality Studies at BU, and teaches courses in Asian American literature, contemporary drama, queer theory, and technocultures. His current book project, Model Minority Masochism: Asian American Masculinity and the Perversities of Racial Form, focuses on Asian American cultural production, performance, and sexuality across a range of media including theater, fiction, video games, graphic novels, and documentary film. He is also an award-winning playwright whose work has been staged in New York City, Boston, the San Francisco Bay Area, and Los Angeles.
It's May, which means that it's Asian Pacific American Heritage Month! Inspired by African American History Month, APA Heritage Month aims to draw attention to the histories, struggles, and contemporary issues of Asian Americans and Pacific Islanders in the United States. At a time of heightened xenophobia, in addition to detention of immigrant and refugee populations, Asian American and Pacific Islander histories are more relevant than ever. One way to explore these issues is through Asian American & Pacific Islander literature across various times, ethnicities, and places. The field is vast, and any list is inevitably insufficient, but here are some quick tips if you're looking to dip your toe into some APA reads! With some exceptions (such as the very first choice), I've tried to choose texts that are not extraordinarily famous in the mainstream but are still very important to the field of APA literature.
If you want an introduction…
Two very different entry points, but these two texts are very frequently where contemporary readers of Asian American literature begin. American Born Chinese is a youth graphic novel that poignantly discusses the experience of otherness for a Chinese American boy, while Aiiieeeee! is the controversial but groundbreaking 1974 anthology that assembled key short stories, poems, and novel excerpts under the official banner of "Asian American" for one of the first times in history (be sure to pick up the brand-new third edition from the University of Washington Press, which offers amazing new historical contextualization by Tara Fickle).
If you want a classic…
"Classics" for different reasons, since they were written in different eras, but certainly foundational. Bulosan's semiautobiographical America is in the Heart is a Steinbeckian foray into a Filipino migrant's experiences with exploitative labor conditions across a number of low wage industries before the Second World War. Love Works, meanwhile, is a collection of poems by Janice Mirikitani, one of the most pivotal activist-poets of the Asian American Movement, many poems forming much of the foundations for what would eventually be self-identified Asian American literature.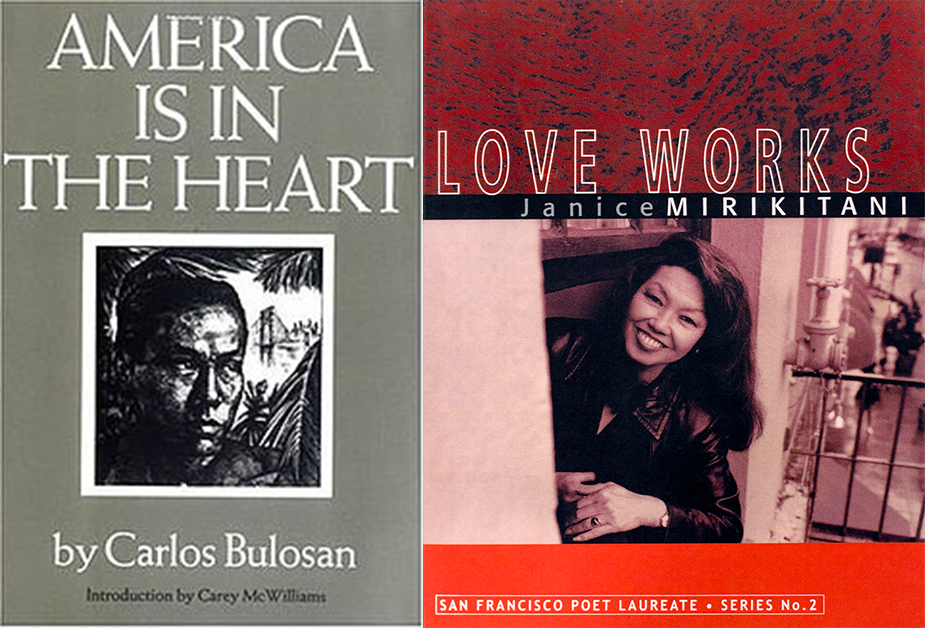 If you want an epic…
If you'd like some deeper dives, check out one of these two. Karen Tei Yamashita's magnum opus uses the decade-long fight to save the International Hotel–a low-income housing facility that was home to hundreds of Filipino seniors in San Francisco–to produce a brilliant genre-breaking epic that effectively tells the story of the early Asian American literary movement. Meanwhile, Kiana Davenport's Shark Dialogues offers a gorgeous multigenerational Hawai'ian family epic that begins in the 19th century and never holds back in its power.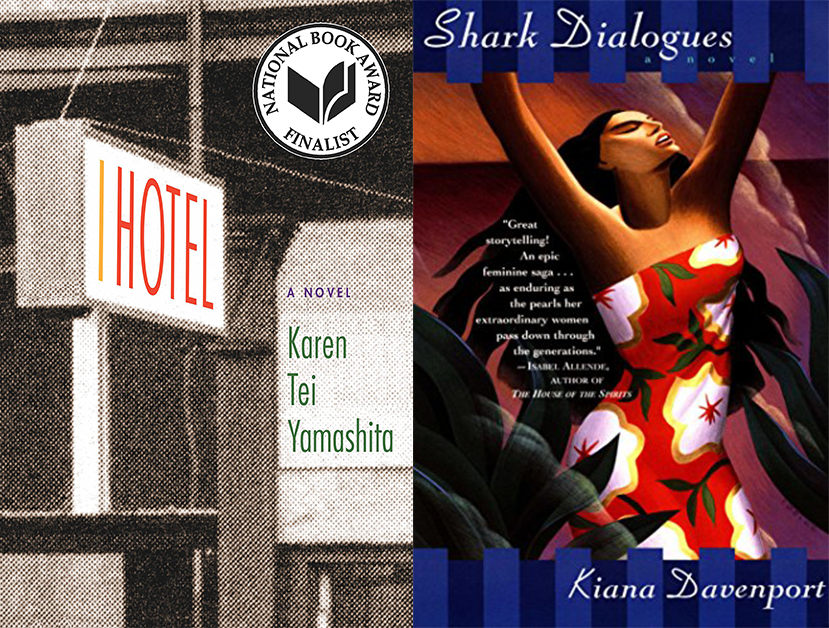 If you want brilliant experimentation…
APA literature has long been a site of writerly experimentation, and these two are among the most formally arresting in the Asian American canon, albeit in very different ways. The impact of Dictee, written by the late great multidisciplinary Korean American artist Theresa Hak Kyung Cha, cannot be understated, nor easily described; it is a striking experimental meditation on war, language, and trauma. R. Zamora Linmark's Rolling the R's, meanwhile, belongs as much to the canon of queer literature as it does to APA lit, tracing the lives of working-class queer Filipinx children in Hawai'i with equal amounts humor and brutality, switching between different styles of prose and poetry at the turn of a dime.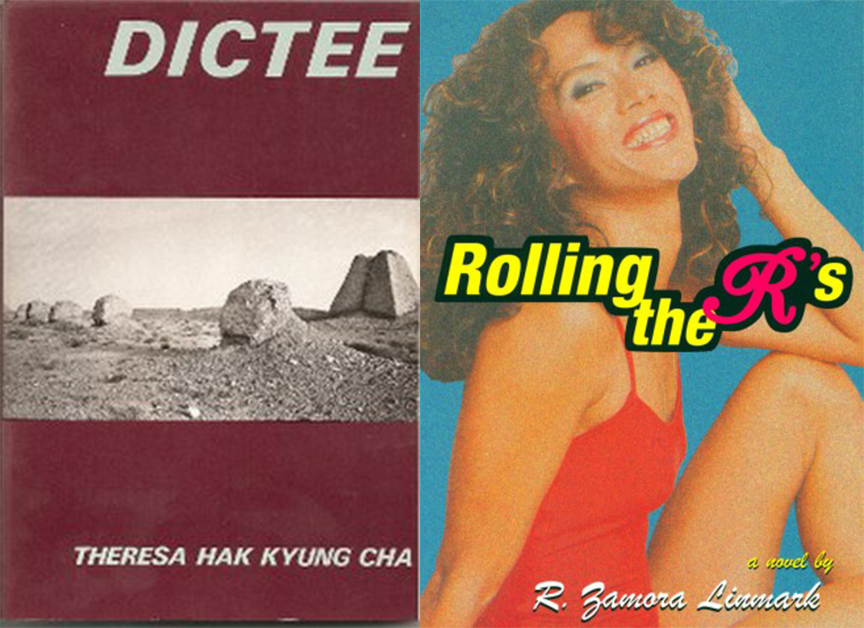 If you want masterful short stories…
Outstanding short story collections abound throughout APA literature, but it's hard not to recommend these two. Yamamoto, one of the most important writers who survived through the Japanese American internment, wonderfully captures moments of Japanese American life before, during, and after the war with nuance and elegant understatement, tackling issues like misogyny and marginalization in all their psychological complexity. Jhumpa Lahiri (GRS'93, UNI'95,'97), meanwhile, is a household name for a reason, and that reputation rightfully began when she won the Pulitzer for Interpreter of Maladies, a stunning collection of transnational tales focused on Desis and Desi Americans contending with loss, sex, class boundaries, and more. Lahiri also frequently sets her stories in Boston, so her work holds special appeal to Terriers, I'm sure.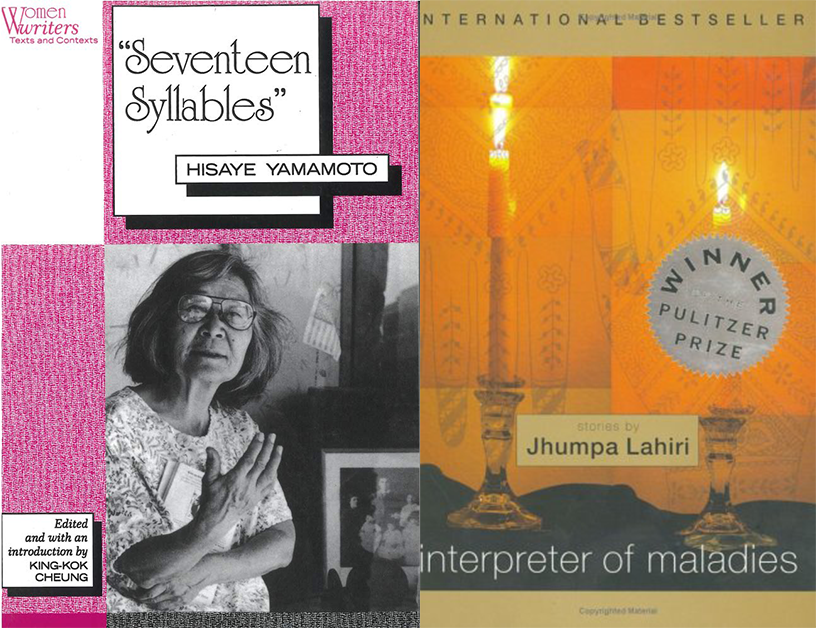 If you want something hilarious…
Asian Pacific Americans have a proud comedic tradition. And this is on full display in the satires of Han Ong and Young Jean Lee. Ong's Fixer Chao is an outstanding skewering of American orientalist mystique, following a feng shui con man as he plays to stereotype to milk the New York elite. Young Jean Lee, recently in the national spotlight for being the first Asian American woman playwright to be produced on Broadway, wrote Songs of the Dragons Flying to Heaven as an exercise to write the play that she most despised to write–the result is a brutally cynical but absolutely hilarious satire of the APA literary tradition, as well as an incisive critique of racial spectatorship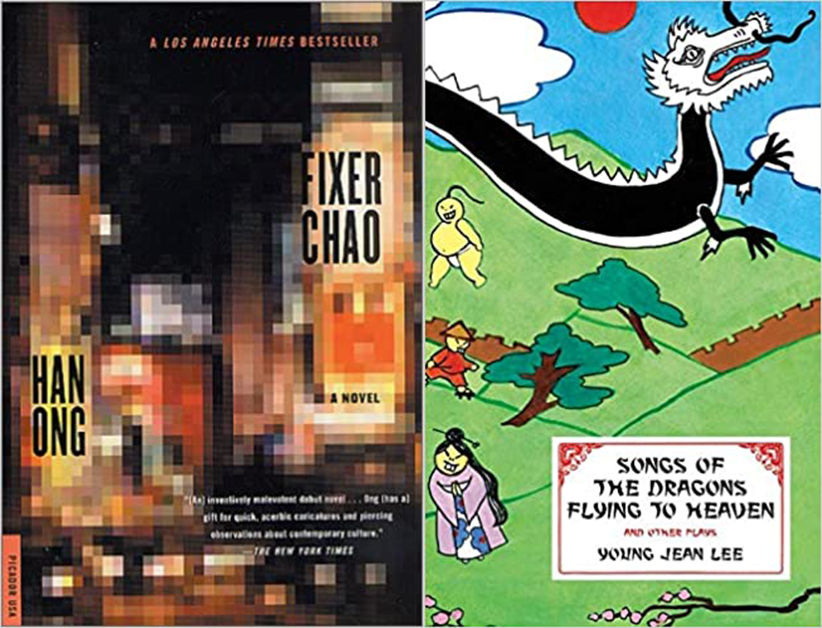 If you want groundbreaking poetry…
There has been an EXPLOSION of excellent APA poetry in the last few decades, and there are too many excellent young poets to name, but I have to draw attention to these three at a bare minimum. Malhotra's Isako Isako contends with the Japanese American internment, providing a multigenerational lyrical take on a trauma that reverberates through bodies, hearts, and minds long after the camps are over. Eric Tran's collection, which has only been released very recently, reflects his skill as an eviscerator of hearts, writing from his perspective as a queer Vietnamese American psychiatrist. And Duy Doan, whom some alumni might recognize as the former facilitator of the BU Creative Writing Program's Favorite Poem Project, captures the gestalt of diaspora beautifully in his Yale Series of Younger Poets-winning collection We Play a Game. And there are so many more–check out Kundiman and The Lantern Review for all of your APA poetry needs.
If you want science fiction…
A booming yet largely underappreciated subgenre is APA sci-fi. Fans of the hit sci-fi film Arrival will recognize Ted Chiang's Stories of Your Life and Others, whose titular entry was the basis of the film (spoiler alert: the short story is better than the movie, of course). Chiang is an author of ideas who also knows how to write with poignancy and vision, so the collection is an absolute pleasure to devour. Yoon Ha Lee's Machineries of Empire trilogy (which begins with Ninefox Gambit) is a naval space opera delight with vastly imaginative worldbuilding and mind-bending physics, inflected heavily by Lee's own identity as a Korean American transgender writer with a background in engineering. And scholar-activist-poet Margaret Rhee explores the intersections between race and sexuality as much as between human and machine within her riveting collection Love, Robot.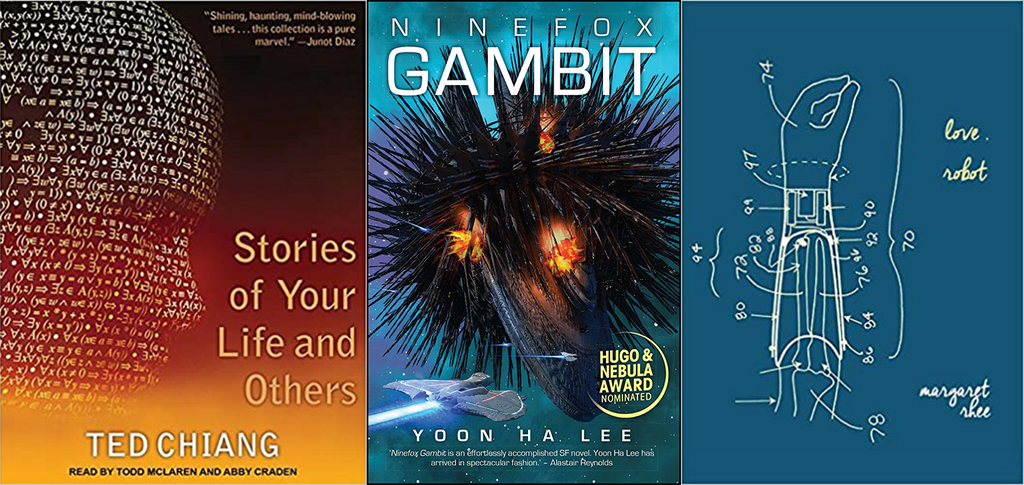 And if you want to join us for a conversation…
Llê's The Gangster We Are All Looking For is nothing short of riveting, a stunningly beautiful portrait of a Vietnamese refugee child coming of age, haunted by trauma, trying to make sense of who she is in an initially unfamiliar and frequently unfriendly America. At a time when refugees are globally maligned and Asian Americans have become particular targets of widespread attacks, Gangster is particularly relevant for our day and age. Which is why we will be hosting an online book discussion next month!
Celebrate Asian Pacific American Heritage Month with Mr. Rivera at a special discussion of, "The Gangster We Are All Looking For" by Lê Thi Diem Thúy.