An interview with Tracey Suppo, Book+Main's co-founder & CEO
In this day and age, an online interview doesn't seem so odd. And when you hear about who we interviewed, it will make even more sense. Meet Tracey Suppo (Questrom'96) Book+Main's Co-Founder & CEO. Like a true Questrom grad, Tracey launched a business in 2017 with the hopes of bringing the romance novel community together through an online platform. And it worked like a charm. 
What is Book+Main?
Book+Main is where Big Data Meets Romance. We are a sales and marketing tool for authors, a book discovery tool for readers and an online community that inspires authentic, on-going connection between the two.
Tell us about the name
Our intention behind the name Book+Main is to evoke the days when readers used to go to their independent bookstore on Main Street to find new books, get recommendations, meet authors on tour, meet other readers and come for all things book related. Being a tech platform, we love the idea of having that same sense of connection for our readers and authors, hence the plus sign instead of an 'and' or ampersand, even if it's not face-to-face.
What inspired you to create it?
I'm a lifelong reader and career-long marketer, but it wasn't until 2015, when I discovered the social media arm of the romance book world. I instantly fell in love with the community and people in this world. I felt like I'd found my tribe. In January of 2016, I decided to start a blog. It's still active today, although I no longer personally blog. The blog gained traction very quickly, so I started a FB group for readers. They both continued to grow—today there are more than 20k followers between the two—and I started to see a need for something more in the romance space. On one side, I had the authors who were reaching out to get exposure to new readers and to share their words.
They'd say, "I just wish people would read me. I think if they did, they'd love my work."
On the other side, the readers were asking for very specific book recommendations within the genre, such as a "single dad, fireman, vampire novel." I'm joking when I say that, but the point is, a lot of romance readers are mood readers and are very specific about what they're looking for. Those two needs were the impetus of what became Book+Main Bites.
What's your favorite romance novel?
That's a loaded question! I'm going to pick some of my favorite series instead, which still feels impossible. I'd have to go with Morgan Brothers Series by Lauren Rowe, Grip Series by Kennedy Ryan, The Walsh Series by Kate Canterbary, New Camelot Series by Sierra Simone, Ice Planet Barbarians by Ruby Dixon, and Treading Water Series by Marie Force.
Favorite sub-genre within romance?
I read everything—contemporary, historical, paranormal. I probably read contemporary more than the others, but if it's romance, I read it.
Tell us about yourself & your time at BU
I was originally admitted to BU in the School of Education. In my sophomore year, I transferred to the School of Management, now Questrom. I spent my Junior year abroad in the London Internship Program.
I spent the first semester as an intern at Clinique in their marketing department and the second semester at a UK retail clothing company called Jigsaw. There were only two of us that spent the entire year there and we're still friends today—more than 25 years later. We backpacked through Europe between semesters and it was an unforgettable experience. For anyone still in school, I highly, highly, HIGHLY recommend going abroad. That was to this day still one of the best years of my life and one of the most defining.
However, money was not always the easiest for me at BU and I had to take a full year sabbatical between my last two semesters. In the fall semester of '96, I completed my last semester.
It was during that time that I took a marketing class with John Mahon, hands down my favorite professor at BU. It was also during his class that I met my first boss during an out-of-class required session.
The entire class went to see Ringling Bros. as Kenneth Feld, the owner of Feld Entertainment, was a graduate of BU and big supporter of the business school. I was so impressed by the Feld organization that I reached out after the show. I then finished school in December and went on the road with Ringling and Disney on Ice in January. I came back to Boston in June to walk at my graduation.
I'm not sure why, but people ask me all the time if I ever regret going to a big, urban school. Personally, I can't imagine it any other way. I've never been one to stick to a single clique or group, so the diversity on campus and ability to have friends from so many walks of life really meant something to me. I also can't imagine going to a school that was constrained to a small campus. I loved that each and every day I was living, working and studying with thousands and thousands of people. For me, BU was definitely the right decision.
Best & worst part about being an entrepreneur?
There are so many great things about being an entrepreneur, but the best part is that you get to spend your day-to-day bringing your own vision to life. It's incredibly rewarding in that sense.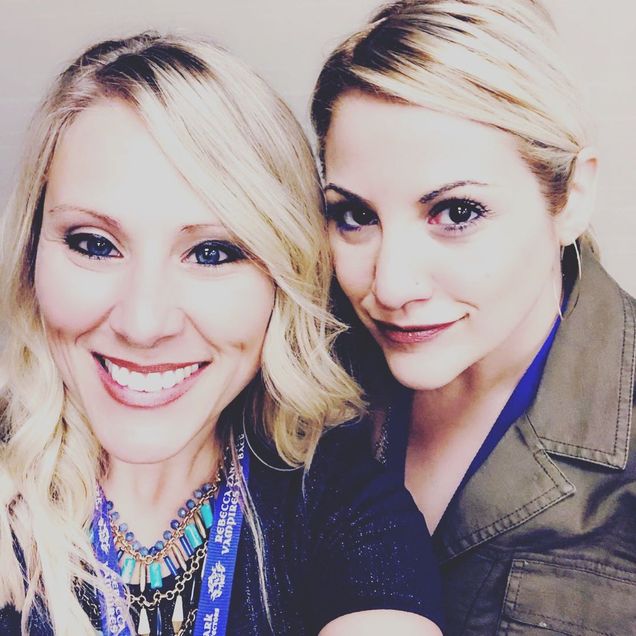 For Book+Main, to see how what we've built is impacting the lives of authors and readers and helping them discover each other is also extremely rewarding. And, we have 18 people on the Book+Main team. Frankly, to know that others are spending their time building our vision is humbling.
I wouldn't say there's anything that's particular the 'worst' about being an entrepreneur, but it certainly has its own set of challenges. It can be very isolating. It's also very easy to work seven days a week and not take a break. Understanding what level of self-care is required and committing to some sense of balance is necessary, although it's not always so easy to do.
Any advice for alums looking into entrepreneurship?
I think you have to have a profound sense of passion for what you want to do. Launching a startup is all-consuming and unforgiving at times. If you're satisfied doing something else, go do that. You have to want this more than anything else. And if this is what you want, then find the right partners.
Nobody succeeds alone.
It's critical that you find those that you align with, and those that you know will be there in the trenches with you when it gets harder than you ever thought possible. Those are the ones you want on your team and ultimately, the ones that you want to experience success with.